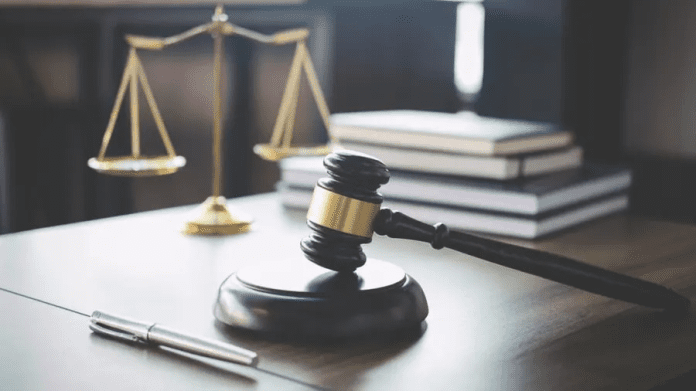 Ellen Geller Kamaras 
It is an honor to present Gitta Kaplan (née Sultan).  Gitta radiates positive energy and she shares her light with those around her. 
Interviewing Gitta reminded me of how much I enjoy and learn from the remarkable community women featured in this column.  My thanks to Sally Cohen who introduced me to Gitta and to several other community women. 
Gitta's Story 
Gitta grew up in Deal, NJ, and attended Hillel Yeshiva from kindergarten through 12th grade.  She credits Hillel for much of her personal and professional success. "It is a unique school that provides the warm, family atmosphere that Deal is known for, along with a top-rate education. For me, it was the perfect place to grow."  She currently serves as Vice-Chair of the Board of Education of Hillel High School and her three children attend Hillel as well. 
Growing up, Gitta had many inspirational role models, including her parents and grandparents.  Her family had a tremendous positive impact. 
Gitta's father, Richard Sultan, is a pediatric neurologist whose days revolve around caring for critically ill children.  "You wouldn't know it from the amount of time he spends with his children and grandchildren."  Her mother, Wendy (Maleh) Goldberg, is the first person Gitta calls when she needs child rearing advice, a recipe, or creative assistance. 
"My parents are my strongest support system, and I wouldn't be where I am today without them.  They never treated my brothers differently than my sister and me.  We were expected to always strive for our dreams, whatever they may be." 
Gitta is named after her paternal grandmother, Gitta Sultan, a"h.  Gitta Sultan was the first chairwoman of the Sephardic Community Center in Brooklyn. It is a cultural, recreational, educational, and social center dedicated to serving generations of families.  Gitta's grandfather, Abdo Sultan, a"h, was a founder of the Beth Torah synagogue.  Beth Torah was established in 1957 to serve the needs of the growing Jewish Syrian Sephardic Ocean Parkway community in Brooklyn. 
College and Law School 
During her childhood, Gitta thrived academically. After high school, Gitta enrolled in Rutgers University and earned a BA in psychology, followed by her JD from NYU School of Law.  While she was at Rutgers, Gitta determined that law was a natural fit for her.  Given her love for reading, writing, and negotiating, as well as her desire to attend graduate school, law seemed the perfect match. 
Marriage 
Gitta met her husband, Danny Kaplan, when she was a Hillel High School senior, and he was an advisor. Danny is two years older than Gitta.  They have been married for eighteen years and have three children, who all attend Hillel – David, 13, Alexis, 10, and Richard, eight.  Danny, of Ashkenaz descent, grew up in Deal, and he also attended Hillel Yeshiva, after which he pursued a career in finance. The couple are members of Congregation Magen David of West Deal and are raising their children with a knowledge of both Sephardic and Ashkenazic customs.   
Passions and Achievements 
Gitta was very close with her grandmother, Gitta Sultan, a"h.   When her grandmother passed away, Gitta began to do community volunteer work to honor her memory.  "She was the type of person who helped so many people behind the scenes, and I was inspired to do the same."   
Personal and Professional Achievements 
When asked what Gitta's proudest personal accomplishment is, she immediately cites her three children.  She is amazed every day by their intelligence, kindness, and wit.  
Professionally, Gitta calls her greatest achievement a moving target, as is evident from her career trajectory.   
Gitta's initial goal was to be admitted to a top-five law school.  She was accepted to both Harvard and NYU, and she chose NYU since it was closer to home. Gitta next aimed for a job at a top 100 law firm, and she considers herself fortunate to have landed a job in Proskauer Rose's real estate department, where she worked for two years after graduating law school.  When Gitta's first child was born, she strove to transition to an in-house career where she could develop long term. She took an in-house counsel role at Majesco Entertainment, where she worked under her cousin and mentor, Adam Sultan.   
In 2014, Gitta began working in her current position as General Counsel at Mamiye Brothers, a wholesale apparel company.  "In terms of achieving my professional goals, I'm exactly where I want to be. Now, my goal is to continue striving higher in my career, and to always be learning, and always growing.  The lesson here is never to settle, never rest on your laurels, and always keep reaching for your dreams." 
At Mamiye, Gitta is the sole in-house lawyer where she handles corporate, intellectual property, licensing, and employment law and any other legal matter that comes her way.  She views her job as challenging and fun and says that "no day is the same as the one before."  Not surprisingly, she affirms that the best thing about her job is the people she works with. 
Family Support and Balance 
Hands down, Gitta's husband has been her strongest supporter from day one. "Our marriage is a true partnership, and he is a primary reason I have had the flexibility to make strides in my professional life." 
Gitta always thought finding the right work-life balance would be her biggest challenge.  Yet, over the years she has discovered that "with a good support system, focus, and hard work, women really can do it all.  I have literally had one hand in a pot on the stove and one hand on my laptop. I try to be available to whoever needs me, whether family or work, and everything seems to work itself out."  
Gitta expressed that there is no right answer in terms of what the perfect work-life balance is. "Over the years, I have had ever-evolving combinations of grandparents, preschools, and babysitters, with the central theme being that when I'm not there, my kids will be taken care of as well as if it was me taking care of them.  My sister and I trade children and errands as if we were the same family."   Gitta is a strong believer that as long as your work is fulfilling and on a path of advancement, and your family is happy, healthy, and thriving, you've achieved the right balance. 
Tips for Success 
"My secret to success? I try to take things one step at a time.  No one looks at a ladder and tries to jump to the top.  A goal doesn't seem so daunting if you just keep going and make yourself little incremental goals on the way up."        
Gitta takes things one step at a time, stays organized with her calendar and lists, and views Shabbat as a gift and opportunity to rest, recharge, and refocus.  
Reach out to Gitta for her amazing list, of "18 Practical Tips for Mastering Work-Life Balance," put out by PROPEL. 
Community 
"In addition to my legal career, my volunteer work for community organizations brings me purpose. Hopefully it also serves a positive lesson to others about what is important in life."   Gitta currently serves on the Board of Directors of Hillel, the Sephardic Community Alliance, and PROPEL.  Gitta also does pro bono work for Sephardic Bikur Holim. 
"The community is a part of who I am, and its values of hard work, charity, and togetherness are ones I try to impart to my children every day." 
Gitta has a tight group of community friends who she says are "the best people, my biggest cheerleaders, devoted to family, hesed, for many of them their own careers, and in all cases, they are the embodiment of the people I want to be like." 
Gitta is gratified to see how our community women have flourished professionally in the last two decades, which is why she mentors women in PROPEL and Hillel, providing career advice to anyone who needs it. 
To unwind, Gitta loves to run and she claims that she gets her best ideas while running.  Gitta trained for and ran in the NY Marathon in 2022. 
What's Next 
Gitta was recently appointed to the Board of Adjustment of Ocean Township.  She strongly believes that the only way to effect change is to make one's voice heard.  "That means voting for elected officials who will partner with us to achieve our collective goals of increasing state funding for our non-profit organizations and keeping our synagogues and schools safe." 
Connect with Gitta at gitta.kaplan@gmail.com.
Ellen Geller Kamaras, CPA/MBA, is an International Coach Federation (ICF) Associate Certified Coach.  Her coaching specialties include life, career, and dating coaching.  Ellen is active in her community and is currently the Vice-President of Congregation Bnai Avraham in Brooklyn Heights.  She can be contacted at ellen@lifecoachellen.com(www.lifecoachellen.com).