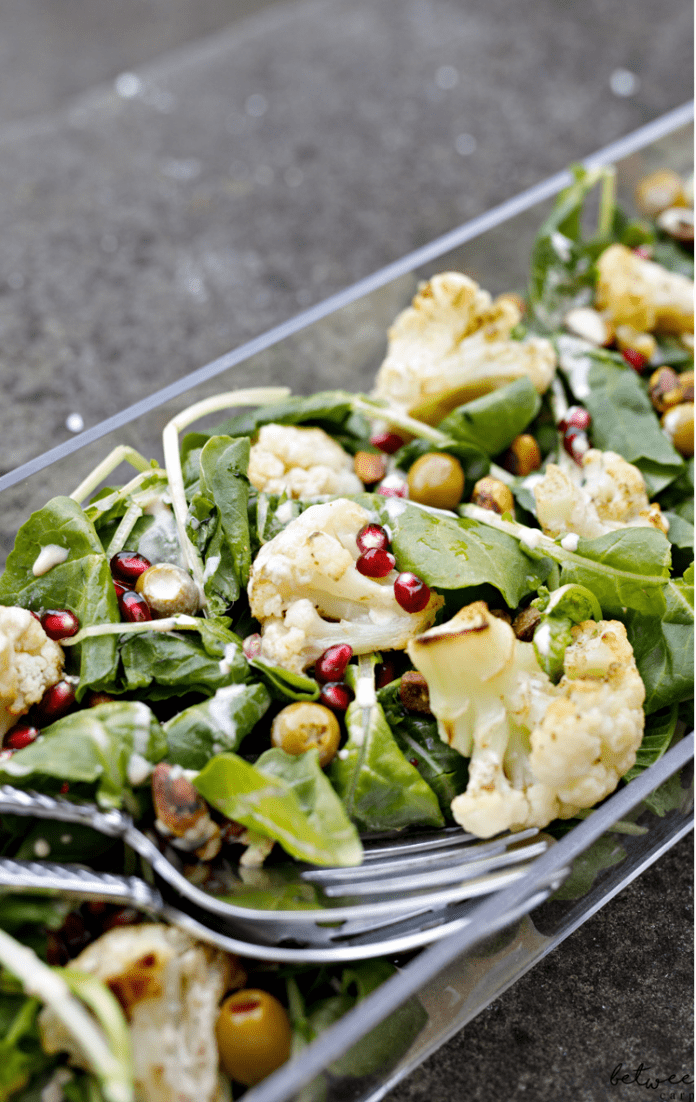 It's salads like this one that make the table look so beautiful and gets everyone in a happy mood. You can serve it in a low-profile bowl and feel like an artist as you're adding the ingredients. If you want to serve this as a cauliflower side dish, use the lettuce just as a base. It'll be one of your best cauliflower sides ever.
5 ounces spring mix or arugula
½ cup fresh parsley leaves
½ – ¾ cup pomegranate seeds
½ cup green olives, sliced
2 tablespoons pistachios
Cauliflower:
1 (24 ounce) bag frozen cauliflower
½ teaspoon salt
2 teaspoons za'atar spice
1 tablespoon olive oil
Creamy Tehina Dressing:
2 tablespoons prepared tehina
1 tablespoon lemon juice
2 tablespoons lite mayonnaise
Preheat oven to 450 degrees Fahrenheit.
Line and grease a baking sheet. Spray cauliflower with nonstick cooking spray (this will help the seasoning stick) and toss with salt, za'atar, and olive oil. Spread in an even layer and spray again (this way you'll get great roasted cauliflower using minimal oil). Bake for 25 minutes.
Meanwhile, whisk together dressing ingredients.
If serving this as a side, spread 2 ounces spring mix greens sporadically over your platter. Top with cauliflower and sprinkle with olives, pomegranates, parsley, and pistachios. Drizzle with creamy tehina dressing. If serving as a salad, simply toss it all together in a bowl. Enjoy.
Enjoy Them Now: Winter Pomegranate
The height of the pomegranate season is December and January. Enjoy the best of the pom now before they disappear!
At Breakfast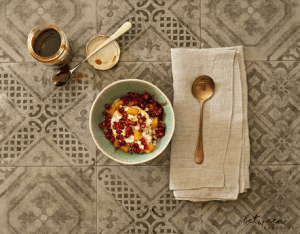 Unflavored Greek yogurt becomes edible, promise. This is how: place one yogurt in a pretty bowl (eating in pretty dishes is scientifically proven to fill you up, put you in a better mood, and enjoy every bite. Well, kind of. Though it definitely guarantees the joy of washing dishes). Add ¼ cup raw old fashioned oats, 1 tablespoon slivered roasted almonds (optional), 1 cubed persimmon and of course, a generous handful of pomegranate seeds. Top with a teaspoon of Silan date syrup. The breakfast of champions.
At Breakfast When There's Less Time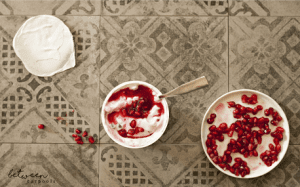 For those mornings when you pushed the snooze button one time too many.
Yeah, this time, no pretty bowl. Notice I added some of the juices of the pomegranates. This will make you forget you are eating unsweetened yogurt.
The 2-Minute Salad (that pairs well with literally any protein)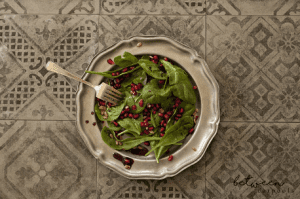 Spinach leaves, salted cashews, and pomegranate seeds. That's all you need. Obviously, feel free to add anything you might like. For a dressing, whisk ¼ cup balsamic vinegar, 2 tablespoons olive oil, and 1 tablespoon honey.
A Go-To Appetizer (or dessert)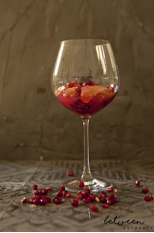 Supreme a grapefruit, add a handful of pomegranate seeds, and voila, you are done. You will be surprised how these two fruits go well together. (P.S.- Make sure to utilize the juices of the grapefruit.)
The Late Night Snack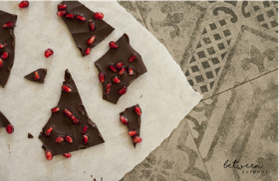 Melt 4 ounces of bittersweet chocolate. Spread on a piece of parchment paper. Sprinkle with pomegranate seeds. Refrigerate. Break into smaller pieces.