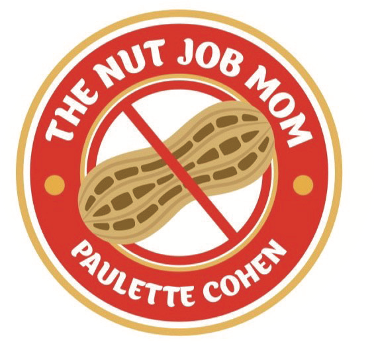 The Nut Job mom recommends to make sure your Benadryl and EpiPen's are up to date.
Frieda Schweky
Passover can be a difficult time for families with food allergies. Whether you're traveling, dining out, or staying home, these tips from The Nut Job Mom will help you make sure this holiday goes by smoothly and safely!
Labeling and What to Look Out For
It's important to be aware of the current labeling laws in the United States. By law, a company must include on the product's label if the product's ingredients include an item containing one of the top eight allergens. The top eight allergens are tree nuts, peanuts, fish, shellfish, dairy, soy, wheat, and eggs. By law, a company is NOT required to disclose if one of the top eight allergens is manufactured in the same facility, or on the same machinery as the product. This can cause a lot of confusion and, unfortunately, accidental exposure to allergens. Be careful checking labels, and don't be shy to call a company and ask if their products might be cross-contaminated with your child's allergens.
Traveling and Eating Out Precautions
The Nut Job mom recommends to make sure your Benadryl and EpiPen's are up to date. If you're eating out, make sure to bring them with you. She cannot stress enough the importance of having two EpiPen's on you at all times. There are times where the first one can malfunction, or one dose might not be enough, and you might need a second dose. Make sure to have medication instructions in the same bag ALWAYS! In case of an emergency, whoever is with your child will know exactly what to do and can act quickly.
If you're eating out at someone else's home, make sure to tell them exactly what your child's allergies are beforehand. BE CLEAR! It's always helpful to offer recipes, safe food options, and information about where to buy them. Kindly ask that they not serve things your child is allergic to, so you can your child can relax and not be on edge the entire meal. Offer to make something and bring an allergy-friendly dessert. Try to be helpful in any way. It's not easy for people to understand the severity of the situation, so clear communication is key.
If your traveling for Passover and are not sure what types of snacks and foods will be available in stores, it's always safest and smart to do your food shopping before and either ship it or bring it with you. Most stores have their Passover products out early, so make note of specific products you want to inquire about, so you are well prepared in advance. If you're going on a trip, speak to the chef or caterer in advance so you can see what safe options will be available for your child to eat. This can also help you see how much extra food you need to bring with you. Bringing safe food options wherever you go is a must!
Frustration Is Inevitable, Talk Them Through It
Food allergic children oftentimes get upset during this holiday because almost everything contains eggs or nuts or is at risk of being cross-contaminated with allergens. Talk to your child and validate how they feel. It can be frustrating for them to not be able to have their go-to safe snacks! You can also look for safe recipes together with your child that you might want to try. Cooking with your child and making them feel included is great for their self-esteem and is a great way to bond together. Make fruits and vegetables their go-to snack! That way they feel there are more options for them, and they feel less deprived.  Be patient and understanding of your child's feelings and emotions. They might not feel comfortable eating in someone else's home. Make them feel at ease in knowing you have a handle in making sure everything goes smoothly. Always make your child feel safe and secure. Don't put yourself in positions where you're compromising your child's safety. Once you lost that trust, it is very hard to build it back up again. No one and nothing should come before your child.
Have a Safe and Healthy Passover!
Allergy-Friendly Pancakes
Mash 1 Banana
Whisk in 2 Eggs
Add chocolate chips or cinnamon
Cook in hot nonstick pan or griddle!
The Nut Job Mom swears by this recipe!: "I use this recipe all year long and my kids love it!"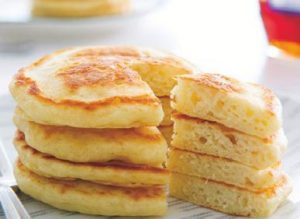 Note: The best way to know when your pancakes are ready to flip is to wait for small bubbles to form around the perimeter of the pancake.  When you start to observe those little bubbles, flip away! This hack works for all kinds of pancakes, not just these!
Jacqueline Arussy's Roast
Ingredients:
1 Brick or French  Roast
2 large onions cut in half moons
1 box of sliced  mushrooms
¾ cup of brown sugar
4 tablespoons of onion soup mix (omit if needed)
Semi-sweet red wine
Directions: Season the meat with salt and pepper. Throw all the ingredients into a roaster. Pour in a lot of wine – about half the bottle. Cover tightly with foil. Place in a 350 degree oven for 2-3 hours. Refrigerate and slice against the grain once the roast is cold.
No-Fail Meringue Cookies
Heat oven to 200 degrees Fahrenheit.
Whip up 3 egg whites.
Continue whipping until stiff peaks form. Little by little add in ¾ cup of granulated sugar, 1 teaspoon of vanilla, and ½ teaspoon of distilled white vinegar. Increase whipping speed, until sugar is fully incorporated and dissolved. The mixture should be stiff and look glossy.
Optional Fun Step:
Turn a pastry bag inside out, paint stripes with gel food coloring, turn the bag back to normal, proceed with final steps.
* Fill a pastry bag  with your glossy meringue mixture.
* Pipe out small dollops or any shape you want onto parchment paper.
* Place in the oven to dry out and get crispy, the process takes about 90-120 minutes.
* Cool on wire rack.
Optional Fun Step  #2: Add gold leaf flakes onto meringue for extra pizzazz!
The Nut Job Mom, Paulette Cohen, is a community allergy advocate. She's a partner and friend to moms who need advice on how to properly care for their food allergic child.