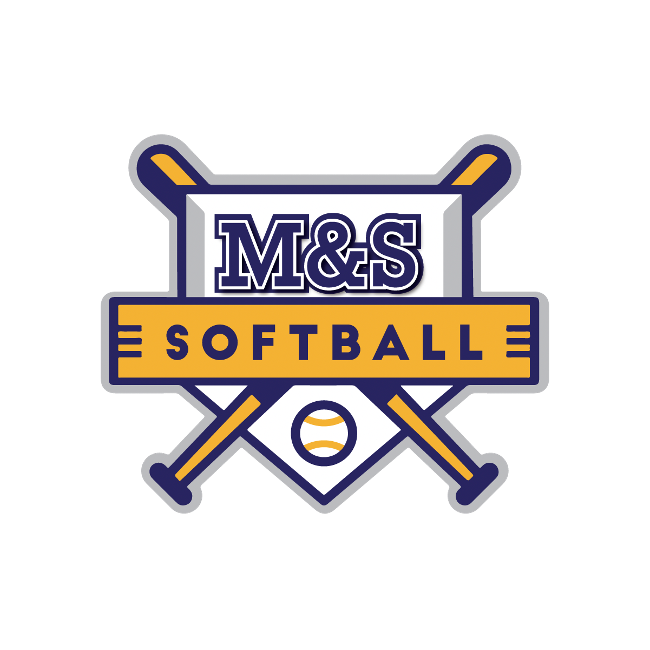 Sam Sutton
The 2020 regular season has come to an end, and now is when the fun begins. The chase for the M&S Cup is on!
WWG1WGA finished the season with a dominating 10-2 record and earned to the right to select their opponent (more on that later). Coming into the season, nobody questioned this team's talent or depth, but to say they were all on the same page would be a lie. Credit the "Yin and Yang"  leadership approach of Teddy Ishak and Sammy Esses. They held this team together in all aspects, which led to its success.
Number Two and Number Three Seed – Spindrift and G.O.A.T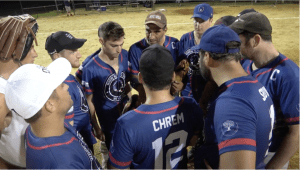 Spindrift finished out the season with one of the quietest 8-4 records you will ever see. The tandem of Steven J. Gindi and Joe Sepharadi enjoyed a stellar season from rookie SP Joey Cohen and got contributions throughout. As the number two seed, this team is calm, cool, and confident and fully expects to be in position to win it all.
At 6-5 the G.O.A.T. grabbed the three seed and avoided the one game wild card between the four and the five. With one of the premier pitchers in the community on the mound, Max Yedid, and with the fire and passion of newly appointed Jon Eliezer at shortstop, G.O.A.T. is one of the most dangerous teams to face in the postseason. As their season came to a conclusion, it became abundantly clear that this team is built on great pitching, rock solid defense, and timely hitting. With the reigning Cy Young and World Series winner as captain, it's possible that G.O.A.T. has been coasting and will finally turn it on come post season time.
Punishers and Supreme Take Fourth and Fifth Seed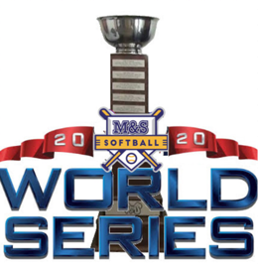 The Punishers at 6-6 and Supreme at 5-7 rounded out the last two playoff spots as the fourth and fifth seed respectively, which has them pitted against each other in a do or die one game, nine inning wildcard match-up. The winner advances to the semifinals.
The Punishers lead by Mike Melech Solomon have arguably one of the most dangerous lineups in the league, featuring the likes of perennial sluggers Saul Cohen, Archie Eichorn, and Elliot Saka, along with Shimmy Cohen and Ralph Wamma Shammah. Plus they have country-strong Ralph Hanan on the mound.
Supreme, led by first ballot HOF Michael Salomon, has had a disappointing regular season but can make that all go away with just one win. This team has Abe Saka on the hill, who is no stranger to the World Series, along with JoJo Seruya, Natan Safdieh, and Avi Dwek.
WWG1WGA Takes On G.O.A.T.
As mentioned earlier, WWG1WGA as the number one seed earned the right to select their semifinals opponent. In a shocking selection, captains T.I. and Sammy E. selected G.O.A.T., who they handled easily in their regular season matchup. Even so, picking G.O.A.T. was an extremely dangerous move and did not provide the easiest route to the world series.
The series began with a fired-up G.O.A.T. squad. With this newfound fire they went on and routed WWG1WGA by a final score of 14-2. How could G.O.A.T. go wrong, paced by Butchy "The Butcher" Cohen, Nay Kush, and a calm, cool, and collected Max Yedid. With an opportunity to send the number one seed packing, they headed into Game Two.
In Game Two of the semis, WWG1WGA regained its composure and was deadlocked in a scoreless tie. But unheralded catcher David "Coney" Cohen hit a line drive to RCF to go ahead 1-0 in a game that ended with a final score of 5-0. The series is knotted at one game apiece as they head to a decisive Game 3.
The postseason is just underway. Upcoming is the aforementioned wildcard game. The winner is set to go up against Spindrift, who has been patiently waiting.
Follow M&S Softball
 As usual, each game is streamed live on the league's YouTube channel, plus state-of- the-art highlights and league updates can be found on the league's website (www.Mandsbaseball.com).  Check out the league's ever so popular Instagram feed (@Mands_Baseball).
Be sure to check next month's edition of the M&S Monthly Report to find out who took home the cup and will forever be etched in the history books as champion.