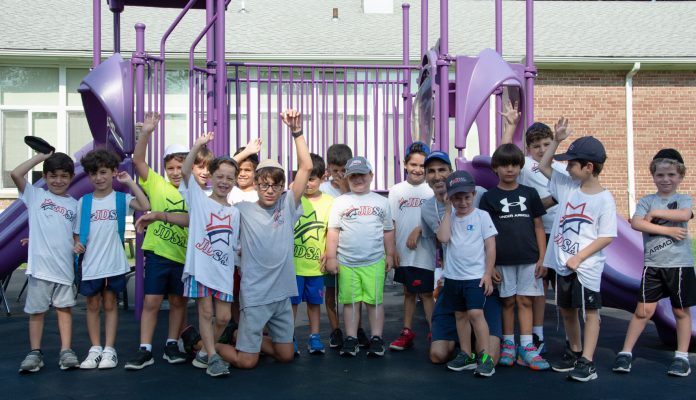 Welcome to JDSA where your child will get an action-packed Summer 2022 filled with fun, adventure, and more, right in the heart of the community at our eleven-acre campus.
Our kids are constantly on the move, and you'll see them smiling at every destination, be it American Dream Mall, Hershey Park, paintballing, baseball games, or jet skiing.
We have a great staff of dedicated rabbis, educators, professionals, and teachers, that will help build your child's self- esteem, self-confidence, and resilience. Add to that our staff's special emphasis on good middot and the love for doing hesed.
Great days start out on the right foot, with the boys attending morning prayers, followed by learning with their friends and familiar rabbis. Then come fun activities that all the campers look forward to, such as sports, special events, art, woodworking, and karate.
Dedicated to a Healthy and Safe Experience
Lunch and snacks at camp JDSA are healthy and nourishing to keep the fun going all day. We are a nut- free camp and all our products are Chalav Yisrael.
Camp meals are carefully selected from a team of community mothers and prepared to be both nutritious and delicious. Throughout each day, light snacks, ices, and refreshments are served.
Our on-site registered nurse and security guard always put the safety and well-being of our children as their number one priority.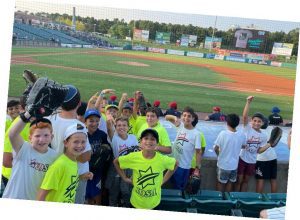 Fun for Tots to Ninth Graders – We Do It All!
The JDSA goal is simple – to be a one-stop-shop when it comes to fun. We provide preschool camp for kids aged three to five, a day camp for kids in grades one through nine, pre-camps, post camps, after camp/school leagues, after camp learning, Sunday /Friday programs, night leagues, one-one-one sports training, school team sports training, tennis, and so much more. At JDSA we're more than just a camp, we're a family! A growing family,!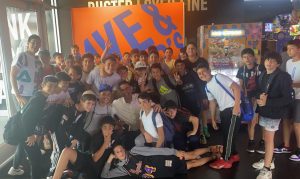 JDSA is proud and excited to announce the opening of their pre-school division "Camp Little Stars," directed by Morah Erin Beda. Camp Little Stars is for campers aged three to five and is jam packed with awesome programming such as gymnastics, instructional swim, music, instructional sports, Zumba, and more! We offer our youngest campers the same awesome JDSA campgrounds, structure, and security.
We look forward to welcoming you and your family.
To register or to apply for a job, head to www.JDSAlive.com.
SPONSORED MESSAGE