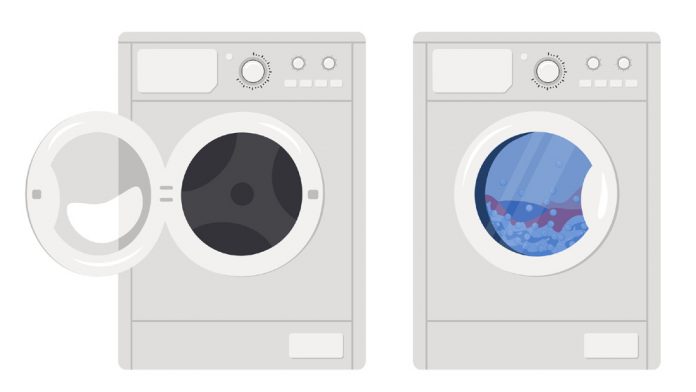 Pnina Souid
The connections of hesed made by the Mitzvah Man Organization defy space, time, and place. One extended family's story is proof of this.
It Started with a Washer and Dryer
A woman named Sarah called the Mitzvah Man hotline in Lakewood, NJ. She said, "We are a large family and have no washer and dryer. Would it be possible for the Mitzvah Man Organization to provide us with these appliances please?"
The Mitzvah Man volunteer told Sarah to fill out the required legal forms and if she was approved the washer and drier would be delivered. And so, it was! The family was immensely grateful.
Request for a Special Delivery
Months later, a woman named Rivka called the hotline from Israel. She explained that she and her family had made aliya, and her 92-year-old father, Mr. Goldstein, was in the U.S., and was planning to attend her son's bar mitzvah. Rivka noted why it was especially meaningful that her father attend. The bar mitzvah boy had been critically ill with a life-threatening illness when he was two years old. Baruch Hashem, he recovered and now would be celebrating his bar mitzvah. The family desperately wanted the bar mitzvah boy's grandfather to be there. However, the grandfather had never traveled alone before. Would it be possible for a Mitzvah Man volunteer pick him up, take him to the airport, and stay with him until the airport personnel took over (where people not flying were not allowed)?
A text message was sent out to all the volunteers and was quickly answered by Eli. He was given all the details and he responded, "I would be happy to do this mitzvah."
The Mitzvah Man Organization informed Rivka that a volunteer would meet her father at his home, would take him with his luggage to the airport, and would stay with him until the airport personnel took over. Eli performed his part of this special mitzvah without a hitch.
A "Chance" Encounter
On the plane, Mr. Goldstein began chatting with the man seated next to him. Mr. Goldstein told his seat partner that he had never traveled alone before, and he was worried about getting off the plane, having to find his luggage, and then finding his family members that were coming to pick him up.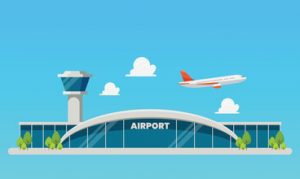 The man asked him, "How did you manage to come to the airport and deal with all the variables on the home end?"
"Very simply. There is an organization called The Mitzvah Man. My daughter called them from Israel. One of their volunteers picked me up from home and made sure that I would get on the plane without any problems."
"Why, I am a volunteer for the Mitzvah Man Organization, too! Mr. Goldstein, you have nothing to worry about. Once we arrive at Ben Gurion Airport, I will help you through customs and will stay with you to retrieve your luggage, and to greet your family. I am sure they are looking forward to seeing you and taking you home with them."
"I don't believe this! Hashem is really taking care of me," Mr. Goldstein exclaimed.
All went well for Mr. Goldstein and his new friend, one of the many Mitzvah Man volunteers who just might pop up any place.
But, the story doesn't end here.
A Family Affair
Once Mr. Goldstein was settled his daughter Rivka called her sister in Lakewood to let her know that their father was fine.
Rivka's sister asked her how their father made it to the airport in New York and managed to get on the plane. Rivka answered, "I called the Mitzvah Man Organization. They sent a wonderful volunteer who was with our father until airlines personnel took over. On the plane he had such hashgaha pratis. He was sitting next to a man who turned out to be a Mitzvah Man volunteer. We met him when we came to pick our father up."
"The Mitzvah Man Organization helped you? Wow! This is the organization that provided us with the washer and dryer we needed so badly," said Rivka's sister, Sarah.
The sisters were astounded. Rivka emailed the Mitzvah Man to tell him how his organization was there for them – from the family in Lakewood, to New York, to Israel.
This family's story is just one example of the far-reaching hesed of the Mitzvah Man organization.