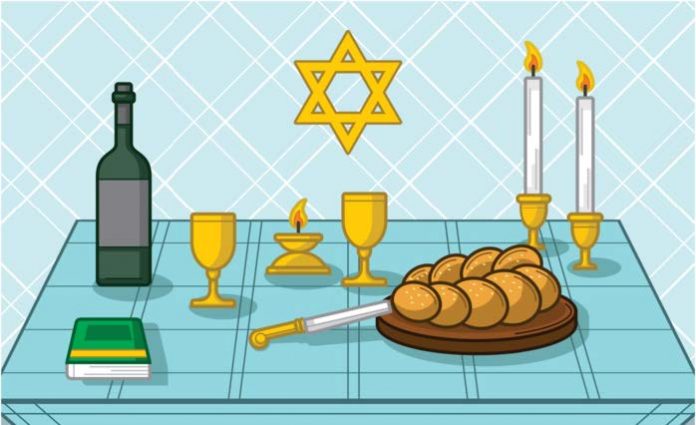 Who Are You Going to Call Thirty Minutes Before Shabbat?
One wintery Friday afternoon, the Mitzvah Man received a call from a frantic woman, just half an hour before the start of Shabbat.  
The caller, Carol, explained that her elderly mother's Shabbat food delivery did not arrive, and, of course, all the kosher stores were already closed. Since Carol's mother lives in the Chelsea area of lower Manhattan and Carol lives in Brooklyn, there was no way Carol could possibly make it to her mother's before Shabbat. "My mother lives all alone, and she relies on us!" Carol said, with panic in her voice. "I don't even know what to do or who I can turn to! Is there any way you can please help us?" 
The Mitzvah Man switched back on his computer, and spoke in a calm voice. "Carol," he said, "don't worry. I will put out a call to our volunteers and will get back to you as soon as I have a solution." He asked Carol if her mother has any food restrictions, and for her name, address, and phone number. As Carol gave him the information, he input it into his computer, with the notation "Emergency situation!"  
He noted that Carol's mother lives alone, and in addition to being without food, she would welcome visitors. 
Within seconds the first volunteer responded. "I live in Manhattan in the 90s and will send an Uber with Shabbat food." Next, a volunteer from Midtown, about a 30-minute walk from Chelsea, wrote, "I will go in an Uber to bring the food and will walk back home." 
Another volunteer posted, "My family and I live in the 70s. It will be our pleasure to walk over to Carol's mother to make sure she is alright and stay with her the remainder of Shabbat." 
Only minutes before Shabbat, the Mitzvah Man called Carol. "Your mother is set up with meals for tonight and Shabbat day. One of our volunteers will walk over to your mother's with his family Shabbat afternoon to check up on her, and will visit with her for the remainder of Shabbat." 
Carol was nearly speechless. "Thank Gd! You really saved me, and my mother! Thank you so, so much. I was so worried that my mother would be without food for Shabbat. And now she'll have food and visitors. I cannot thank you and your volunteers enough for doing such amazing hesed!"