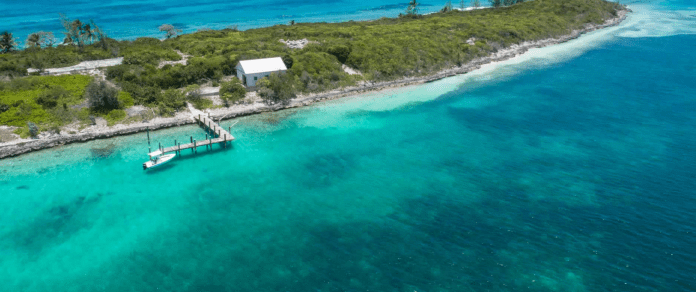 DAVE GORDON
Are you ready?! 
The world is opening up again. Travel restrictions have been eased and most mask mandates have been removed. For many, that means taking those long-awaited trips and vacations, after two-years of staying close to home. So, where should you go? Whether you want to head out to someplace close by, or prefer a destination farther away and more exotic, take a look at some ideal choices we've already figured out, so you don't have to spend your precious time wondering what to pick or where to go.
Eleuthra, Bahamas 
This stunning island in the Bahamas is famous for its natural beauty and is only about a twenty-minute flight from Nassau airport. For families, we recommend booking your stay at the spacious suites at Daddy Joe's. You can enjoy the luxuries of a fully furnished living room and kitchen area, with ample play area in the bedrooms, designed to let you sprawl out in comfort.  
Eleuthera boasts a wide variety of world-class attractions. Nearby beaches are clean and well-kept. Do not miss one of nature's true wonders, the Glass Window Bridge. This 30-foot strip of land acts as a divider between the deep blue waters of the Atlantic Ocean and the calm turquoise-blue waters of the Caribbean Sea.  
Queen's Bath is an exciting phenomenon. Just a few yards away from the oceanfront, it is a jacuzzi-shaped rock formation containing hip-deep naturally heated waters. Sand Dollar Beach is technically not a beach, but is a sandbar, surrounded by clear blue-green water. You will find the white sands here exceptionally fine and silky. Tourists are advised to visit Sand Dollar Beach at low tide, when the chances are even better for finding sand dollars. 
If you visit the Bahamas during off-season, you may be lucky enough to enjoy those pristine beaches all to yourself. But the warm waters, year-round, are a special treat, even if you run into other tourists. 
Harbour Island hosts, among many attractions, the renowned Pink Sand Beach, where the sand gains its unusual color from bits of microscopic coral insects interspersed in the sand.  The pink sand is always cool, so it is a treat to walk on with bare feet, even when the weather is hot.  
Golf carts are a fun method of transportation through the narrow Harbour Island roads. These are easily available for rental. One can drive/wander amongst the boutique shops offering locally made apparel and knick-knacks. But don't miss taking in the scenic routes that feature the area's local architecture. 
For a fun adventure, head out for a snorkeling trip, led by Bahamas Ocean Safaris. Enjoy swimming among the vibrantly coloured Caribbean fish in the coral. 
Food: Virtually every major supermarket has plenty of items with U.S. kosher certification, including imported canned goods, breads, fish, and spreads. Fresh exotic fruit is everywhere. 
Puerto Plata, Dominican Republic 
The Dominican Republic is famous for its cigars, resorts, beaches, and rich history. This all-season holiday destination attracts millions of tourists each year. Community members can feel good about supporting the economy of the Dominican Republic with their tourist dollars, as the country is one of the few that opened its doors to Jewish refugees fleeing Nazi persecution. 
This era is chronicled at the Museum of Jewish History, in nearby Sosua. Located right next to the city's synagogue, the museum preserves the memory of those Jewish refugees who sought a haven on Dominican soil and left their mark on the region. The museum houses photographs of early-to-mid-20th-century Jewish immigrants, along with diary entries, ritual items, and copies of letters from Jewish agencies during the war. 
Before the Second World War, in 1938, U.S. President Franklin D. Roosevelt summoned the Allies to Evian, France, for a conference on how to handle the exodus of Jews seeking to flee Nazi persecution. Though most participants expressed their sympathy, no resolution was formulated. There was, however, one notable exception. Of the 32 countries that sent delegations, only the Dominican Republic agreed to receive 100,000 refugees, offering land resettlement under generous conditions.  
Between 1940 and 1945, the Dominican Republic government issued 5,000 visas for displaced Jewish refugees. Tragically, however, the actual number of immigrant arrivals never reached anywhere near this figure. This was due to the escalation of the war, and also may have been due to delays caused by the Jewish Agency. (Interestingly, in 1916, the president of the Dominican Republic was Jewish, President Francisco Henríquez y Carvajal.)
Suggested luxury stays that offer the feel of home:
Villas Agua Dulce is a jaw-droppingly elegant and spacious facility. Each villa has a fully furnished living room, dining room, and laundry room with a washer/dryer. Three-bedroom villas can accommodate a family of seven. Also included are an outdoor patio, outdoor private pool, a spa centre, tennis and basketball courts, and Bauhaus interior design.
Cabarete Palm Beach Condos are centrally located in the Cabarete area, with the beach and tourist strip right nearby. Each condo has a fully equipped kitchen, living room, dining area, and outdoor patio.
Suggested Adventures: 
Monkey Jungle: After enjoying the 4,500-foot, seven-station zip lines overlooking the trees, visit the adjacent capuchin monkey reserve. Scores of adorable monkeys bounce around from tree to tree, hop on to your shoulders, and nibble straight from the fruit plate in your hand. 
Ocean World: This is where you can swim with sharks and dolphins and kiss the sea lions.
Tip Top Catamaran: Take a ride on the 75-foot-long catamaran. Tourists are offered the chance to experience the vibrant underwater world through snorkeling Sosua Bay (equipment is provided). Immerse yourself in schools of fish, peer at the coral, get facetime with a puffer fish, and play with the sea urchins.
Waterfalls:  Twenty-seven waterfalls of Rio Damajagua are tucked away in the hills of the Northern Corridor mountain range, behind tall stalks of sugar cane. In addition to the mélange of outdoor activities – such as cliff jumping into natural waters and climbing through caves – you are surrounded by forest. And, depending on the season, fruit will be growing from coconut, avocado, coffee bean, and mango trees.
Kiteboarding: Think of yourself hovering over the ocean on a surfboard, propelled by a giant inflatable kite, and you have kiteboarding. Dare2Fly provides kiteboarding packages, lessons, and rentals.
Rancho Luisa y Tommy: Try a horseback ride with owner Tommy Bernard. He will treat you to engaging conversation on topics relating to animals, and almost anything in life.
Food: Major supermarkets have items with U.S. kosher certification, including imported canned goods, breads, fish, and spreads. Fresh exotic fruit is everywhere.
Toronto, Canada 
For something nearby, say hello to our neighbors to the north, with several quick and budget-friendly flights available in summer and fall. One plus is that the U.S. dollar is usually worth 25 percent more value in currency exchange than the Canadian dollar, so you can get more for your money.
If you enjoy artifacts, history, and art, the downtown core alone is home to five amazing indoor exhibit halls that can easily fill your days. Start with a deep dive into archaeology with Royal Ontario Museum, and a wide range of sculpture and painting at Art Gallery of Ontario. Go hands-on with kid-friendly Ontario Science Center and see the exotic fish at Ripley's Aquarium (open 9am to 9pm!). Casa Loma is a real castle and offers an all-ages time warp experience. There you can see what life was like hundreds of years ago.
For another blast from the past, but this time outside, head to Black Creek Pioneer Village, where visitors see a town built as though it was in the Colonial era. From locals chopping wood, cooking their meals, and raising farm animals, many enjoy striking up conversations with villagers to understand how they live and work. This is an obligatory school field trip for many schoolkids.
For something a little more intense, try a harbour cruise – a beautiful boat ride with guides who will help you spot the landmarks of the city, from the water. And experience Toronto's answer to Six Flags, Canadian National Exhibition, a collection of carnival rides and games, open in the summer months. 
Whether you want to window shop, or really shop, three areas are up your alley downtown: Yorkville (for the posh and sophisticate), Eaton Centre (which was once the largest mall in the world), and the Queen's Quay boutique shops near the waterfront. 
And you never have to go very far to find good, kosher food. At the Toronto Blue Jays' stadium, you can find a kosher hot dog stand. King David Pizza has a location downtown. In midtown and uptown, there are about three dozen kosher restaurants with all different types of cuisine to choose from. The local kosher caterers will deliver to your hotel or Airbnb for a small service fee. Nearly all the supermarkets in the uptown area along the Bathurst corridor feature large kosher aisles. 
Of course, that is just a shortlist – you could spend a week in Toronto and still not cover all of the tourist destinations. 
So, get out and enjoy, at long last, that vacation you have been dreaming of for the past two years!