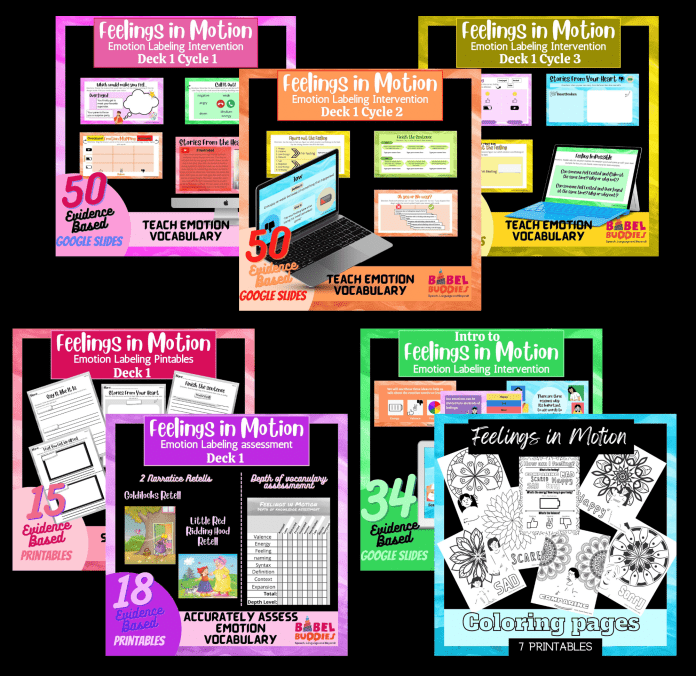 Ellen Geller Kamaras
"What lights me up? I'm on fire about communication. I work with little ones who can't yet speak, and I help them communicate with their parents. On the flip side, I teach adults who have impaired speech, to use voice recognition technology that can translate their speech into text and automated speech that others can understand."
~~ Rachel ~~
I was honored to interview Rachel Levy, a young, impassioned, and multi-faceted role model for the future female leaders of our community.
As you accompany me on Rachel's life journey, you will feel her boundless energy and ardor, her drive to fulfill her professional goals, and her commitment and love for her family. When asked how she or her friends would describe her, she cited giving, caring, ambitious, talented, and spiritual. These attributes shone through as we talked.
Rachel's Roots
Rachel was born in Brooklyn to Shifra and Ezra Khasky, immigrants from Israel and Egypt, respectively. Her mother is Israeli of Syrian descent and her father emigrated from Egypt when he was fourteen. Shifra was visiting her grandmother in Brooklyn when she met Ezra at his parent's store, Khasky's Marketplace. Rachel's father, a caterer, demonstrated to Rachel the value of hard work and dedication. Shifra, devoted to parenting her children, instilled in Rachel a love of books and self-growth. Her parents didn't have the luxury of a yeshiva education, but they worked hard to ensure that Rachel and her two brothers would receive a solid yeshiva education.
School Days
Rachel, raised in both Hebrew and English, grew up in Manhattan Beach, Brooklyn, where she attended Yeshiva of Manhattan Beach elementary school. Her friends and classmates were mostly Ashkenaz.
"I was a very outgoing and friendly child and a bit of a tomboy, always playing sports with my brothers. I wasn't very studious in grade school and even found reading to be challenging."
High school brought many positive changes. However, Rachel found the adjustment to Magen David Yeshiva High School a difficult one. Her classmates were primarily Sephardic, which was a culture shock for her. And she was initially placed in the lowest class rank, based on her elementary school grades.
Rachel knew she could do better academically. She negotiated a deal with the principal to be moved up to a higher class if her grades improved.
"By the end of the ninth grade, I was in the second to highest class and transferred to honors in tenth grade. I found my niche and made wonderful friends at MDY. The clubs and extracurricular activities provided a world of opportunities. I participated in drama, basketball, choir, debate, and volleyball and loved taking books out from the library. The teachers nurtured my curiosity and guided me to grow spiritually and academically."
Rachel adored performing and singing in school and she still does. Rachel thrives on speaking publicly to help and inspire others. It's no surprise that her high school yearbook staff predicted that Rachel would become an inspirational speaker. At MDY, she took a Toastmasters public speaking course. "The confidence I gained has followed me throughout my career and personal life. Every woman should find her voice and have a way to share her talent."
Esther Nadjar Tokayer, a role model for Rachel, showed her that a woman has an important role in the Jewish world. When Rachel heard Esther say "amen" aloud to Kaddish, she understood the value of her voice.
Hashgachat pratit also played a big part for Rachel at MDY. An MDY teacher introduced her to her husband, Shmuel Levy, when he came from Israel to Brooklyn to be the hazan of Bnei Yosef. Shmuel, nine years older, is of Turkish-Syrian descent.
Rachel and Shmuel were married when Rachel started her master's degree. She gave birth to their first child while she was in graduate school. The couple has five children – Eliyahu, seventeen, Ezra, fifteen, Yonatan, twelve, Shoshana, nine, and Ariel, seven. During the week, the Levy family lives in Englewood, NJ, and stays in Manhattan from Friday, erev Shabbat through Motzaei Shabbat. Shmuel has been the cantor of the Edmond J. Safra Synagogue in Manhattan since 2003 and Rachel has served as the director of children's programming at the shul for nearly fifteen years.
Let's return to Rachel's higher education. She graduated Brooklyn College with a BA in Speech-Language Pathology and Audiology in 2004. Rachel continued at Brooklyn College and received her M.S. in SLP in 2007. Rachel returned to school at Kean University in September 2020, earning her doctorate in Speech-Language Pathology in August 2022.
Why Speech?
Do you remember that Rachel loved acting? Accents also intrigued her. When Rachel shared her passions with her MDY career counselor, her advisor introduced her to speech-language pathology, and Rachel was sold!
Speech allows Rachel to bring all her talents into her work. She often performs for her clients and puts on a show to get children to talk or to get adults to feel comfortable and relaxed.
Rachel loves everything speech related but is particularly interested in developmental language disorders, which are hidden and difficult to diagnose. Her doctorate focused on social and emotional learning, which included a curriculum she developed called Feelings in Motion (available for purchase on the Teachers Pay Teachers website through her store Babel Buddies) to teach children with developmental language disorders to label their emotions. The kids are taught specific emotion words that they can understand and use to express their emotions and thereby eliminate or drastically reduce their frustrations and increase their emotional regulation.
Conducting clinical research is another favorite skillset of Rachel's. She ran a clinical study to validate her emotion labeling treatment and is currently helping Voiceitt with its clinical work. (Learn more about Voiceitt below.) Rachel finds it thrilling to prove a theory/hypothesis and discover new information in the process.
Professional Trajectory
Rachel began her speech-language pathology career in 2007 at Hand in Hand Development and at Adler Molly Gurland & Associates. She worked at both practices for approximately five years, providing early intervention feeding, language, and articulation therapy to children from birth to three years old. She treated school-aged children with Specific-Language Impairments and disorders involving feeding, articulation, and phonological processing, and developmental disorders.
Since February 2008, Rachel has been the director of children's programming at Congregation Beit Edmond. There she has developed and taught language-rich multisensory programs for children and their mothers. These included activities for Shabbat in a Mommy and me and playgroup setting, and baking classes.
Rachel founded her own speech-language pathology practice, Babel Buddies LLC (in Manhattan and Englewood) in September 2015, and worked from September 2017 through August 2022 as a learning specialist and mentor at Ben Porat Yosef in Paramus, NJ. At Ben Porat Yosef Rachel created a successful multi-sensory Hebrew writing and reading curriculum, Shorshay Hakeriyah (feel free to contact her for more details), which she plans on marketing to other schools.
In August 2022, Rachel became a Customer Success Manager for Voiceitt and devotes 25 hours a week to this huge breakthrough technology. Voiceitt is a voice technology startup based in Israel that uses artificial intelligence as a means of understanding non-standard speech patterns and converting them into easily understood speech and text. Voiceitt has a free IOS app with two main functions, interpersonal communication, and smart home control with Alexa integration. Voiceitt also has spontaneous speech recognition technology. For more information, please see the December issue of Community for Rachel's article, "Voiceitt Breaks Down Communication Barriers."
Accomplishments and Passions
Rachel proudly asserts that her degrees belong to both her and her family. Her husband and children, the light of her life, supported her in all her endeavors and played an enormous role in her becoming who she is today.
"I didn't marry Shmuel for his incredible voice or his amazing cooking. He is the most supportive, loving partner I could ever ask for. Shmuel supported me through my education and even encouraged me to pursue my clinical doctorate."
Rachel's drive to build strong relationships with her family is the fuel for Rachel's ability to create powerful patient connections.
She always tells her kallot (yes, Rachel also teaches kallah classes for brides-to-be) that the two hardest things in life are marriage and parenting. "Both act as mirrors and show you your flaws regularly. My husband and kids continue to test and push me to the limits to make me a better version of myself."
Although Rachel calls herself a workaholic, she makes times for special family activities, including daily walks with Shmuel, baking their favorite challah and desserts, doing arts and crafts with her children, talking to her teens about their adventures and interests, driving her kids to their extracurriculars, and putting her younger ones to bed with a book the way her mom did. "Shabbat is a huge respite for me because I really get to 'be all in' with my family and myself, and get I closer to Hashem."
To unwind, Rachel reads, bakes, crochets, travels, and plays in a women's Newcomb league.
Keen on her community and Shabbat programming, Rachel teaches authentic Sephardic tefilla, helping kids connect to Judaism.
Please connect with Rachel at racheljlevy@gmail.com. Visit her website at babelbuddies.com or her TpT store at https://www.teacherspayteachers.com/Store/Babel-Buddies.
~~~~~~~~~~~~~~~~~~~~~~~~~~~~~~~~~~~~~~~~~~~~~~~~~~~~~~~~~
Ellen Geller Kamaras, CPA/MBA, is an International Coach Federation (ICF) Associate Certified Coach.  Her coaching specialties include life, career, and dating coaching.  Ellen is active in her community and is currently the Vice-President of Congregation Bnai Avraham in Brooklyn Heights. She can be contacted at ellen@lifecoachellen.com (www.lifecoachellen.com).