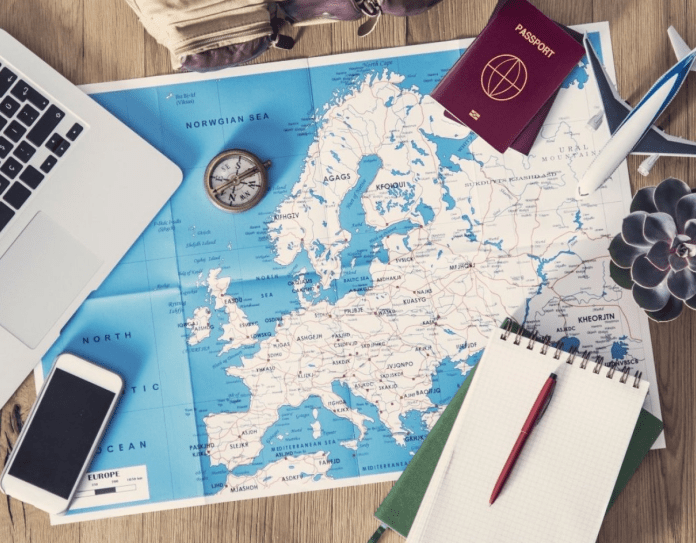 When Julie Danziger was 21 years old, she had no idea what she wanted to do professionally. The only thing she did know was that she needed a job. Seeing Julie struggle with uncertainty prompted her mother to say, "You love to travel and you're very organized. Why don't you look for a job with a travel agency?"
 
Julie followed her mother's sage advice. Through friends she found an internship, followed by
a paying job in a brick-and-mortar travel agency. After that first year, Julie moved to a larger
agency, where she met Jack Ezon.
 
Julie became a co-founder of EMBARK Beyond, a globally recognized luxury travel advisory with affiliated offices and agents around the world. Her co-founding partners are Jack Ezon and Eli Ashear.
 
Julie never planned to own a business or be an entrepreneur. So, you might describe her as an "accidental entrepreneur." 
Most people are interested in learning how to become successful. The "how to" part is usually
not glamorous and stays remarkably consistent across industries and personal histories. Hard work always plays a role as does timing. Julie adds that, for her, success was also a result of perseverance.
 
From the time she first began working, Julie was patient. She rolled up her sleeves, and showed
respect to those who had more experience and knowledge. She focused on bringing value. Her
time working as an employee prepared her. When the opportunity presented itself to become a
business owner, she was ready. Julie wisely says, "You can't cross the finish line without running the race." 
Over the years, Julie married and gave birth to three beautiful children. Her husband, Joe, is her full partner in raising her family. Having a supportive husband has been key to Julie's success as a business owner, a mother, and a wife. Even with great support, managing the challenges that
inevitably come up is not easy.  
One unforeseen event popped up soon after opening EMBARK Beyond. Julie was invited to join a hotel chain advisory board. This is an honor and a strategic career boost to anyone in the travel industry. But, it required attending an event in Europe.
 
Initially, Julie accepted the invitation because the event was mid-week and Julie calculated that she could easily be home for Shabbat. Shortly after accepting, she found out her daughter was having a siddur party at school that same week. Julie rescinded her acceptance to  attend the European event, which meant losing the opportunity to serve on to the advisory board.  
Not going to the event might have set her career back a bit but it was consistent with her desire to be a good parent. Julie says, "When you're a working mother you have two jobs. For me, my home job as a mother and wife always takes precedence." When one of the children is sick, fortunately, Julie's husband offers, "Do you want me to stay home so you can go to the office?" That kind of support is key to Julie's being able to successfully juggle work and family responsibilities. 
According to Julie's husband, "No matter how much she has on her plate the children
always come first." Therefore, it is certainly no wonder that all three children – ages seven, ten, and thirteen – feel positively about their mom being a business owner. The oldest describes his mom as being a lot more fun than other moms. Her middle child appreciates traveling to really cool places. The youngest admits to missing her mom when she goes to work, but appreciates that Mom can occasionally work from home. She also loves the popcorn machine in her mom's office.
 
Julie is most proud of the growth her business has experienced in a relatively short time. She
never thought she'd be in business for herself. According to her, she was just happy working in
the travel industry and being around people that made her happy. "I am grateful to be working
with amazing, incredibly honest, hardworking, thoughtful people all over the world," she says.
Regarding her personal life she shared, "I am proud that Joe and I are part of a supportive,
loving, incredible family."
 
At the onset of our interview, Julie adamantly described herself as a "regular, average
person." She stated, "There was never anything special about me. I was average in school. My
family was a typical community family."
 
In spite of her many declarations to the contrary, Julie Danziger is not at all average or ordinary. By her own admission, she has high standards. Professionally, she wants to keep learning. Being a working mother means she always strives to be a better mom. Her take home message is: You can achieve great things if you like what you do and you're willing to work hard at becoming the best.
 
————
PROPEL: Call 646-494-0822 | Email info@thepropelnetwork.org |
Instagram @PropelNetwork