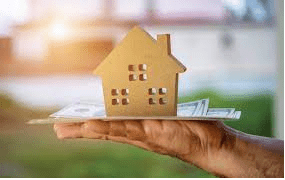 Many families invest in real estate to provide extra income for their families, not because they plan to one day live in the extra home they have purchased. Usually, one thinks of "a second home" as a vacation property. For our purposes, we will define a second home as one you do not plan on living in, but have bought for the sole purpose of providing income. Let's look at some factors owners of "second homes" should consider.
Why Sell a Second Home?
Free Up Equity – You have equity tied up in the home.  Often, homeowners need to sell their existing home to afford the down payment on a new home.
Good Market – It's a hot seller's market.  If homes in your market are selling quickly and for high prices, it may be the perfect time to sell off a second home.  Check out the best times to list in your area.
Less Responsibility – You're not interested in being a landlord.  Overseeing a rental property can be stressful and time-consuming. And if the rent you'd be able to charge wouldn't cover your mortgage and your property management costs, then it might make sense to sell instead of becoming a DIY property manager.
Taxes And a Second Home
Property Taxes –

Of course, you'll still be on the hook for any property taxes that are due while you're the owner of a home, whether you're living in it or renting it out.

Tax Implications on Rental Homes –

Make sure to speak to your accountant about tax rules for renting or selling a second home before you make your decision.

Capital Gains Taxes –

Depending on how long you've lived in the house and other applicable factors, you may be subject to capital gains taxes.
Sell or Rent?
When deciding whether to sell your home or to rent it out, start with listing what your goals are. What would you do with the proceeds if sold, and what would you do to manage the house if you rent it out? Once you have answered these you can proceed accordingly.
As homes increase in price they become less desirable as rentals because the return of rent goes down.  You need to have enough liquid cash to maintain the property and pay property taxes and mortgage payments in the event of a vacancy.  If you don't have that cash, renting might not be right for you.  When a rental property becomes vacant, not only do you lose rental income, but you still have to pay for the normal property expenses and any mortgages.
While it's always good to do your own research, you can also reach out to a well-regarded professional real estate agent to get their opinion on the local market factors, whether your house would make a good rental. The agent can also help you to determine the value of your home.
When Repairs Matter
In general, the condition of the home matters less to potential renters than to buyers.  So, if the home could use some work, it might make more sense to rent the property than make all the upgrades necessary to sell.
Big-Ticket Items
Regardless of whether you rent or sell your home, you'll want to address issues with your home's major systems like the roof, furnace, water heater, and electrical panel.