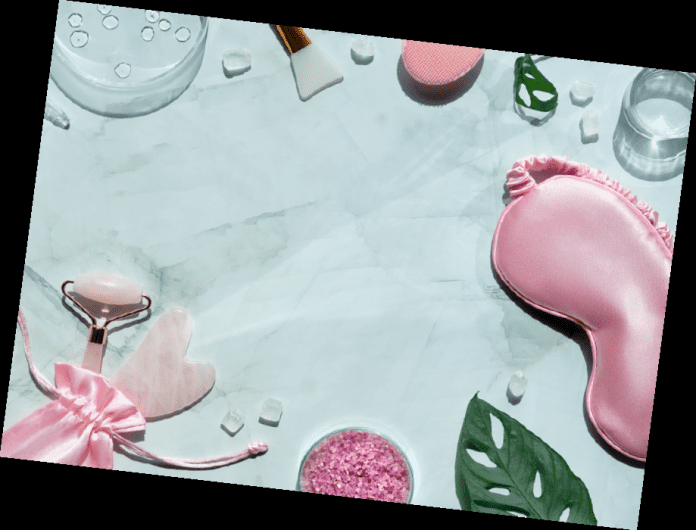 Deborah Haddad Shichat accomplished three impressive goals as an entrepreneur. She created a unique beauty service, she caters to a global clientele, and she achieves 100 percent client satisfaction.
Although she is originally from New Jersey, her family made aliyah. Deborah completed her education, married, and is raising her two girls with her husband in Israel. Anyone who lives there knows it is not always easy building a successful business in Israel.
Her achievements warranted a closer look.
When I asked Deborah how she came up with the idea to launch her skin care consultancy business, she explained that it started organically. "One day I looked in the mirror and didn't like the way my skin appeared," she says. After the great attention and money spent caring for her face it didn't make sense. At the time she thought, "Either skin care products are a scam or I've been doing something wrong."
That thought propelled her into extensive research and reading, as well as following respected chemists, dermatologists, and skin care product formulators. Then, using what she learned, she began putting together a different regimen for her own face, which resulted in great looking skin. At that point, Deborah began to put together regimens for family and friends and they were amazed by the improvements. Buoyed by the consistent results achieved, Deborah began putting together skincare programs for anyone who asked. She was not charging people for her services.
Deborah doesn't rush into anything. She is analytical and methodical. Therefore, she proceeded to enroll in a two-year program at one of Israel's finest academies to become a licensed paramedical esthetician. Then, after 628 hours of rigorous training, she received her license. GLO with Deb was born out of her desire to show all women everywhere how to use everyday products to maintain their skin so it looks great. She began charging clients for her expertise.
In her first year, Deborah acquired over fifty clients. Most were women who noticed their skin wasn't looking quite as good as it did previously. Women might not want surgical interventions, especially when they are younger, but they do want to take care of their skin in the best way possible. Another but smaller category are women who have skin conditions that require them to seek out unique beauty regimens. Men can also care about their skin and male clients seek skin care regimens as well.
Deborah's business is virtual. She sells no products and does not earn a cent from any company or product line. She continually researches all the off-the-shelf formulations available in the client's country, respects the client's budget, and puts together a winning regimen every time.
Her clients are primarily located in Europe, the United States, and Israel, but she has clientele from other countries as well.
Deborah's clients see improvements. They tend to return after one year. Sometimes there are changes to their environment, weather, diet, or the products themselves. Any of these changes might affect the skin's appearance. Sometimes a woman just wants to freshen up her regimen. The important thing is that the clients return because they got terrific results the first time and want to keep their skin looking great.
Deborah says, "In business, a professional appearance is essential. The first thing people see is your face. If your skin looks great, you feel more confident, you make a better impression, you are more successful." It was this thinking that moved her to expand her offerings. Deborah caters to individuals but has recently introduced several corporate programs as well.
When I asked what surprised her most, Deborah said it was that women enthusiastically accepted a virtual skin care service.
Deborah's biggest challenge was product availability. Some Asian products are not permitted in some countries. Sometimes there are shipping limits on certain brands and products. Deborah met these issues by identifying equally good products that are available in the client's country. She recalls, "I remember having a client in Europe who needed to be able to find all her recommended products locally. I did the research and identified the items she needed that she could buy off-the-shelf in her local municipality."
That's why Deborah and her consultancy business are unique. There are so many products and companies out there vying to earn your dollars. Deborah studies her client's skin and researches the products, so she understands which products are the best fit for each individual. By virtue of her training, experience, and client input, Deborah distills the information to deliver results, every time.
You can visit @GLOwithdeb or GLOwithdeb.com
**************************
If you want to discuss your business, please contact PROPEL
Call: 646-494-0822 / Email: info@thepropelnetwork.org or
DM on Instagram: @PropelNetwork