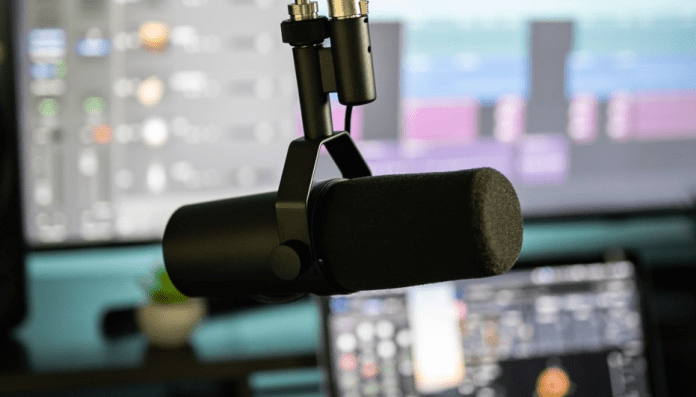 Mozelle Forman 
Judi Chalme likes to talk.  She loves talking so much that for over 25 years she has made it her career, as radio talk show host with the moniker "Jersey Judi." She has become an advocate for and guru of "word wellness."  Judi and I both agree that currently most of the population, but especially the lettered generations – Gen X, Y, and Z – have lost the art and skills of communicating verbally, and they need our help.   
New Communication Modes' Impact 
Collectively the gens, also known as digital natives or millennials, were born between 1982 and 1994.  Technology blossomed simultaneously and is a major part of their everyday lives. Almost all their activities are mediated by a screen – including, most dramatically, the way they communicate.  Previous generations did not have all the various methods of communication now available.  If you wanted to speak to someone, make a doctor's appointment, or order a meal you had to pick up a landline telephone and speak to someone on the other end.  Along came the miraculous fax machine, allowing a written document to be transmitted from one's home to anywhere in the world within moments! Then came email, texting, and then cell phones, which allowed their owners not only to make calls but also to text, email, and take pictures!  
As we embraced – or not – these new modes of communication, we had to learn the new acronyms and "rules."  Emails became passe and the younger generations considers it rude to call people, as they prefer a text or WhatsApp.  When communicating, using capital letters makes it look like you are screaming, and why spend time typing "thank you" when "tks" will do?  As texting is now the preferred mode of communicating, baby boomers may watch in horror as three teens sit quietly in the backseat of their cars texting one another. Couples can be seen sitting in a restaurant glued to their phones with nary a word between them. Crazy as it sounds, teens sometimes ask their therapist if it would be ok to text during a session because they are not comfortable talking. 
Challenges to Spoken Fluency 
Judi comments, "When we were younger, we didn't put too much thought into speaking.  We just had thoughts, and if we wanted to express them, they came out fluently in spoken words. Today, our increased reliance on, and preference of, technology, specifically texting and email, has created a generation of people who have forgotten how to express themselves with the spoken word.  Typing has taken precedence over talking."  Judi considers this as a disaster in the making.  Subtle communication indicators, such as tone, inflection, and body language, are absent when we text or email.  We no longer have context clues that add to our message, only punctuation.  Even eye contact has become a lost art.  
Judi has witnessed how the shift in how people communicate can put people at a disadvantage.  "Many students in the verbal communication skills classes I've taught are hesitant to speak directly to people and have a hard time looking people directly in the eye while speaking to them.  In almost every case, they prefer text and email to spoken conversations and have developed anxiety about making phone calls and leaving a voice message, looking people in the eyes, and dealing face-to-face with difficult topics. This means they may be less likely to be able to defend themselves, speak their minds, and advocate for their children. This also has an impact on their ability to interview for jobs and gain admission to educational institutions. If they can't express themselves well verbally, they may not get the jobs or be admitted to the schools they want to attend.  And finally, without proper verbal skills, we can't express ourselves to our loved ones in effective ways." 
Judi's work focuses on coaching people to speak in an articulate, fluid, and grammatically correct way.  "My goal is to retrain people into speech-first beings, and strengthen 'word wellness.' Like muscles that need to be strengthened, our speaking skills need attention and training as well. If you don't keep your speaking skills strong, they'll weaken to the point of being ineffective.  Shouldn't word wellness be a priority?" 
Word Wellness 
Judi uses the term "word wellness" to describe the antidote to today's tendency to cram thoughts and ideas into as few words as possible. Word wellness means knowing and being able to properly use words that make you sound intelligent, knowing which words are commonly mispronounced and taking care to pronounce them properly, and knowing which words will make you sound less intelligent than you actually are.  "Because tweets are 130 characters long and texts use abbreviations to save time, people have forgotten how to use words properly. For instance, students in my high school class had been calling their morning coffee 'expresso' for so long that I had to call Starbucks to convince them that indeed it was called 'espresso.'  I have heard people say, 'I shoulda went' or, 'Me and him have a meeting,' not realizing that they are both grammatically incorrect.  People now need to re-learn the basics of using words well."   
As a child actress trained in diction and raised by a mom who was a "stickler for using proper grammar," but most importantly as a coach helping others, Judi recognizes the value of speaking well.  "I truly believe that good verbal communication actually makes you a happier person. How? When one feels comfortable expressing themselves with words, not just with texting or tweeting, they will engage with others more frequently.  The anxiety of speaking out loud is reduced when one is comfortable that they won't sound silly.  In addition, good verbal communication increases our ability to be heard and understood, which improves the quality of our relationships. And when one has positive human connection and feels understood – well that's happiness." 
Judi's Top Tips 
Here are Judi's top tips for gaining word wellness. 
Get back into the habit of picking up the phone and calling people for simple things, first. I realize telling somebody you'll be there in ten minutes is not phone-call worthy. And I myself love the convenience of texting, but texting back-and-forth "conversations" that go on for hours are a recipe for disaster.  There is too much room for misunderstanding and tension.  

 
Take opportunities that allow you to have face-to-face conversations and make eye contact!  Really look at the person you are speaking to – not in a staring hard way, but glance at their face so you begin to learn non-verbal cues.

 
Judi has other tips and tricks that she teaches in groups and one-on-one coaching.  Anybody looking to brush up on their verbal skills, namely people who have interviews, speeches, or presentations coming up, and people who don't feel confident speaking in general – privately or publicly – can benefit from these coaching opportunities.  Judi will be leading her first corporate training seminar this month, organized by an employer who wants his employees to sound more professional.   
This summer, Judi will be leading training groups in Deal, with a maximum 10 to 15 people.  "I am a firm believer that the art of speaking well – both technically and communicatively – can be learned.  Hashem gave us the gift of speech. It's what separates us from the animals. It's my firm belief that we all need to consider that gift, care for it, and put thought into the use of it, the way we do with all of His blessings."   
Here is Judi's final takeaway: when you have something to say, make sure to say it well. 
Judi can be reached at judi@thetalktheory.com, on Instagram @TheTalkTheory, or by calling 848-844-5989.  And although she'd rather speak to you, it's okay to text her.