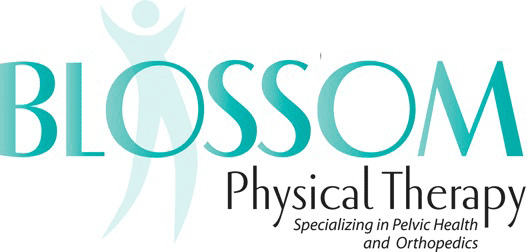 "I was very fortunate throughout my journey of building a family and a career as a physical therapist. I noticed how Hashem set everything up for me every step of the way." ~~ Sharon ~~
ELLEN GELLER KAMARAS
Sharon Madeb Safdieh radiates warmth and she smiles with a sparkle in her eyes. She is blessed with positive energy and a joyful spirit. She is the daughter of Lily and Dr. Isaac Madeb. Lily, a"h, the vibrant leader of Sharon's family, passed away three years ago after a five-year illness.
Roots
Lily and Isaac emigrated to New York from Lebanon in 1974, for Isaac's medical residency. Dr. Madeb is a urologist. Sharon, the youngest of four, has a brother Ralph, also a doctor, and two sisters, Marilyn and Virna, who are both entrepreneurs. Marilyn runs a home healthcare agency, Help from the Heart. Virna is known as the "furniture shadchan," and helps people to buy and sell pre-owned furniture.
Growing up in Brooklyn, Sharon attended Yeshiva of Flatbush from grade school through high school.
An outgoing and studious child, Sharon loved school, was very social, and was always involved in an array of activities.
She still is an avid learner. Sharon takes continuing education courses to stay current on developments in physical therapy practices, to provide the best possible cares for her patients.
Role Models
Sharon shared that both her parents were strong role models. Isaac, in addition to his medical practice, is dedicated to the community and was the president of their shul, the Sephardic Lebanese Congregation. "My mother, a"h, was the brains behind everything, she was a real businesswoman, and the driver in our lives," Sharon stated. "She ran my father's medical practice and gave us career advice and life lessons."
College and Career
After high school graduation, Sharon spent six months in Yerushalayim at Midreshet Harova. "It was wonderful. I lived in the Old City and there were stairs from the dorm going down to the Kotel. That experience helped me grow spiritually."
Upon Sharon's return to NY, she studied at Stern College, where she always took the maximum number of courses possible. One semester she even took night courses at Brooklyn College in addition to a full curriculum at Stern to complete all her requirements for physical therapy school. Her goal was to graduate in three years and go straight to graduate school. She also enrolled in summer classes at Brooklyn College.
Why PT?
The summer after her second year at Stern College, Sharon volunteered at an outpatient program at NYU Hospital. Volunteers were given the opportunity to shadow different healthcare professionals, including nurses and a variety of therapists. After shadowing a nurse practitioner, Sharon recognized that nursing was not a good fit for her and so she tried PT. Her shifts in the PT neurological unit inspired her. Sharon observed how the therapists encouraged and pushed their patients to do PT after suffering strokes or being afflicted with other neurological conditions. The PTs significantly helped their patients to recover from injuries or disorders and to improve their quality of life. Sharon saw that physical therapy can truly result in positive changes and can allow people to manage their conditions in the most optimal way. Sharon opted for Touro College's PT doctoral program, which would allow her to have Shabbat and the hagim off, a big bonus.
And Then Came Marriage
Sharon was introduced to her husband, Joseph, by her closest friend. Joseph, three years older, was in medical school when they met. They were married after Sharon's first year of PT school. The couple live in the Brooklyn community with their four sons and one daughter.
Sharon graduated from her DPT program at the top of her class. Her career path took her to large Manhattan practices and facilities, allowing her to be exposed to a variety of challenging disorders. Sharon's desire was to gain experience helping patients with varying conditions and from different backgrounds.
One year after graduating PT school, Sharon gave birth to her first child. A few months after her baby was born, Sharon's father urged her to join another technician in his Brooklyn urology practice performing biofeedback therapy. This would allow Sharon to be close to home. Biofeedback is a technique that helps individuals to achieve bladder control by strengthening specific muscles. Sharon took the challenge and dedicated herself to learning all about pelvic floor therapy, enrolling in courses with a continuing education company.
"It was hashgachat pratit. Since my dad was a urologist, I was able to set up the pelvic floor therapy courses privately so they would not be given only on Shabbat. After taking those initial courses, I was able to arrange for an additional shomer Shabbat course at Touro College to further my education. The continuing education firm began to offer classes at Touro College, a big win for shomer Shabbat students."
Blossom Physical Therapy Is Launched
After her second child was born, Sharon opened her own PT practice, Blossom Physical Therapy. Her specialties are pelvic floor therapy and women's health. As Sharon's business grew, completely by word of mouth, she hired her first staff physical therapist. At that time, she was a mother of two. Sharon now has four therapists working with her. Her office is on the ground floor of her home. This provides Sharon flexibility and allows her to be there for her children and work in the evenings.
Sharon saw the hand of Hashem as her PT practice flourished and with each therapist she hired. "I felt like each therapist fell in my lap when I needed her. I once bumped into a colleague from school and suggested she reach out to me when she wanted to work part-time. As soon as I was looking for someone, she called me saying she was ready for part-time work."
Sharon's Essence
Sharon describes herself as a busybody, someone who can't sit still. She is easygoing and yet is a perfectionist. Sharon is very spiritual and loves to learn. Those two attributes were ingrained in her from her mom. Sharon views herself as a caring and compassionate therapist.
"I want my patients to feel like princesses, in a trusting and safe space. Forming that initial connection is crucial for patient motivation and hope throughout their healing journey."
Wife, Mother, and Therapist
With her family's full support, Sharon keeps all the balls in the air. Her husband steps in to assist with their kids when she has training. Her in-laws and siblings are there for her, helping her design, advertise, and build the clinic. Dr. Madeb also enjoys picking up the children when his schedule permits. "The hardest part of the juggle was when my mother was sick. When she was well, she pitched in with the children. My oldest was around six when my mother passed away."
Finally, Sharon expressed tremendous hakarat hatov to her secretaries. "They are my lifeline and my extra set of hands. I couldn't do it without them. They take care of the clinic, but they also shop for me, schedule appointments, pick up my children from activities, and so much more."
Community
Sharon and Joseph feel proud and fortunate to be part of their community. "We so appreciate the network we have and the manner in which people take care of each other."
The Pandemic
Sharon's PT practice shut down for three months in March 2020 and she had a gradual re-opening from May through September. She enjoyed the novelty of being at home with her children. Unfortunately, her mother passed away during the pandemic.
Passions, Hobbies, and Interests
Sharon is impassioned about PT and loves her profession. She is always listening to professional classes, and she loves Torah classes, as well. One of Sharon' favorite sites is iTorah.com.
Sharon thrives on being active and in constant motion. She is adventurous! She also knows how to relax and unwind, by doing yoga, exercising, surfing, and going out with friends.
You can reach Sharon at sharon@blossomphysio.com, or call her office at 917-459-8072.
______________________________________________________________
Ellen Geller Kamaras, CPA/MBA, is an International Coach Federation (ICF) Associate Certified Coach.  Her coaching specialties include life, career, and dating coaching.  Ellen is active in her community and is currently the Vice-President of Congregation Bnai Avraham in Brooklyn Heights. She can be contacted at ellen@lifecoachellen.com(www.lifecoachellen.com).