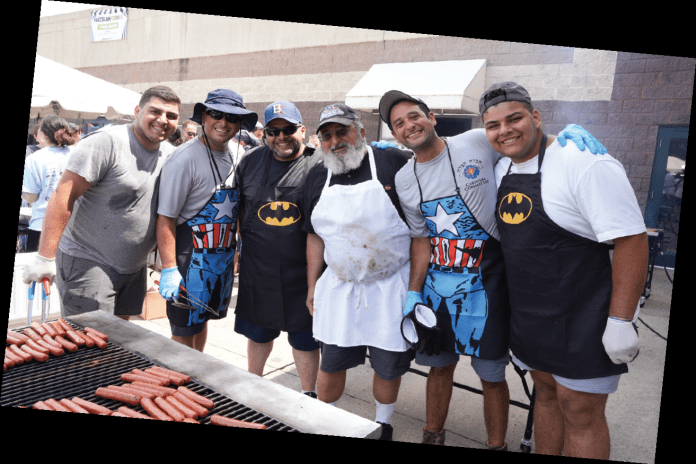 Rivka Schmool
Summers in Deal are the best! And the highlight of the summer for the past nine years is the much anticipated annual Hatzalah of the Jersey Shore Carnival. This year the fun will commence at the JCC on August 6th.
Hatzalah of the Jersey Shore does so much for the Jewish community, with EMTs on call 24/7. This carnival is a great way to show appreciation to our local heroes!
Fun for All
The carnival is shaping up to be quite the event, thanks to a team of hardworking volunteers. With rides appropriate for toddlers to teenagers, nobody will be bored! Hang on to your hats for the rollercoasters, dunk tanks, carousels, and more. Children especially love the petting zoo, which will include pony rides! Take your chances on a huge selection of carnival games, with prizes of all kinds. No participant will leave empty handed. If you play, you get to select a toy.
The carnival will also feature ambulance tours, giving community members a chance to see up close how the EMTs work inside the ambulances. Enjoy a delicious BBQ complete with hot dogs, hamburgers, French fries, and all the works! And you can snack on popcorn, cotton candy, Italian ices, and more.
Hatzalah's Summer Tips
To an EMT there is no greater feeling than that of saving a life and seeing people who they helped living a full and happy life. Of course, since Hatzalah volunteers would rather see every one safe and healthy, they would like to offer some tips on how to prevent life threatening emergencies.
Put your local Hatzalah phone number by every pool, and make sure to have the address of the pool visible from the street.

Make sure to keep hydrated when enjoying the beautiful weather!

Make sure bike helmets are worn whenever your child is riding their bike, scooter, hoverboard, etc.
One of the best ways to be able to help when someone is in danger, especially during the summer months when we spend more time outside in the heat and around pools, is to get certified in CPR.
The 9th annual Hatzalah carnival is a day to be spent with family and friends, have a great time, and learn about the organization that helps our community so much. People come from all over NJ and NY to experience the day of fun and ahdut. There's never a boring minute at the carnival, with games, rides, food, and more! It's certainly not a day to be missed! Sunday, August 6th, at the JCC in Deal, NJ.
We'll be there!