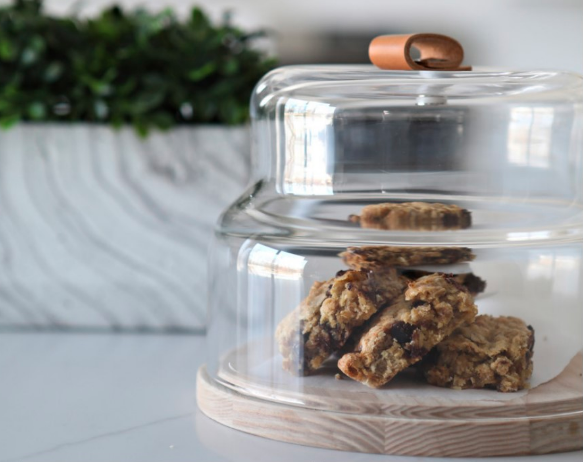 On Between Carpools, our most popular recipes are those in the 9×13 series. What's not to love about dishes that takes minutes to prep and entail no cleanup? These Oatmeal Squares launched our 9×13 series two years ago and these Lotus Blondies are the latest recipe to go viral.
No-Mixer-No-Bowl Oatmeal Squares
2 cups oats
1 cup whole wheat flour
½ cup sugar
½ cup brown sugar
½ teaspoon salt
½ teaspoon baking soda
½ cup chocolate chips
1 tablespoon vanilla sugar or 1 teaspoon vanilla extract
2 eggs
½ cup oil
Preheat oven to 350ºF.
In a bowl, or directly in a greased 9- x 13-inch baking pan, mix dry ingredients first with a fork, then mix in the 2 wet ingredients.
Bake for 25 minutes. Cut into squares while warm. Let cool and separate.
Lotus Blondies
½ cup oil
2 eggs
2 teaspoons vanilla
1 cup Lotus spread
1 ½ cups brown sugar
1 ⅓ cups flour
1 teaspoon baking powder
Preheat oven to 350⁰F. Grease a 9 x 13-inch baking pan.
Begin by adding wet ingredients to your baking pan. It's easier to mix the Lotus spread if you microwave it for a few seconds first.
Add dry ingredients to your baking dish. Mix to combine and spread evenly.
Bake for 25-30 minutes, or until middle isn't jiggly (they will harden as they cool so you don't need to bake until completely firm unless you like them really crispy). Let cool before slicing into bars. These freeze really well.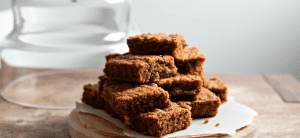 Between Carpools is the lifestyle app/site for the busy Jewish woman.  You'll find home and organizing tips, parenting insights, activities, how-to's and DIYs, and of course, entertaining ideas, recipes, and inspiring reads. The APP is available at the App Store and Google Play. If you have a kosher smartphone, you can visit your local TAG office to have the app downloaded. Here's a taste. Enjoy!
Victoria Dwek, Leah Schapira, Renee Muller, Shaindy Menzer, & Esti Waldman