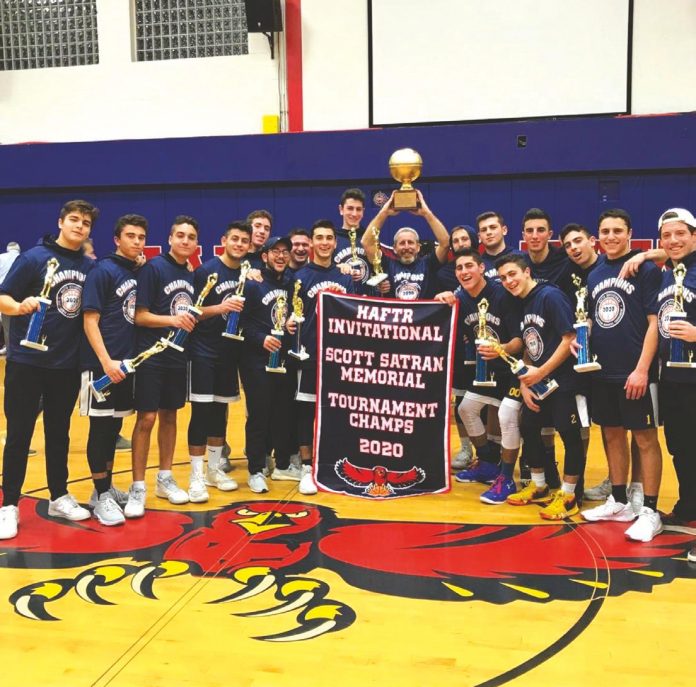 Congratulations to the Satran Tournament Champion Magen David Warriors on capturing this tournament for the second year in a row! Kudos to Coach Ike Dweck and his assistants, Benny Mann, Leo Esses, and Morris Zarif on a job well done.
The MDY Warriors faced the HAFTR Hawks in the finals of the Satran Tournament. The game got off to an extremely slow pace as the Warriors led 9-8 at the end of the first quarter. The Warriors extended the lead in the second quarter and led 24-18 at the half.
Both teams picked up the pace in the second half and the Hawks tied the game during the third quarter. The third quarter ended with the Warriors holding on to a slim 35-33 lead.
The Warriors were led early on in the final quarter by Albert Nsiri. However, Nsiri fouled out with four minutes remaining, with the Warriors holding on to their two point lead. The Warriors hit clutch foul shots down the stretch to seal the victory. The final score was 51-45.
The Warriors were led by Edmond Antebi who had 15 points and 3 rebounds and the Tournament MVP Joe Sultan, who had 13 points and 8 rebounds.
The Warriors are three-time repeating Magen David Pre-Season Tournament Champions, back-to-back Cooper Invitational Champions, and now back-to-back Satran Tournament Champions!
Brooklyn Home Prices Jumped the Highest Over the Last Decade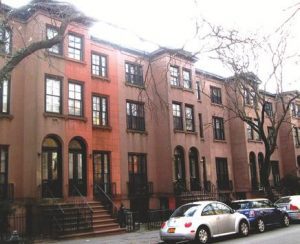 The New York City neighborhood with the largest price increase over the last decade is Cobble Hill, Brooklyn, according to the Property Club, an online real estate portal.
While there are other neighborhoods in the city with more expensive homes, Cobble Hill is a virtual hotbed of real estate activity. Home prices have more than doubled (117 percent) in the area over the past 10 years, appreciating percentage-wise more than swanky neighborhoods like Tribeca and the Upper East Side of Manhattan.
Cobble Hill homes with eye-popping price tags are hitting the listings, like one being advertised by musician Norah Jones for $8 million or a penthouse at River Park for $4.9 million.
Not only has Cobble Hill experienced the largest price increase, but it is notable that Brooklyn includes 19 out of the top 30 neighborhoods in the city with the highest rate of appreciation
Brooklyn Lawmakers Seek to Create Hate Crime Exemption in Bail Reform Law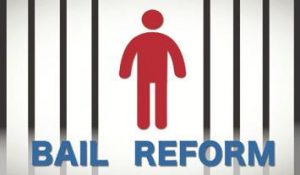 Following a recent spike in anti-Semitic incidents across the city, a pair of Brooklyn lawmakers have moved to amend the state's newly enacted bail reforms by making hate crimes bail-eligible.
The bills – introduced last month in the State Senate and the Assembly by Sen. Andrew Gounardes and Assemblymember Simcha Eichenstein – would amend the current law to allow a judge to set bail for someone who has been accused of committing a hate crime. This would serve as an amendment to the state's brand new bail laws, which went into effect on Jan. 1, 2020. The reforms eliminated cash bail and pretrial detention for those accused of committing a range of misdemeanors and non-violent felonies, including if they were bias motivated.
"This is something that I think should have been included in the original bail negotiations last year but wasn't," Gounardes said. "And, as we've seen over the last couple of weeks and in the data over the last year, incidents of hate crime – not just to the Jewish community but within others as well – have risen. I think that this highlights the need to have some ability to evaluate these cases on a one-by-one basis, especially because hate crimes, which are meant to terrorize an entire group of people, can have a greater impact on public safety."
Eichenstein, whose district encompasses parts of Midwood and Borough Park, a pair of Brooklyn neighborhoods with large Jewish communities, contended that those who commit hate crimes "constitute a category of their own."
"Their crimes are fueled by an inner hateful passion that is often irrational, uncompromising, and unstoppable," he said. "For the sake of the victims and for all New Yorkers, let's safeguard all our communities by including hate crimes in the list of offenses of which a judge has the discretion setting bail."
Assemblyman Simcha Eichenstein Hosts Grant Funding Workshop For Summer Camps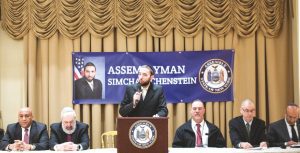 The Securing Communities Against Hate Crimes grant program was founded as an innovative measure by Governor Andrew Cuomo in 2017. In 2019, Assemblyman Simcha Eichenstein's first year in office, he spearheaded a campaign to expand the program to include summer camps as eligible recipients. As a result, summer camps may now be eligible to receive as much as $250,000 in grant funding for security upgrades such as surveillance cameras, perimeter lighting, alarm systems, fencing and barriers, security doors, and other safety measures.
Last month, Assemblyman Eichenstein hosted a workshop for summer camps where experts provided guidance on how to apply for the New York State Securing Communities Against Hate Crimes grant program and acquire the necessary funding to ensure a safer and more secure school and camp environment. Nearly 150 representatives of summer camps and yeshivas attended this informative workshop. They greatly appreciated Assemblyman Eichenstein's bringing together a panel of experts to assist and inform them in our collective pursuit of making our institutions safer.
The workshop program included an abundance of useful and constructive information. Participants included Michael Snow, Director of Jewish Affairs for Governor Andrew Cuomo and Shelley Wharlich, Director of the Grants Program for the NYS Division of Homeland Security. A representative from Grants Gateway discussed the grant prequalification process, and Daren C. Scott, Director of Administration at the Hebrew Free Loan Society offered information on how to obtain a no-interest bridge loan to upgrade security without delay.
"There is nothing more gratifying than seeing the fruits of our labor," said Assemblyman Simcha Eichenstein. "Today, we are being proactive and setting the process in motion so that this funding will be utilized quickly, efficiently, and effectively. The overwhelming response to this workshop indicates that our institutions take safety and security seriously, especially in light of recent events. I will do everything I can to help these institutions protect our children."
Agudath Israel Applauds Efforts to Increase Funding for Nonpublic School Security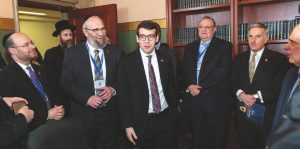 Children's safety is a top priority for any community. In a time when anti-Semitism is on the rise, and after the horrific Jersey City shooting and Monsey knife attack, especially, it has become an even higher priority for Agudath Israel. That is why the Agudath Israel applauds the efforts of Assemblymembers Daniel Rosenthal (D- Kew Gardens Hills) and Stacey Pheffer Amato (D- Far Rockaway), who have called upon the New York State Legislature to increase security funding for nonpublic schools in the upcoming budget.
The current budget allocation for nonpublic school security is $15 million annually. Rosenthal and Pheffer Amato proposed that New York double its allocation to $30 million, to protect children against the dangers caused by rising anti-Semitism.
"I hear daily from individuals, schools, and houses of worship about their security concerns in the wake of these attacks," said Assemblymember Rosenthal. "Anti-Semitism has no place in New York; this funding affirms our commitment to protecting our children."
In a similar vein, Assemblywoman Stacey Pheffer Amato said, "I am hopeful that this funding will be granted so that a measure of peace can be felt by those who may be targeted, and so that we join together to demonstrate our stand against hate."
Agudath Israel has long been involved with efforts to increase security funding for our children, having called, successfully, for the expansion of the NPSE grant to cover a wider range of security needs, and for the original grant allocation of $5 million to be tripled. But this has become an even greater concern now, said Rabbi Yeruchim Silber, Director of New York Government Relations for Agudath Israel. "With the dramatic spike in anti-Semitic incidents, security is foremost on our minds these days. We thank Assemblymembers Rosenthal and Pheffer Amato for taking the lead on this critical issue and we call on their colleagues to join them."