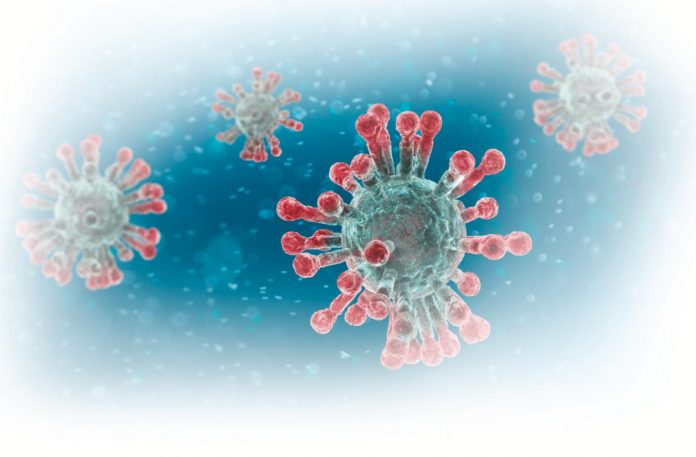 Machla Abramovitz
The 120 newly elected members of the Israeli Knesset had just been sworn into the 23rd Knesset when MK Oded Forer of Avigdor Lieberman's Yisrael Beiteinu Party introduced the first of four extraordinary bills to deny Israeli Prime Minister Benjamin Netanyahu the right to continue serving as prime minister. The bill grants the Knesset the authority to oust an indicted prime minister heading a transitional government by secret ballot. Not to be outdone, Blue and White MKs quickly presented three additional bills.  One bill limits prime ministers to two terms in office.  Another prohibits those facing criminal charges from serving as prime minister.  A third denies the president the right to offer an indicted Knesset member the mandate to form a government.
Scheme to Replace Likud's Speaker
With the Blue and White bloc's 61 Knesset members, as opposed to Likud's 58,  Blue and White has the requisite numbers needed to establish and take control of the Arrangements Committee, which governs parliamentary activities and the formation of a new government, including the appointment of a Speaker of the Knesset.  Blue and White's plan is to replace Likud MK Yuli Edelstein as Speaker with one from their party, and to pass legislation to oust Netanyahu. If the bills pass, Netanyahu would be demoted to MK and he would be forced to resign.
As of the writing of this article on March 21, Edelstein refused to comply with such a vote, placing the Knesset in lockout until Monday, March 23rd in order to allow time for legislators to form a unity government to counter the coronavirus pandemic. At the moment, Likud and Blue and White are at loggerheads:  Edelstein accuses a splinter group within the Blue and White of preventing the establishment of a unity government, while Blue and White leader Benny Gantz accused Likud of misleading the public under the guise of the coronavirus, and tweeted that he had never agreed to such a government. The latest direct poll indicates that if an election were held today, Likud would win 40 seats and Blue and White 30 seats, leaving Gantz to proclaim that he may have no choice but to sit in a national unity government with the Prime Minister.
To sweeten the offer, on March 21, the Prime Minister called for a three-year emergency unity government to get the country through the coronavirus crisis.  He offered to step down as prime minister after the first year and a half after which Benny Gantz would take over for the concluding period. Netanyahu added that if Blue and White continues to try to replace Knesset Speaker Yuli Edelstein in the coming week, the unity government offer will be taken off the negotiating table.
To Form a Coalition Government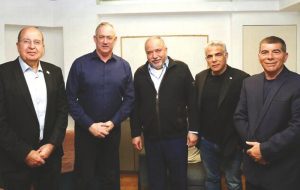 Blue and White's move was made possible once Israeli President Reuven Rivlin gave Gantz the mandate to form a new coalition government.  Even though Gantz's party won fewer seats than did Prime Minister Benjamin Netanyahu's Likud, Netanyahu's religious right-wing bloc was unable to muster the requisite 61 seats necessary to enable him to form a minority government. Likud also won close to 230,000 more votes than in the previous election; its bloc received more than 460,000 votes than did Gantz, an increase of 300,000 votes since September.
However, Israeli electoral law, with the mandate for proportional representation and the necessity of coalitions, is such that Yisrael Beiteinu Chairman Avigdor Liberman's support for the anti-Netanyahu center-left bloc (that includes Labor, Gesher, and Meretz) placed Gantz within reach of that magic number. But that scenario would only be possible with the help of the Arab Joint List, which won 15 seats, two more than they received during the previous election, and the highest number of Knesset seats won to date.
Blue and White may have the numbers, but does it have the political will to ultimately align with anti-Zionists whose stated goal is the elimination of Israel as a Jewish state? Will the quickly evolving political realities within Israel play against the coronavirus scourge? Is it too soon to declare the end of the Netanyahu era?
Benny Gantz and Blue and White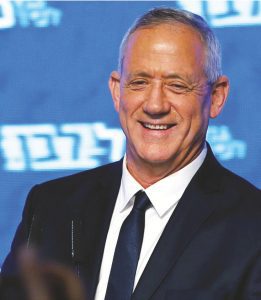 Benny Gantz, a political newcomer, has proven himself to be a critical player on the Israeli electoral landscape. His party's support, though, comes primarily from Tel Aviv. While Blue and White is centrist on security, it leans leftward on domestic issues. Many Blue and White supporters have reservations regarding Israel's recently passed Citizenship Law, and favor a more inclusive society, according to political commentator and Canadian Institute for Jewish Research (CIJR) Fellow Prof. David Bensoussan, professor at École de technologie supérieure. In contrast, Likud voters are more representative of the country as a whole and include many Sephardim who are traditional, distrustful of Arabs, and nationalistic.
"Unlike Likud, Blue and White is not a united by ideology or leadership but is a conglomerate of entities," political analyst Dr. Manfred Gerstenfeld explains. The party consists of Yair Lapid's center-left Yesh Atid, which ate into the traditional Labor vote. A second faction comprises a loose collection of individuals who Gantz chose specifically for the election. A third entity – Telem – consists of four or five MKs under the leadership of former Chief of Staff Moshe "Bogie" Yaalon, who served for a short time as Minister of Defense within the Likud government and stands to the right of Likud on security issues.
"What keeps the three entities together is their dislike of Netanyahu. That may be a strong bond in normal times. Today, with many Israelis worried about Corona and with isolation programs in play, this bond makes less sense.  The latest poll indicates that more people have confidence in Netanyahu as Prime Minister than in Gantz," Dr. Gerstenfeld says.
Avigdor Lieberman and Yisrael Beiteinu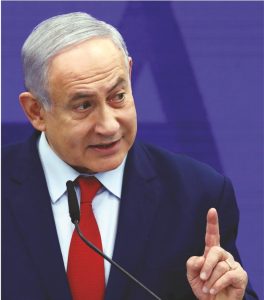 Ideologically, the secular right-wing nationalist Avigdor Liberman marries more easily with Likud than Blue and White.  Dubbed the "kingmaker," Lieberman holds the balance of power in favor of Likud. However, Liberman refuses to back Netanyahu, claiming he is overly aligned with the ultra-Orthodox and religious parties.  Lieberman calls for a union between Likud and Blue and White, with the exclusion of the haredim.
"Liberman has significant issues with the ultra-Orthodox. His 'bare minimum' demands to Gantz for his support include a conscription bill to enlist haredim into the army, the easing of civil marriages, transferring the authority over Shabbat transportation to local authorities, and easing Orthodox conversions. Because many of his Russian constituents are not Jewish enough for the rabbis, the current stringent conversion requirements create a problem for them," says Prof. Bensoussan.
The Arab Joint List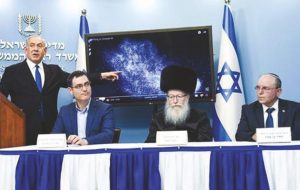 The Arab party's astonishing political rise is one of the unexpected consequences of the electoral paralysis plaguing Israel this past year.  Israeli Arabs comprise 20 percent of the population.  Of the 600,000 votes they received, 20,000 were from leftist Jews who voted for the Joint List rather than Labor.
As did Liberman, the Joint List refused to sell its support cheaply.  Its demands to Gantz include the annulment of the Kaminitz Law and the Nation-State Law.  The 2017 Kaminitz Law thwarts the construction of thousands of illegal Arab dwellings, while the Nation-State Law enshrines Israel as the exclusive nation-state of the Jewish people.  Balad, one of the Joint List's more radical factions, adamantly rejects Israel as an exclusively Jewish state.  One of its MKs, Hanin Zuabi, participated in the 2010 Mavi Marmara flotilla to Gaza. Moreover, Joint List Chairman Ahmad Tibi told the Jerusalem Post that they also demand an end to IDF strikes in Gaza, substantially inhibiting the IDF's ability to protect Israeli citizens.
"If Gantz forms a government with the Joint List, you will theoretically have ministers who do not recognize Israel as a Jewish state. What is at stake is Israel's very identity. If you put aside the Jewishness of the state, you have a country like any other country, and there is no reason for Jews to live in Israel and not elsewhere," Prof. Bensoussan points out.
Gantz acknowledges the fundamental conflicts between the two parties. "The Joint List and I are deeply divided on the diplomatic, national, and security concerns of the State of Israel," he said during his last campaign. "Israel is a Jewish and democratic state, the only one of its kind, which must protect itself from its outside enemies." Still, Blue and White and Yisrael Beitenu's dislike of Netanyahu is so intense that they are presumably willing to overlook the Joint List's anti-Zionism, as well as ignore the will of the majority who voted Likud to oust him from office.
Will the Coronavirus be the Deciding Factor?
What Gantz could not have foreseen was how the coronavirus would affect the political scene in Israel. With the implementing of extraordinary measures, such as closing schools, shutting restaurants and theatres, putting citizens potentially exposed to coronavirus into 14-day quarantine, and curtailing public transportation, Israelis are feeling anxious, and are looking for strong leadership. And Netanyahu has stepped right up and has made himself seem indispensable. He has been on prime time television every day, flanked by government epidemiologists and economic planners, detailing methods of personal hygiene, bragging that Israel is an example to the world, and promising Israelis that they will get through this together. His public ratings are climbing. Although anything can happen, it seems that Netanyahu's political career is not over, yet.