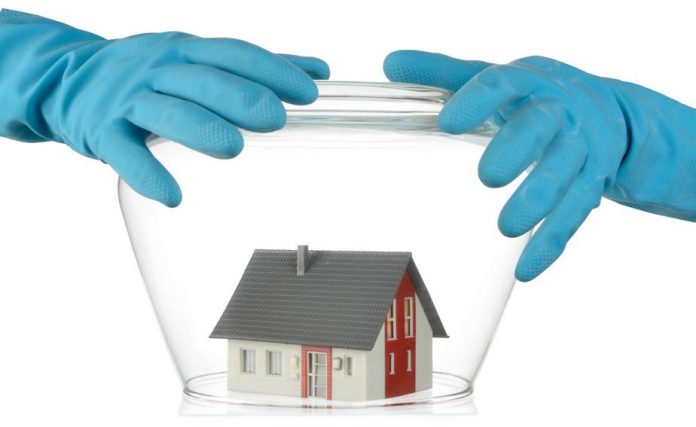 Karen Behfar
The current situation, with COVID-19 and civil unrest, has all of us feeling anxious and unsettled. But in times like these, we need to focus not only on surviving, but also on thriving. I myself have been in real estate for many years, and found myself having to pivot all of a sudden. At the start of the pandemic, in the real estate world it was all about trying to survive and see where the market was at, but the real challenge was  waiting for people's confidence in the market to come back. Right before COVID-19 the interest rates were amazing, and the market was healthy. There was definitely a correction going on over the past year, more so the past three to six months, but that is just what happens when there is a healthy market. There will always be ups and downs.
COVID-19 is a health crisis. Initially, there were different reactions. Some were  waiting for the market to crash in order to get the lowest price. Obviously, that did not pan out. Others faced the uncertainty in the market with their own uncertainty. What we are seeing now is three types of clients.
Ones who need to sell/buy
Ones who want to sell/buy
Ones who want to sell/buy, but it is not the right time now (the market may not be in their favor or they can not get a mortgage due to loss of jobs or financial setbacks).
Let's talk about those who need and want to sell. Yes, there is very much a demand for homes on the market. If a seller is serious, then we are definitely selling.
As we are writing this in early June, buyers are definitely out there looking. Is it the same as before? Absolutely not. Are the buyers looking seriously? Yes. There will always be the "lookers." At this time, mid-COVID-19, (hopefully when you're reading this it will be post-COVID-19) realtors now ask for an updated pre-approval prior to showings, as many banks have tightened their regulations. So, whoever is looking must be a serious buyer. Are potential buyers still looking for better deals? Absolutely.
Definitely we see that homes are moving, and buyers are moving forward. It is a matter of thriving, not only surviving. As of late May, according to the Department of State, agents are not allowed to attend or facilitate showings. There have been many new regulations. Although we are limited in some ways, we are able to focus on other ends of the business, such as reaching out to clients and helping them in other ways. It's all a matter of thinking where your business is  (and this goes for any business) and seeing where you can pivot.
Is Now the Right Time to Refinance?
The news is flooded with reports about the worldwide coronavirus and its impact on the economy. In response to the growing concerns on Wall Street, the FED made the rare move of cutting interest rates by half a point. As a result, many homeowners are now wondering if it could be a good time to refinance their existing mortgages to take advantage of a lower interest rate. First, it is important to understand what the FED cut means to home lending programs. The FED cut represents a short-term interest rate cut, and home loans are based on long ­term rates. The good news, however, is that mortgage rates have been falling steadily since the start of 2020 to the lowest average in over four years, making a refinance look very attractive.
Talking to a lender about your options could save you thousands of dollars. However, there are various factors to take into consideration before determining if refinancing is right for you.  Understanding these options will help you determine if now is the right time to refinance your home loan.
 Is Now the Right Time for YOU to Refinance?
Even with the lower interest rates, it is important to understand what refinancing can mean to your specific situation, so you can make the best decision for you and your family. Below are a few points to consider before refinancing:
What is your current interest rate? Traditionally, lenders suggest refinancing if the new rate is at least 1% lower than your current rate.
How long is the new term? If you have 15 years left on your loan, it may not make sense to refinance into a new 30-year term, even with a lower interest rate.
What are the fees?  Many lenders are offering no-cost refinancing but read the fine print and make sure you analyze all the costs associated with the new loan.