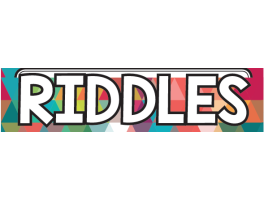 RIDDLE: Bike Repair
SUBMITTED BY: Valerie S.
If four people can repair four bicycles in four hours, how many bicycles can eight people repair in eight hours?
Last Month's Riddle: Stately Anagrams
Can you arrange the letters in the four odd phrases below to reveal the names of U.S. states? Ignore the spaces – they're only there to confuse you!
COOL ROAD
A FRAIL COIN
SAW NOTHING
IN NAVY PLANES
SOLUTION: Colorado, California, Washington, Pennsylvania
Solved by: Ezra Netanel, Yosef G., Shimon Abitbol, Sarah Cohen, Ruthie Matalon, Alex Saka, Viviane Dwek, Joseph Wahba, and Ikey & Belle Gadeh.
JUNIOR RIDDLE: Family Outing
SUBMITTED BY: Hal R.
Two mothers and two daughters went out to eat. Everyone ate one burger, yet only three burgers were eaten in all. How is this possible?
Last Month's Junior Riddle: Wordplay
You know that one comes before two, but where does two come before three, and four come before six?
SOLUTION: In a dictionary!
Solved by: Sara K., Viviane Dwek, Big Mike, and Joseph Wahba.