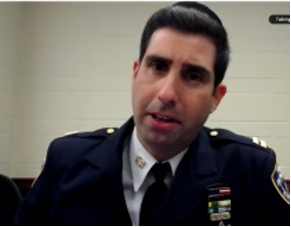 New York City will once again provide extra police presence around shuls during the holidays, police officials said last month at the annual NYPD "Pre-High Holy Days Briefing," where Jewish leaders conveyed support for police during a period of soaring crime and anti-police sentiment.
The briefing has been the largest yearly get-together at One Police Plaza between police brass, rabbis, politicians, activists, and Jewish officials, usually over a bagel brunch. But due to the COVID pandemic, this year a more limited event was held via Zoom.
"It was in many ways a very different city back when this event started," (over 40 years ago) Police Commissioner Dermot Shea said. "But what hasn't changed is our commitment to your safety, and our resolve to make sure you can practice your faith freely and openly. During the High Holy Days, as always, you'll see an increase of professional police presence at synagogues during times of services and events."
An overarching theme of the speeches at the event was the rising wave of crime in New York. Anti-Semitic hate crimes continue to be a matter of concern in the city, despite a sharp decrease from 2019's record-breaking levels.
There are currently no credible threats to the Jewish community in New York, officials stressed. The increased patrols around shuls are an annual event at this period in the Jewish calendar.
Jewish officials who spoke at the briefing said that while other communities are having difficult relations with police, and while many elected officials and other city and community leaders have been critical of police, they particularly wished to express the Jewish community's support for New York's Finest.
 New York City Warns of Coronavirus Spike, Including in Orthodox Communities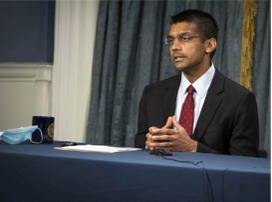 New York City officials are urging continued vigilance in fighting the Coronavirus, as the city has seen a recent increase in COVID-19 cases in several neighborhoods, including some with large Orthodox Jewish communities.
In an email sent to Orthodox media outlets, Health Commissioner Dr. Dave Chokshi wrote, "The neighborhoods that have presented higher proportions of positive COVID-19 tests – when compared to adjacent areas – include the Forest Hills and Far Rockaway sections of Queens as well as the Midwood, Williamsburg, and Borough Park sections of Brooklyn. Moreover, we are receiving what we refer to as 'signals,' in smaller sections of these neighborhoods where there are anomalous spikes in cases."
In a letter to the community late last month, Hatzalah warned of a recent uptick in cases. "While many of the cases appear to be relatively minor, there have been an increase in cases with more severe symptoms as well as hospitalizations and ICU admissions," the organization wrote. "If we aren't extremely strict and careful with following the recommendations of the CDC, State and Local Governments, and other healthcare professionals, we can, chas v'shalom, see a deadly resurgence."
Magen David Yeshivah High School Holds 9/11 Memorial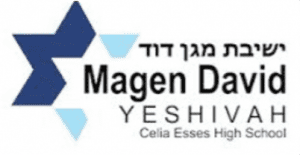 Magen David Yeshivah High School commemorated the anniversary of the destruction of the twin towers on 9/11 with a memorial to Eli Chalouh, a"h (Class of 96), who was killed in the attacks. Students also watched webinars in their classrooms where survivors told their stories. The students had meaningful discussions with their teachers before standing for a moment of silence at 10:28am, the moment the North Tower fell, 19 years ago.