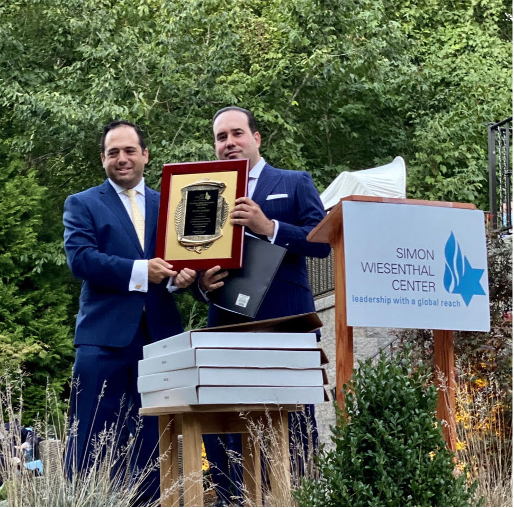 Pnina Souid
Last month, the Eastern Division of the Simon Wiesenthal Center held its fifth annual Heroes of Tolerance Awards Ceremony, established to recognize  leaders in the fight against anti-Semitism and injustice.
Among the four men to receive this prestigious award was our community's own David Heskiel, Police Chaplain and Community Advocate. The other honorees were Mathew Dikovics, Michael Pock, and the Hon. Joseph Lagana.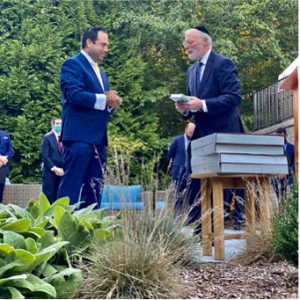 Ordinarily the event is held at Yankee Stadium in conjunction with the New York Yankees. The year, however, due to COVID-19 concerns, the Bousbib family of Englewood graciously accommodated all the participants in their spacious backyard.
The speakers included Michael Cohen, Director of the Eastern Division of the Simon Wiesenthal Center, Rabbi Aaron Kotler, President and Chief Executive Officer of Bais Medresh Gavoha (BMG) Lakewood, and Israel Nitzan, Acting Consul General of Israel.
The evening was also attended by the Mayor of Englewood and the Sheriff of Bergen County, among other notables.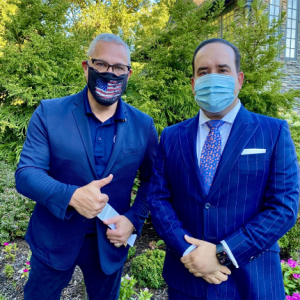 The Heroes of Tolerance Award goes specifically to those who have shown leadership in the fight against religious intolerance and bigotry. This award is designated to commend those who step up to the plate with positive actions despite the exceedingly difficult situation in  the world.
Michael Cohen publicly thanked David Heskiel for his constant support and assistance to the NYPD, the NY State Police, and numerous other law enforcement agencies.
David was commended for the positive actions he took during the COVID-19 crisis. David personally visited numerous police departments. He facilitated the distribution of meals to emergency personnel and helped with the acquisition and distribution of special masks for police officers.
David  quoted Simon Wiesenthal, leaving us all something to think about. "For evil to flourish it requires a few good men to do nothing."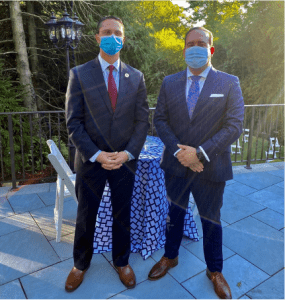 The Heroes of Tolerance Award recipients are a few good men who are doing as much as they can and more.
We are proud of our own David Heskiel, a man who is not taking a back seat, but has  become a leader and facilitator in the fight against social injustice and antisemitism in the midst of the worldwide challenge of COVID-19.