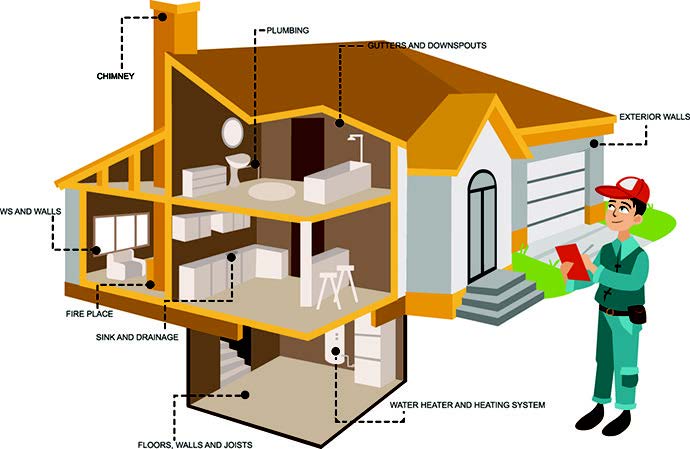 Hiring a home inspector is one of the most important steps you can take when purchasing a new home. A home inspector is a trained professional who evaluates various aspects of a home, including all the nooks and crannies. Their job is to look for any current or potential problems in the home and to make the potential buyer aware of the situation.
In most situations, there will be issues or concerns found during the home inspection process. Some of these issues can be minor, such as a chip in a window, or others can require a lot of time and money, such as a foundation or roof concern. If problems arise, both parties can negotiate to determine who fixes these problems. In most cases, the seller will be responsible to make the repairs if it's a major issue. Asbestos, termites, structure issues, and an active leak are issues that are reasonable to ask for a credit.
However, both parties can agree on a repair process that works best for them. For example, rather than require that all repairs be complete by the closing date, they may agree on a cash credit so the buyer can make the repairs on their own. This allows the buyers to choose the providers they want to complete the work and to ensure the job is done correctly and is not rushed.
Second Home vs. Investment Property
For a second home, one needs more income because it is another piece of debt. You cannot use any rent to offset that debt. If you just bought a primary home, you won't qualify for a second home. But the rates on second homes are better than investment properties. The rates are almost like those for a primary residence, and the down payment can be as little as five percent, versus an investment property, for which you have to put down 20 percent. And mortgage rates are slightly higher. But even if you just qualify for a primary residence,
you can still qualify for an investment property and you can use the rental income to offset the debt.
Which is better? It all depends on your needs and current situation. (But please note that buying a second home or investment property presents more hurdles than buying a primary home.)
Fall Maintenance Time!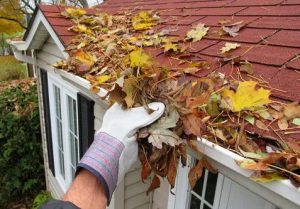 As I'm sure many of you know, fall is the time to make sure your home is all winter ready. This coincides nicely (or not so well, depending on how you look at it) with your kids being home because of COVID-19. Send the kids to work, raking up piles of leaves and putting away the outdoor furniture. Have them pack away the beach toys and deflate the balls, this way you will be able to enjoy them next summer.
But what should you be doing for your home? Make sure your fireplace and/or heater is in working order. It would be horrible if the first cold snap arrives and your heater refuses to turn on. Schedule time to clean and fix gutters. Trust me, you do not want any fallen ice-filled gutters. Hire a roofer to make sure your roof is ready to take on the snow. Have them also fix any siding issues and the chimney. What you do not need is a home that is not insulated against the freezing wind or that drips from the snow. Make sure to schedule these visits as soon as possible, as roofers will be super busy this season.