Despite a massive deficit brought on by the COVID-19 pandemic, New Jersey's recently passed budget handed several funding victories to private schools, especially increases for spending on security and special education.
The budget process was delayed for months as a result of the virus, which both slashed revenue and disrupted normal government functions. There was much talk of a massively scaled-down spending plan to deal with the over-$5 billion revenue gap. Ultimately, Governor Phil Murphy and the legislature opted for a huge borrowing package and a "millionaires tax" to continue funding for most items the state has financed in past years.
In light of the steep hill the state had faced, advocates for the Orthodox community were pleased with the results.
"Given the challenges the state faced, we are exceptionally grateful for the gains we made and that other programs escaped any cuts," said Rabbi Avi Schnall, Agudath Israel of America's New Jersey Director.
The other most notable increase was in the reimbursement available for special-education services – covering supplementary instruction for English language and mathematics – which was increased from $31 million to $33 million. The move is especially significant as it is the first adjustment to the funding in over seven years. In that time, the number of children requiring extra help has grown exponentially, while funding levels remained stagnant, placing increasing limitations on the services that could be provided to needy students.
Rabbi Schnall, who has been heavily involved in efforts to secure the increase for several years, said that while the pandemic left less cash to draw from, it also highlighted the need to offer more support to struggling students.
"In terms of education, COVID hurt these students the most and highlighted the need to do more for vulnerable populations," he said.
Agudath Israel of America Sues Gov. Andrew Cuomo Over New Coronavirus Restrictions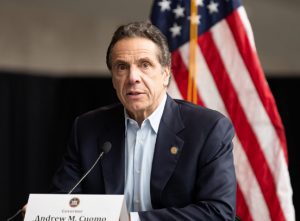 On October 8th, Agudath Israel of America sued New York Governor Andrew Cuomo in federal court for pandemic restrictions on religious gatherings that the group says are discriminatory, coming just ahead of three important holy days.
The lawsuit filed at the U.S. District Court in Brooklyn seeks a restraining order on restrictions Cuomo announced on October 6th, a declaration that Cuomo's order is unconstitutional, and reimbursement for legal costs.
"Forty-eight hours before the onset of these holidays, Defendant Governor Cuomo issued an Executive Order that singles out and discriminates against all houses of worship – and synagogues in particular – by imposing occupancy and gathering restrictions that make it impossible for Orthodox Jews to comply with both their religious obligations and the Order," the lawsuit stated.
The lawsuit notes that New Yorkers must comply with the order beginning no later than Friday, which is when Hoshanah Rabbah falls, and which is followed by Shemini Atzeret and Simchat Torah. The order will be in place for two weeks.
"These holidays each have special prayers and rituals that are incorporated into worship services," the lawsuit states. "Orthodox Jews will gather at their synagogues for collective prayer, Torah readings, remembrances of deceased loved ones, and other rituals."
The group claims the order "will disrupt the religious observance of tens of thousands of Orthodox Jews in New York state, depriving them of their religious worship and holiday observance," the court documents show.
Dov Hikind Says Gov. Cuomo Unfairly Singling Out Jewish Community in COVID Clusters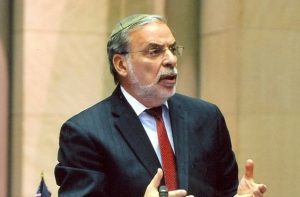 Some Jewish leaders are voicing concern over what they say is Gov. Andrew Cuomo singling out the Orthodox Jewish community in New York's COVID-19 "cluster zones."
Last month, Cuomo announced that the state would cut funding to "red zone" schools and governments that were caught not enforcing or complying with the new restrictions in those areas.
Brooklyn activist and former State Assemblyman Dov Hikind said that he believes the governor's rhetoric around the crackdowns is "causing an outbreak of the virus of anti Semitism."