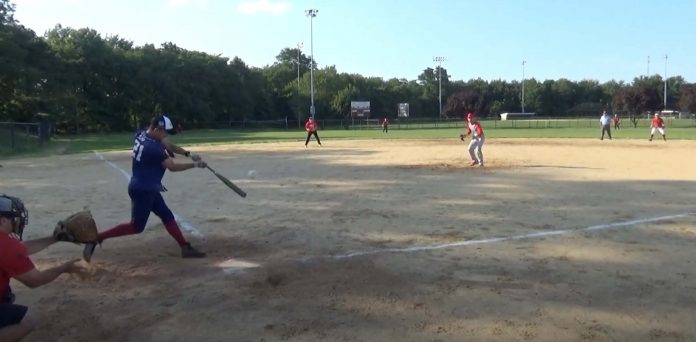 Sam Sutton
2020 was a tough year. It even impacted the Brooklyn softball community. After a successful draft, with lots of hope and excitement in the air, due to Covid-related issues the season never got underway.
2021 is a year of new beginnings. With almost all of the cast of characters back, sprinkled in with 27 rookies, we are slated to have an outstanding season.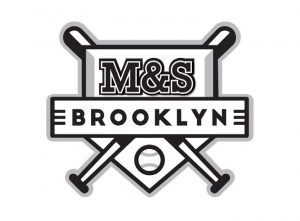 Meet the Captains:
David Tawil, Rubble on the Double – After taking some time off as a captain David Tawil announced his return. Last time DT captained a squad he took his Magic Grits all the way to the promised land and he has his eyes set on repeating that this year. After winning the draft lottery, DT selected perennial all-star and winner Steven J. Gindi with his first overall pick, which is usually a ticket to the World Series.
Dan Braun, Mamba Mentality – In his rookie campaign Dan "Mamba" Braun was nothing short of spectacular, taking home CY Young and World Series MVP honors. Given the opportunity as captain this year, all eyes are on Dan this season, as he drafted iron man Joe Sepharadi along with many of his Ashkenaz brethren. This team is full of unknowns, but something tells me Braun has a few tricks up his sleeve.
Mordy Chrem, The Jokers – Although young in years, Mordy is a calming presence at shortstop and in the locker room. The key to any Chrem team is chemistry, which is exactly what Mordy took care of in this draft. Grabbing Elie Koeningsberg with his top spot and rounding out his team to perfection, this team is nothing to "joke" about.
Ike Chazanoff, Lethal Weapon – Still playing at a high level at 50 years old, Chaz enters the season in his 30th year in the league. Looking to bring back the magic of yesteryear, Chaz revived the name Lethal Weapon. This is a team name that lives in softball lore, where he was a part of a dynasty that won seven championships. With is top two selections, Chaz drafted power hitting pitcher Yaakob Seruya and rising star Marc Barsano. This team is full of leadership and firepower.
Elliot Mann, El Chap – First time captain Elliot Mann, who plays a steady centerfield, put a premium on getting his pitcher and he made several trades both before and during the draft to get "his guys." After trading up and selecting league ace Menachem Diamondstein, Mann took some gambles. Say what you want about Elliot's draft, which has been a talking point since draft day, Elliot had a game plan and executed it. Mann runs a tight ship and will need to put his leadership skills to the test.
Jack R. Bibi, Super Smash Bros – Neophyte captain Jack Bibi is the prototypical player's coach, beloved by all! However, Jack will need to get the most out of his players as it was apparent that he was new to the drafting aspect. This team will go as far as veteran Jacky Schwekey takes them and will need stand out performances from several of his middle round picks. I wouldn't be shocked if this team rallies around each other as they have plenty of bulletin board material to work with.
Yanky Itzkowitz, Ball Busters – Itz was fortuitus in getting the #7 spot in the draft lottery as he was the only first round captain. Having the option to play multiple positions at a high level Itz focused his draft on drafting the best available player with defense versatility. This team will ride on the arm of flame throwing starting pitcher rookie Ray "Pay Day" Sakkal.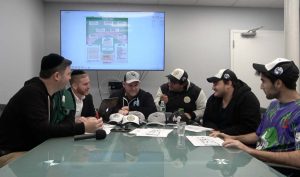 When the dust settled, the MSB media's group of expert panelists broke down each team's draft, which gave insight and perspective as they sat down with each captain for all the league to see. Be sure to check out the league's website for complete coverage of rosters, videos, and much more at www.Sysoftball.com.
Sponsors
MSB is elated to have a group of sponsors that make everything possible.
Community Assistance Fund: This unsung charity of the community is solicited on a confidential basis by league member Jacky Schweky and Rabbi David Maslaton.
Bet Yaakov Orot Sarah: A warm and caring school focused on guiding, nurturing, and helping our community's girls to grow from nursery to college.
Eat N' Run Café: Run by league member Marc Cohen, Eat N' Run is a modern counter-serve café with a diverse menu of kosher pizza, bagels & coffee, plus sushi, paninis, and much more.
American Friends of Ariel University: Ariel University is evolving into a major institution of research and higher education and is taking its place among the ranks of Israel's most honored and respected universities.