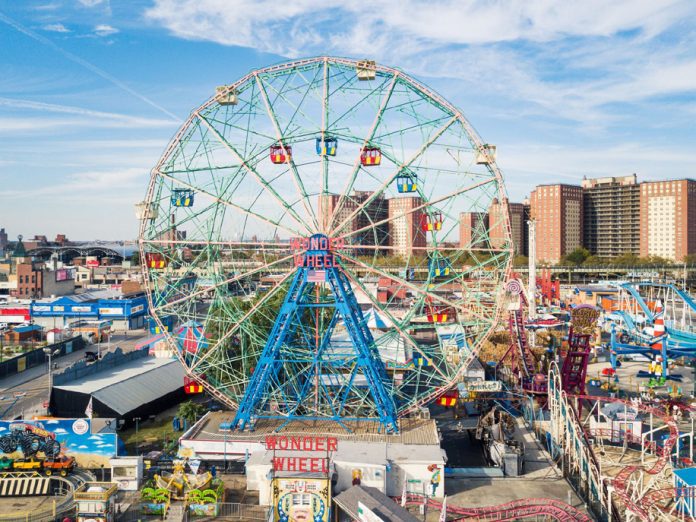 Coney Island's illustrious amusement parks reopened last month after the coronavirus pandemic shuttered them all last year.
The Wonder Wheel, the Cyclone rollercoaster, and other attractions welcomed visitors of all ages. The rides will be open on weekends at first, with reduced capacity and other pandemic precautions.
"After 529 days of closure, it's a very emotional day. We wanted to spread positivity," said Alessandro Zamperla, the president of the company that owns Luna Park – home of the Cyclone – at an opening ceremony.
Deno's Wonder Wheel Amusement Park owner DJ Vourderis stated that "Coney Island has always been a place where people have come to find comfort. To remember what it feels like to smile."
"We need that now more than ever," he added.
Some 100 frontline workers will get the first rides on the Wonder Wheel, which turned 100 last year.
At Luna Park, which includes the 94-year-old Cyclone, six new attractions for youngsters are coming online, according to a note on its website from Zamperla, whose company is called Central Amusement International Inc.
Toll Hikes Take Effect on Bridges in NY and NJ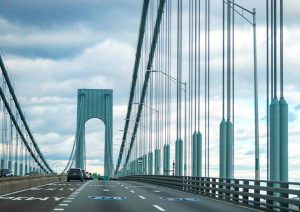 Toll hikes in New York and New Jersey went into effect last month on the Verrazzano-Narrows Bridge and several bridges connecting New Jersey, Pennsylvania, and Delaware.
The Delaware River Joint Toll Commission voted to approve toll increases to offset the decline in drivers due to the coronavirus pandemic.
Cash-paying travelers will see prices go from $1 to $3, while E-ZPass holders will have to pay $1.25.
The affected bridges are: Route 1 (Trenton-Morrisville), I-80 (Delaware Water Gap), Route 206 (Milford-Montague), Route 22 (Easton-Phillipsburg), Route 202 (New Hope-Lambertville), and Routes 611, 46, 94 (Portland-Columbia).
Another hike will go into effect in January 2024.
A toll increase will be implemented on the Verrazzano-Narrows Bridge and several MTA-overseen bridges and tunnels. The toll will increase from $6.12 to $6.55, which is expected to bring more than $20 million in additional revenue to the perpetually cash-strapped MTA.
Additionally, E-ZPass owners who do not properly affix their E-ZPass will have to pay more, in a move intended to encourage drivers to maintain their E-ZPass properly.
Met Council Celebrates $50 Million Farmers to Food Pantries Program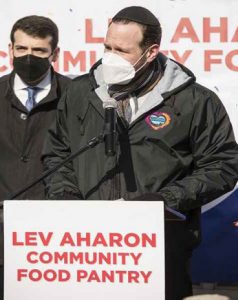 In Albany, as the state budget is being finalized, Met Council is celebrating successfully securing an additional $50 million for the Nourish New York Initiative, a vital tool in the fight against food insecurity and an important lifeline for the state's local farmers. After initially being slated to only receive $25 million in initial budget proposals, Nourish NY received $50 million in the budget's final form thanks to a coalition of legislators.
Nourish New York is an emergency food program that was created last year thanks to early pandemic advocacy by Met Council on Jewish Poverty. Since the start of the pandemic Met Council had distributed over 15 million pounds of free food to more than 305,000 New Yorkers in need and has assisted over 380 food pantries.
"We at Met Council work tirelessly to provide for the ever-increasing number of New Yorkers living in food insecurity because of Covid, but we cannot do it alone. Thanks to our friends in Albany and allies across the state, this Farmers to Food Pantries Program will go a long way to helping struggling farmers and hungry New Yorkers," said David G. Greenfield, CEO of Met Council. "We were proud to lead public policy efforts to combat food insecurity and use our voice to ensure Nourish NY received the full $50 million it needs in 2021 to be as effective and wide-reaching as possible. The $100 million allocated since the program's inception last spring has and will continue to be immensely helpful to millions of New Yorkers."