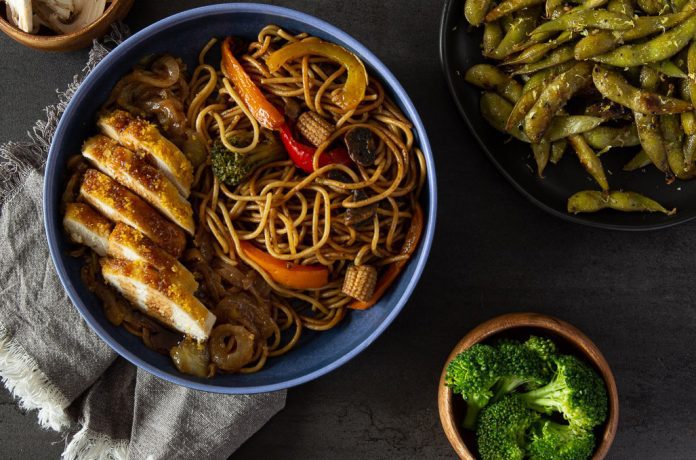 Hi! I'm Susan Zayat. You may know me from my insta page @Hungrymom. I started that page to share my recipes and my love for cooking. I have loved all kinds of cooking since I was a kid. Now nothing makes me happier than preparing food for my family and friends. I enjoy making a variety of dishes and presenting them in an interesting way, which enhances the enjoyment of any meal. I'm so excited to be sharing my recipes with you. We'll do a different series every few months. We're starting with dinner, because you can never have enough ideas to choose from for dinner.
I hope you enjoy!
Chicken with Onions
1 package of chicken cutlets
Corn flake crumbs
½ cup oil, divided
2 onions
Teriyaki sauce
Honey
1. Rinse the chicken cutlets in cool water then pat them dry with paper towels.
2. Prepare two plates (disposables are fine) one with ¼ cup oil, the second with about a cup of corn flake crumbs. Dip cutlets in oil and then in cornflake crumbs.
3. Put the cutlets on a tray sprayed with Pam (or your favorite neutral oil) and bake for 20 minutes at 350 degrees Fahrenheit.
4. Slice 2 onions very thin. Sauté them in ¼ cup of oil until they become translucent.
5. Once translucent, add 2 tbsp. teriyaki sauce and 1 tbsp honey. Sauté onions for another 10 minutes until they become caramelized.
6. Put the sautéed onions on the bottom of a baking dish.
7. Slice the cooked chicken and lay the slices on top of the onions. Make a mixture of 2 tbsp teriyaki sauce and 1 tbsp honey. Mix well and drizzle on top of the chicken.
8. Bake uncovered for another 10 minutes at 350 degrees Fahrenheit.
Vegetable Lo Mein:
1 box of spaghetti
2 tbsp oil
Red, yellow, and orange peppers, sliced
1 can of baby corn cut up into chunks
1 box of mushrooms, sliced
Handful of frozen broccoli
1 tsp salt
Garlic powder
Onion powder
Paprika
Mikee's garlic stir fry and rib sauce
Low sodium soy sauce
This is my favorite way to make lo mein. This version is vegetarian, but you can add in cooked chicken or beef or serve the noodles plain with sliced steak on top.
1. Boil spaghetti according to package directions, drain, and set aside.
2. Add 2 tbsp oil to a skillet.
3. Sauté: sliced peppers, sliced mushrooms, and baby corn. Season with 1 tbsp salt, 3/4 tsp paprika, 1/2 tsp garlic powder, and a few shakes of onion powder.
4. Add In frozen broccoli and sauté for another 5-7 minutes.
5. Once the vegetables are sautéed add them to the cooked spaghetti.
6. Add in ¼ cup Mikee's garlic stir fry and rib sauce and ¼ cup low sodium soy sauce.
7. Mix all together and adjust seasonings to taste.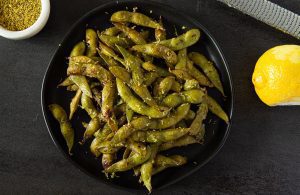 Lemon Edamame
Shelled edamame beans
Oil
Lemon pepper
Lemon juice
Lemon zest from one lemon
I had edamame beans when we were away on vacation and knew right away, I needed to replicate that recipe. I love anything with lemon! These are now the only way my kids will eat edamame beans. Just seasoned with salt won't do it for them anymore.
1. Boil the edamame beans in a pot of water for approximately 15-20 minutes.
2. Drain them well. Add them to a skillet with 2 tbsp of oil.
3. Mix them up to get them nice and toasty.
4. After 5 minutes add in 1/3 cup lemon juice, zest of a lemon, and a nice amount of lemon pepper, depending on how peppery your family likes it.
5. Mix thoroughly. Return pot to the stove for another 10 minutes tossing the edamame every few minutes to get that nice char on most of them.
Photo styled and photographed by Sarah Husney. Sarah Husney is a food photographer servicing NY & NJ. She has clients from the food businesses in the community upgrading their photos for Instagram and websites. Contact info: 917 626 2991 / @sarahhusney_foodphoto.