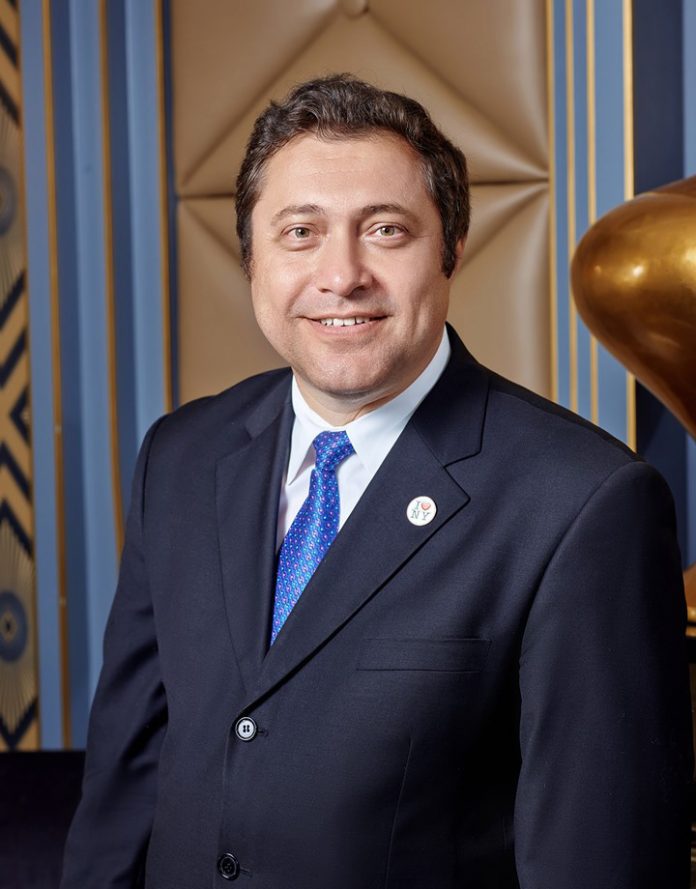 By Ari Kagan
Our communities are hurting. Our families have lost loved ones, many businesses are on the brink of bankruptcy, seniors and people with underlying health conditions are still trying to receive a vaccine close to their homes. High unemployment and unsafe streets have created a sense of hopelessness and cynicism over the ability of our state and city authorities to successfully guide us out of this crisis.
I am running for City Council to represent the great communities of Southern Brooklyn because I am convinced that public service starts with a sincere desire to help people.
My family and I immigrated to the United States from Belarus in 1993. The very next day after our arrival, I showed up at the JCH of Bensonhurst and asked to volunteer. For the last 28 years, I volunteered as Vice President of the Holocaust Memorial Committee, served as a board member of the Association of East European Jewry, Bensonhurst Business Club, and other important non-profits.
With the help of my mother-in-law, my wife and I have raised two beautiful children in Southern Brooklyn. I graduated Baruch College, City University of New York, with a bachelor's in Business Administration and I have worked for over 20 years as a journalist for Russian language TV, radio, and newspapers. I also served as a community liaison for a U.S. Congressman and later for two City Comptrollers, representing them in Southern Brooklyn and helping local communities overcome the terrible consequences of Super Storm Sandy.
Since January 2020, I have been working as District Director of Operations for Councilman Mark Treyger. At the height of the COVID-19 pandemic, I hosted multiple food and mask distributions across Southern Brooklyn, helped hundreds of people who lost their jobs to obtain their unemployment benefits, and coordinated private donations of food and PPE to Coney Island Hospital. I also supported small business owners by bringing them masks and bottles of hand sanitizer, promoting them on social media, and helping to connect them with Small Business Services.
In 2012, I was honored to be elected to the volunteer position of Democratic District Leader in the 45th Assembly District. Together with my partners, I founded Bay Democrats, which quickly became a strong voice for local communities. Our club hosted annual Jewish Community Leadership Award ceremonies and Holocaust memorial events. We condemned BDS and the surge of anti-Semitic incidents in New York.
As District Leader representing a large segment of the Sephardic Community, I supported the important work of many local not-for-profit organizations. As your Councilman, I will fight to ensure that Sephardic Community Center, Sephardic Bikur Holim, Reach for the Stars, Harmony, The Morris I. Franco Cancer Center, and the Kings Highway Beautification Association are fully funded to meet the needs of the Community. Also, I believe that it is important for us to fight in City Council and in the state legislature to provide financial relief to yeshiva families. I will always support and protect our yeshivas.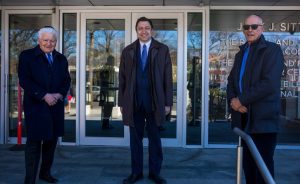 In 2018, I endorsed the election of a highly qualified jurist, Gina Levy Abadi, to the Brooklyn Civil Court, and I am supporting her candidacy this year for her appointment as a Kings County Supreme Court Justice. Together with my friends, I hosted Israel solidarity rallies and have always stood up against hate and anti-Semitism.
Over the years, I have continuously supported our brave police officers and I categorically oppose the "Defund NYPD" movement. Fighting for public safety would be my priority in the City Council. I strongly oppose the construction of a new "motel" at Coney Island Avenue and Avenue T that might be easily converted into a homeless shelter. I will strongly oppose any property tax or water rate increases for homeowners. Homeowners should not be overlooked during the post-pandemic recovery. I will push the Department of Parks to commence the long overdue renovation of the McDonald Park ASAP.
It would be my honor to receive your support and your vote on Tuesday June 22, during the Democratic primary for City Council. Together we will overcome this terrible pandemic and its after affects – it is personal to me. I will never abandon our fabulous Community and will serve you with dignity and perseverance.
Ari Kagan is a candidate for City Council in the 47th District (Coney Island, Gravesend, and Bensonhurst) and Democratic District Leader in the 45th Assembly District.