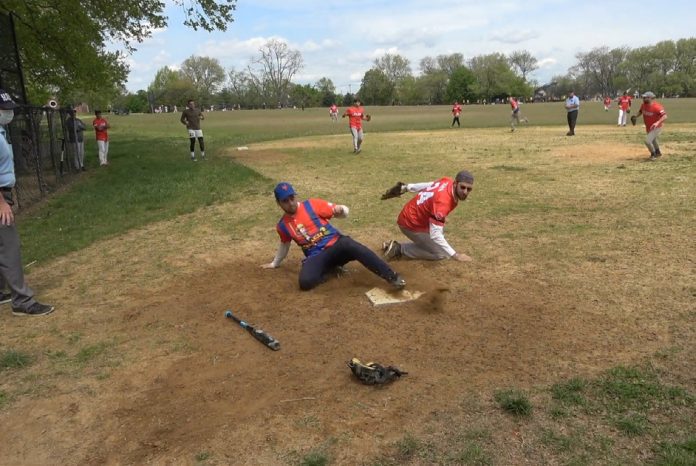 Sam J Sutton, MSB Commissioner
The MSB season is in full swing. As I write this article, the top two teams are The Ball Busters at 5-1 and Lethal Weapon at 4-2.
The Ball Busters are captained by Yanky Itzkowitz and at the halfway point of the season seem to be the odds-on favorite. On the mound, rookie Ray "Pay Day" Sakkal is having his way with opposing lineups, and this team is getting contributions from everybody. Aaron Levy, for one, is having himself an MVP type season as he is leading the league in just about every category.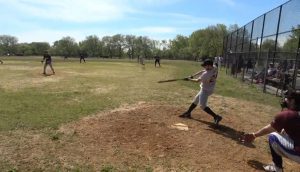 Just one game behind in the standings, Lethal Weapon is doing exactly what we expected going into the season. Captained by Ike Chazzanoff, this team is fundamentally sound and explosive at the plate. With power bats like Yaakov Seruya and Marc Barsano, this team has the ingredients to be a championship team.
Standing alone in 3rd place at 3-3 are the Jokers. Mordy Chrem has his team playing hard week in week out but they have yet to click on all cylinders. This team's success rests on the arm of Mark Cohen. If he is dialed in there is no tougher pitcher to face.
In 4th place at 2-2, we have Rubble on the Double captained by David "DT" Tawil. With an early season bye, it's tough to gauge what this team is capable of, but any team featuring perennial All-Star Steven J. Gindi is usually right in the thick of things come post-season time.
At 2-4, The Super Smash Bros. currently hold the final playoff spot with the 5 seed. Captained by Jack Bibi and budding star Joey "JoeB" Betesh, this rag tag bunch seems to grind out games. There is definitely a storyline to keep our eyes on. Ageless wonder Jackie Shwecky has continued to keep hitters off balance and the team members rally behind each other.
To round out the standings we have Mamba Mentality and El Chapo at 1-3 respectively. These two teams also had their bye weeks, so they have yet to get into a rhythm, but have a full schedule ahead of them to get things on track.
Mamba Mentality, which is captained by Dan Braun who is the reigning world series MVP, drafted quite a few of his fellow 5 Towns rookies and has one of the league's best players in Joe Sefaradi manning CF. It wouldn't shock anybody if this team gets hot and makes some noise come post-season time.
El Chapo, which is an Elliot Mann organization, has ace Menachem Diamondstein on the mound and on paper has a very deep lineup. Again, it's too early to tell, but thus far this team has yet to impress.
Stay up to date with all league news on our website www.SYSoftball.com and on Instagram @MSB_Softball.
Stay tuned for the next league update in next month's Community Magazine.
MSB Sponsors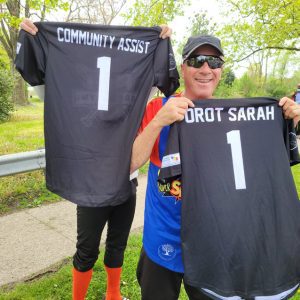 MSB would like to thank our sponsors who allow this league to be what it is.
Jackie Shwecky of the Super Smash Bros. represents both the Community Assistance Fund and Orot Sarah.
The Community Assistance Fund is an unsung charity of our community and their support is personally solicited by Rabbi David Maslaton and Jackie.
Bet Yaakov Orot Sarah is a warm and caring school focused on growing, guiding, and nurturing our community's girls from nursery to college.
Eat N Run Café – Mark Cohen of the Jokers represents Eat N Run Café. Eat N Run has become a go-to kosher eatery. A modern counter-serve café with a diverse menu, it is located on 2574 Coney Island Ave. in Brooklyn.
American Friends of Ariel University – AFAU supports Israel's newest university, which is evolving into a major institution of research and higher education and is taking its place among the ranks of Israel's most honored and respected universities.