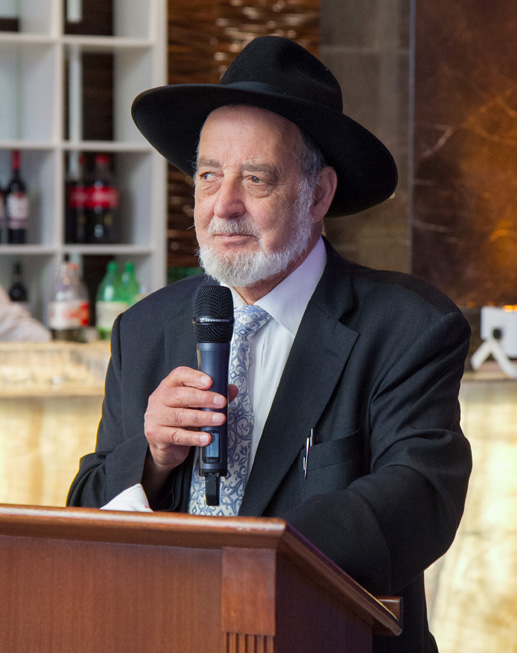 Thank you for such a heartfelt tribute to Rabbi Lankry, zt"l (On Call for the Community – The Life and Legacy of Rabbi Shlomo Lankry). Rabbi Lankry was such a "giant" of a man who will be sorely missed by so many in the community. May Hashem comfort his family and may his neshamah have a smooth aliyah.
Morris T.
———————————————-
Few words can adequately explain my sense of grief upon reading about the passing of Rabbi Shlomo Lankry, zt"l. My family and I are devastated at our community's tremendous loss. Of course, Rabbi Lankry would probably tell us to go on and that he was no longer needed here… but we all feel like a flock without a shepherd. I will always cherish his reassuring smile and words of wisdom and encouragement. He will forever remain etched in my heart and in my memory. I feel extremely fortunate for the privilege of having known him for so many years. Baruch Dayan HaEmet.
Alan B.
Back to School
Last month's article about preparing our kids for the new school year (Back to School, Back to Normal) offered some great advice. I would like to share a tip that always worked for me when I had young children attending school. Have a snack or a meal ready for your child and eat with him. Bonds are formed over food. This is your child's chance to tell you about his day and for you to listen and mirror. By repeating your child's words to him, you let him know you're really listening: this shows him that what he experiences and feels is important to you.
Claire A.
Ask Jido
Jido offered sage advice to the person who is constantly concerned about what other people think of him. One thing I learned so long ago, is that people are just as concerned, if not more so, about what you think of them, not just what they think of you. Take a moment to consider that people generally want you to succeed, are usually more concerned about how they themselves might be judged, and are just as afraid – if not more so – as you are. If you do this you never have to be afraid again. EVERYBODY is afraid of being judged negatively and, if they are acting judgmental towards you, it's usually to deflect attention away from themselves and their self-perceived inadequacies. Be who you want to be, NOT what others want to see.
Susan M.
Online Courses
Last issue's column about virtual university courses was quite interesting. However, one must make sure that the classes being taken are accredited. Many online educational facilities are not accredited, which means that your degree and qualifications may not be recognized or taken seriously by professionals such as potential employers. This also means that your credits may not be transferable to another university if you choose to pursue your education at another college. This can become a costly mistake if you have chosen your university incorrectly, both in terms of time and money.
Alex L.
New Recipe Column
I love the new recipe column by Susan Zayat (@HungryMom's Food Diary)! My family and I especially enjoyed the Pastrami Stuffed Burger recipe. It was a huge hit – especially with my kids. Keep the tasty recipes coming, please!
Doreen K.