Last month, over 400 students, alumni, and parents of Magen David Yeshivah Elementary and High School assembled for the MDY Night of Learning and Unity in memory of Elliot Torkieh, a"h. This event, graciously hosted by Marshall and Jeannie Mizrahi provided the opportunity for reflection and growth while listening to the inspiring words of our dedicated and caring rabbis and teachers. The night began with opening remarks from Rosh Yeshivah Rabbi Harold Sutton, followed by the touching words of Elliot's brother, Solly, who spoke eloquently about his brother and the inspiration Elliot had on his life.
Next, everyone attended their sessions led by administrators and teachers of both the elementary and high school. Rabbi Ezra Cohen-Saban, principal of Magen David Yeshivah Elementary School, gave a class to parents while alumni, 7th and 8th graders, and high school students learned with Rabbi Isaac Tawil, Director of Student Life of MDYHS, Mrs. Esther Tokayer, Associate Principal of MDYHS, Rabbi Nathan Zaboulani, Mrs. Sally Mishanieh, Director of Student Services, and Rabbi Joey Mizrahi, Religious Advisor and Educational Leader for Judaic Studies Grades 6-8.
The sense of unity was palpable as people lingered after the classes to spend more time enjoying each other's company. Everyone felt the special connection they have with each other as members of the Magen David Yeshivah community. Magen David Yeshivah Elementary and High School is undoubtedly one united family.
Judge Gina Levy Abadi Nominated for NY Supreme Court Justice Seat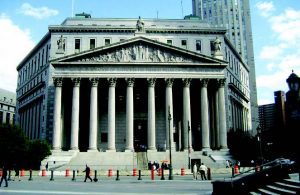 Last month, Councilman Mark Treyger and Brooklyn Democratic Party Chair and Assemblywoman Rodneyse Bichotte Hermelyn struck victory with their endorsed candidate Judge Gina Levy Abadi as she was elected as a Democratic nominee for NY Supreme Court Judge.
Judge Abadi is the first Orthodox Sephardic Jewish female to seek a seat in the NY Supreme Court.
Treyger and Bichotte helped secure Judge Levy Abadi's nomination by assembling broad coalitions together in a tight race, with the support of the Jewish community including the Sephardic Federation Community, and many Jewish leaders in Borough Park and Flatbush.
"My district and I are so grateful to Brooklyn Democratic Party Chair Rodneyse Bichotte and to all of my colleagues for their support to advance Judge Gina Levy Abadi as the Democratic nominee for New York Supreme Court," said Councilman Mark Treyger. "Judge Levy Abadi has devoted her career to public service as well as charitable work in Southern Brooklyn. Her service on the bench has been impeccable and she earned this victory every step of the way."
"Justice Abadi is a proud Orthodox Sephardic Jewish woman whose parents came to the U.S. to practice their faith openly. She has never forgotten her humble roots, and relentlessly fights for unbiased justice," added Rodneyse Bichotte Hermelyn.
Urgent Public Service Announcement from Chaveirim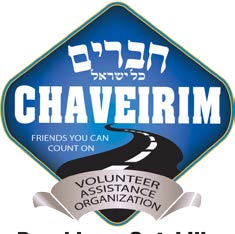 The following important public announcement was sent by Chaveirim United:
Twenty years ago, an unlikely dream became an undeniable reality. Through tireless collective efforts, constant siyatta dishmaya, and the absolute support of our respective communities, Chaveirim morphed into the established network that you are familiar with today.
Chaveirim was founded with nothing but hopeful idealism, loving-kindness, and a sincere drive for hesed. We persevered, we rallied, and we built this organization from the ground up.
The name Chaveirim has earned respect and distinction backed up by two decades of honesty, competence, and dependability. The standard of training and equipment that our members receive are second to none.
For this reason, we feel it important to inform the public of a potential misrepresentation. A WhatsApp group of individuals who call themselves "Chavivim" has unfortunately been causing some deliberate confusion and unease to you, the caller, in recent months.
Because they seem to be doing exactly the kind of work that we do, we want to make it clear that we are in no way affiliated or responsible for any damage, mishaps, or activities by this group, which is comprised mostly of rejected applicants of various local Chaveirim chapters.
We want to thank our communities for their continued support, trust, and contributions. As always, Chaveirim strives to continue maintaining the level of professionalism and propriety that has come to be expected of us.