Take a look at these cool new gadgets, perfect for Hanukah gifts for family members and friends on your list.
Nanoleaf Canvas Light Panels Kit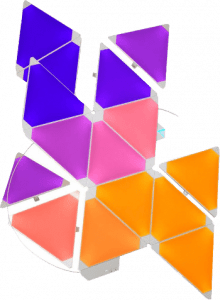 These light panels are controlled via an app to display any color you like. By attaching them to the wall in a unique configuration, they can make some beautiful, high-tech art. This is mood lighting for the future at its best.
Ember Temperature Control Smart Mug 2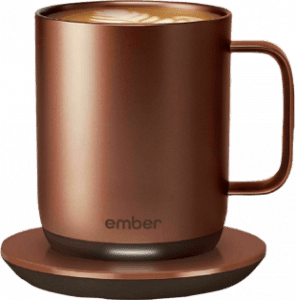 Coffee tastes better hot, and this smart mug will keep it that way for up to an hour and a half per charge. The intuitive Ember app allows a coffee drinker to tinker with the heat setting to best suit their preference, and alter settings for espresso, tea, and more.
Oura Ring Health Tracker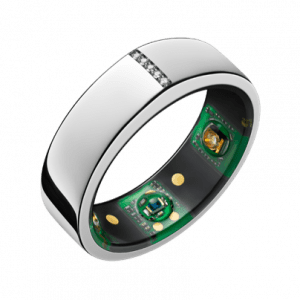 One of the smartest health wearables – and that's saying something – to be released in recent years. This ring accurately tracks heart rate, sleep cycles, and activity, then provides insight and guidance based on what it tracks. Considering how discreet it is, that's quite a feat of engineering.
DJI Mini 2 Drone
They can crouch and stretch and lean all they want. They still won't be able to get the shot or capture the video from 4,000 meters in the air. The Mini 2 features 4x zoom, panoramic views, and an app to quickly save and transfer footage, among other features.
RadMission Electric Metro Bike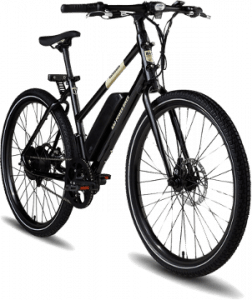 The RadMission adeptly bridges the gap between lightweight city bike and bulky E-bike. It can skirt cars and pedestrians with ease, but also give its rider a battery-powered boost when their energy is lagging.
Makeblock mBot Robot Kit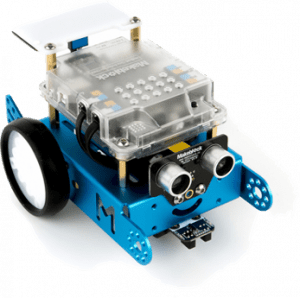 Teach kids the joys of artificial intelligence early on. The mBot is a programmable playmate that makes use of S.T.E.M. coding skills to function and move.
Thermoworks Classic Thermapen
This thermometer, designed for professional kitchens, takes incredibly accurate readings in two seconds. Anyone serious about cooking meat can use it to achieve grilling perfection.
Orbit Plus Turntable
U-Turn's turntables not only look beautifully modern, but they pack audio tech that makes you really stop and listen. The Orbit Plus will impress the most intense of audiophiles and will impress the vinyl acolyte on your list, too.