Rabbi David Eliach, longtime educator of Jewish children in Israel and New York, passed away on Thursday evening, 25 Tishrei/September 30. He was 99 years old.
Rabbi Eliach, whose family lived in Jerusalem for seven generations, originally learned in Hevron Yeshiva. During that time, he was a havrutah of several people who later were known as Torah sages. In addition, soon after the arrival of the relatively unknown Chazon Ish, zt"l, in Eretz Yisrael from Vilna, Rabbi Eliach merited to spend time with him in a ramshackle shanty in the newly formed city of Bnei Brak. He compiled his memories of those days in Mandate Palestine in a book titled Ha'avar Shelo Avar.
In 1943, while preparing to study for a career in law, Rabbi Eliach was asked to teach 70 of the 800 "Yaldei Teheran," some young, orphaned children who were brought to what was then Palestine. Although the job was meant to last only a few weeks, Rabbi Eliach decided that these children needed guidance, and thus he began his long, storied career in teaching.
In 1953, Rabbi Eliach came to the United States to take a teaching position at the Yeshivah of Flatbush, and shortly thereafter was named Assistant Principal of Judaic Studies. In 1967, he became Principal of the Yeshivah of Flatbush High School and served as Dean of its elementary and high schools. Rabbi Eliach was Adjunct Assistant Professor in the Azrieli Graduate Institute of Jewish Education and Administration at Yeshiva University.
In 1987, Yeshiva University conferred an honorary degree of Doctor of Pedagogy upon Rabbi Eliach, the first educator to receive that honor. In 1992, he was honored with the prestigious Covenant Award. Rabbi Eliach stepped down as principal of the high school in 1997 and served as principal emeritus. He continued to come to the elementary school and high school each week to mentor teachers up until the pandemic began. He officially retired from the Yeshivah of Flatbush this past June. Yihyeh zichro baruch.
Governor Hochul Announces Nearly $25 Million Available to Strengthen Security at Nonprofit Organizations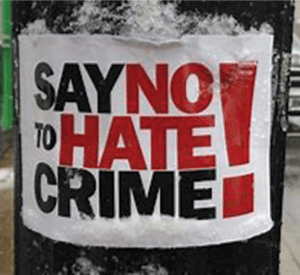 Last month, NY Governor Kathy Hochul visited the Museum of Jewish Heritage in Battery Park City and announced the availability of an additional $25 million to help nonprofit organizations. The funds will be used to improve the security of their facilities to better protect those at risk of hate crimes or attacks because of their ideology, beliefs, or mission.
"By their very nature, hate crimes strike at the heart of our democratic values and threaten to undermine the very tenets of our society," Governor Hochul said. "By helping these nonprofit organizations protect themselves against these cowardly acts of violence, we continue to make public safety a top priority. Bigotry and hate have no place in our state, and we will do everything in our power to protect vulnerable people from those who would lash out against them due to their ideology, beliefs, or mission."
Maimonides Celebrates Grand Opening of Maimonides Doctors Multispecialty Pavilion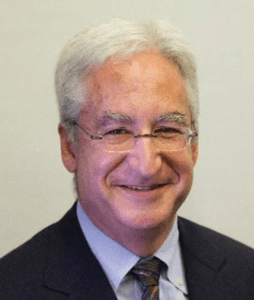 Last month, Maimonides Medical Center celebrated the grand opening of the new Maimonides Doctors Multispecialty Pavilion, Brooklyn's newest destination for outstanding healthcare.
The state-of-the-art facility located on Ninth Avenue between 48th and 49th Streets, is home to more than 130 world-class physicians and 35 specialty and primary care practices, including: adult medicine specialties; pediatrics specialties; surgical specialties; women's health and OB/GYN services; primary care; Ear, Nose and Throat (ENT) services; and the Maimonides Neurosciences and Heart & Vascular Institutes.
"This new addition to our campus is a significant milestone in our ongoing transformation to better meet the needs of our community," noted Kenneth D. Gibbs, Maimonides President and CEO. "Maimonides Doctors Pavilion reflects Maimonides' commitment to making patients' experience exceptional – delivering the world-class care Maimonides is renowned for and providing easy access in a single location with modern spaces, parking, and the ability to get the ancillary services they need without leaving the building."