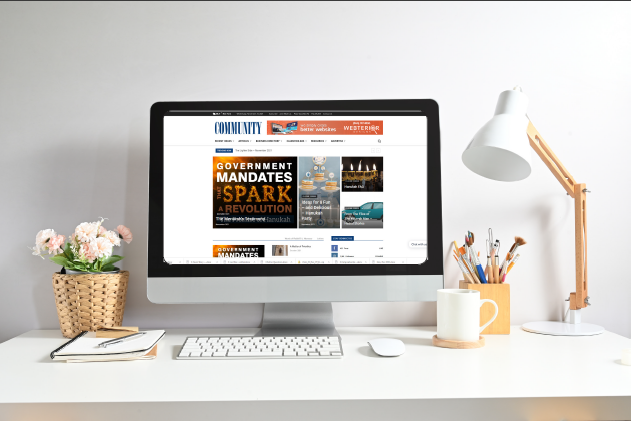 Community is thrilled to launch its new-and-improved website, redesigned by the outstanding team of Webterior Design
It was 2001 when the first issue of Community appeared. Throughout the next two decades, the magazine has faithfully strived to fulfill its goal of providing monthly content which is informative, relevant, well-researched, and in accordance with Jewish faith, Torah values, and Sephardic tradition. We have always endeavored to maintain high professional standards and to promote unity and mutual respect among the various subgroups within our increasingly diverse community.
We take great pride in being, by far, the most widely circulated Sephardic monthly magazine in the world. But with this achievement comes great responsibility, requiring that we continually work to accommodate the rapidly changing mechanisms through which information is presented in the modern age.
This sense of responsibility has led us to redesign the magazine's website for the benefit of our readers who access our content digitally. The new improvements will make it easier for readers to view our archive, business directory, classified ads, "mabrouk" announcements, and online "flipbook" for convenient reading. The enhanced digital environment will also allow readers to easily search for relevant information about our community's institutions and events.
The state-of-the-art design was produced by the professional team of Webterior Designs, which conducted a detailed analysis of the site's needs and objectives and then got to work creating for our readers the perfect user-friendly and visually attractive virtual magazine.
As anyone in the press industry knows, it is critical for websites to be optimized and to provide the best possible interface in order to attract and keep users, thereby assuring advertisers that they are receiving considerable exposure to a large number of potential customers.
We at Community express our gratitude and appreciation to Webterior Designs and their creative team for their expertise and dedicated work, helping us develop a detailed strategy for maintaining a dynamic online presence. It is our delight and our duty to recommend Webterior Designs for any institution or business looking to set up or upgrade their website to gain maximum exposure and provide users with the best online experience.
Webterior Designs can be reached at hello@webteriordesigns.com.