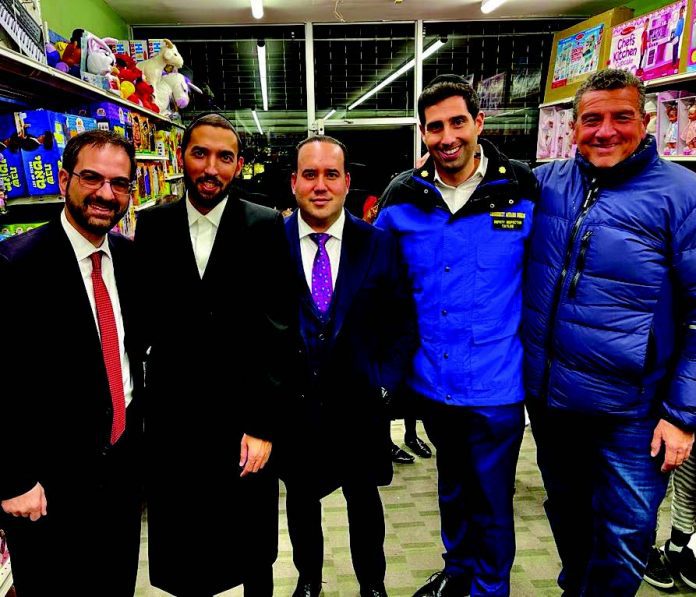 The incredible organization C.A.R.E. (Community. Advocacy. Resources. Encouragement.) hosted a tremendous Hanukah toy giveaway for over 400 families with special needs children. The event was hosted by Toys 2 Discover on Coney Island Avenue and Avenue K. The beauty of the event was that toys were not only given to children with special needs but were also given to the siblings of the special needs children on their behalf. This created thankfulness among the siblings of the special needs children for ensuring that all the siblings received a terrific high-quality Hanukah present as well.
C.A.R.E. was founded by Meyer and Victoria Safdieh, who led the toy giveaway event with dozens of volunteers. Also attending to support this meaningful community event were NYPD Clergy Liaison David Heskiel, NYPD Deputy Inspector Richie Taylor, Community Leader Linda Sedaka, and Flatbush Fund Executive Director Yitzy Weinberg.
A special acknowledgement to the following dedicated and respected elected officials who came to the event is deserved as well: Senator Simcha Felder, Assemblyman Simcha Eichenstein, and Councilman Kalman Yeger. Their leadership and tremendous support is invaluable.
Thanks to a few anonymous donors, the kids walked into the fully stocked toy store and were given vouchers that were used to purchase whatever toys they chose. To sweeten the night, each child received Hanukah gelt-chocolates on their way out.
May the Festival of Lights brighten up these dark, tough times and may everyone involved in this loving hesed be blessed to continue doing great things for the community.
Proof of Vaccine Requirement Begins in NYC for Kids 5-11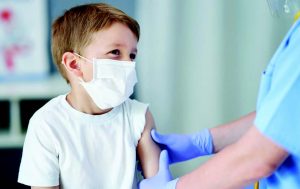 Last month, Mayor Bill De Blasio announced that kids ages five to eleven must show proof of vaccination to attend activities at indoor venues.
"If you're planning to take your younger kids to indoor entertainment like Chuck E Cheese, they will now have to show that they've gotten at least one dose of a COVID-19 vaccine," said De Blasio.
This also applies to dining in at restaurants and participating in extracurricular activities such as band, dance, and sports. Other indoor entertainment spaces such as movie theaters and bowling alleys are among the spots that will require kids five to eleven to show proof of vaccination.
"The number of children who now have the ability to get vaccinated is not where it should be. And I've asked school districts and schools to have pop-up sites. All the resources we need are available, and we just have to stimulate more interest in protecting these kids," said Governor Kathy Hochul.
This mandate is all a part of Mayor Bill de Blasio's Key to New York City expansion. Health Commissioner Dr. Dave Chokshi reassured parents that getting their younger kids vaccinated is a safe option.
"But beyond the evidence, beyond this science – we should listen to whom I consider the foremost experts on this topic, which are pediatricians who are parents themselves. They are urging vaccination, and they also strongly support the vaccine requirements that we have elaborated," said Chokshi.
As of December 27th, anyone 12 and older will also need to be fully vaccinated to attend these venues as well.
MDYHS Blood Drive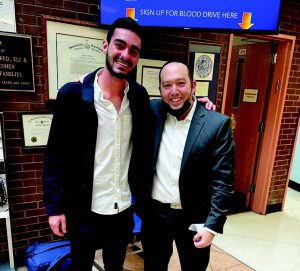 Last month, Magen David Yeshiva High School held their annual New York Blood Center Blood Drive. Rabbi Ikey Tawil and his group of dedicated students organized the drive that brought 80 donors and 75 lifesaving donations!
They are already looking forward to their next blood drive, which is scheduled for the spring.
Tizku L'Misvot to everyone who came out to donate!