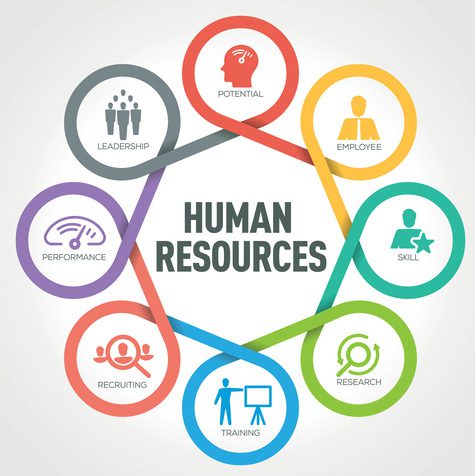 The Human Resources Department, commonly referred to as "HR," is essential to the workforce and company culture of any business. Most companies use HR to handle recruiting and to assist in payroll services, but large-scale businesses utilize their HR department to help enhance employee performance and training, and as a bridge between leadership and the company staff. Some smaller companies that don't have an in-house HR division may utilize an HR consulting service to help the company handle other important facets such as employee benefits and legal compliance of labor laws.
The recent shortage of goods in the market, combined with growing demand for merchandise, has been a challenge to rapidly growing companies that are in desperate need of workforce expansion. If you are currently looking to hire new employees, you may find it more difficult than usual to find the right people. In addition to the usual obstacles of sourcing, interviewing, and hiring someone who is the right fit for your company, there are several other factors that may keep the right candidate away, such as extended unemployment benefits, people relocating to other states, and people who would rather work from home than come in to the office. This can hinder the growth of a company that is trying to keep up with customer demands while maneuvering the extra work brought on by delays in shipping and delivery due to the pandemic. Zoom meetings and remote workspaces are becoming the norm for companies that are scrambling to keep their experienced employees.
In smaller businesses, the owner or manager of a company that is involved in the day-to-day operations may typically handle HR matters on their own. These matters may include hiring new employees and dealing with any basic conflicts that may arise. This is not a bad option, but it can get overwhelming very quickly, and may end up taking away time and energy from crucial decision-making when it comes to running other aspects of the company.
Larger companies that opt for a designated Human Resources division in-house find that this helps them run things more smoothly. The Human Resources Department handles many roles within a company, and in larger companies may be split up into separate divisions such as Chief Diversity Office, Chief People Office, Human Relations, or Recruiting Division. A company has many legal obligations that grow with the number of people that it employs. The HR Department is in charge of hiring and firing, oversees workplace safety, monitors and regulates employee benefits, pay, and confidentiality, and serves to protect against discriminatory practices and harassment. The HR Department also provides guidance in the event of workplace conflict or complaints. A good HR representative can help with troublesome employees that create a toxic work environment for everyone. Even a single "bad" employee can be detrimental to the growth of a company and can compel responsible and high performing employees to look for a better work environment elsewhere.
Training programs are available for anyone that would like to become more familiar with HR compliance or wants their current HR representative to be up to date with any new regulations. The HR associate may be seen as a sort of guidance counselor of the company. allowing employees to feel more comfortable expressing their feelings of discontent towards the company to the HR associate. HR needs to be adept at properly relaying these feelings and concerns to upper management levels, while making sure not to breach any confidentiality or legal compliance. That is one important reason to have an HR associate who has gone through proper training and has some type of certification. Most programs offer certification upon training completion that an HR rep can take with them wherever they go.
An important part of the Human Resources Department that is usually overlooked is how HR "manages up." Managing Up is when an employee needs to indirectly "manage" their boss, who may be the owner of the company. Dana Brownlee, a well-known corporate trainer and speaker, classifies four main difficult boss personalities. "The Tornado" is the boss who rushes in with a whirlwind of demands and leaves everyone feeling overwhelmed and intimidated. "The Wishful Thinker" likes to idealize far-fetched and unrealistic goals. "The Clueless Chameleon" is vague in expressing what is really needed but still expects proper results. And "The MIA (Missing in Action) Boss" is never around and leaves employees to fend for themselves. A successful HR associate needs to understand who their boss is and how to "manage" them, while also properly representing the needs and desires of the staff to the employees.
A company's staff is essential to running a business smoothly, and having the right HR processes and team in place to facilitate a good and productive work environment can be crucial to its success.