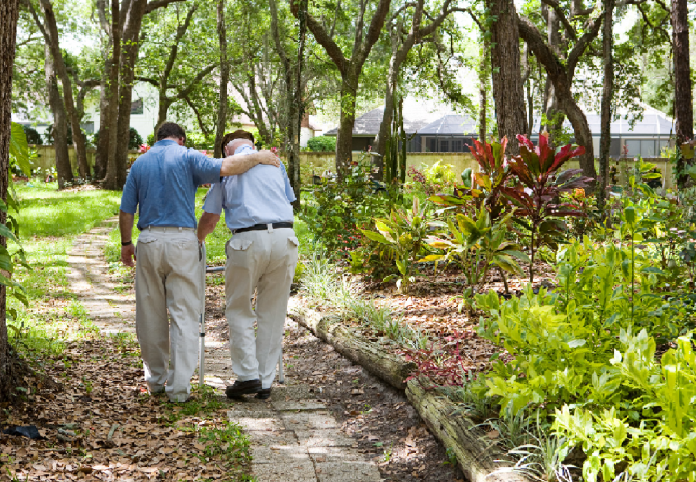 The Kohen* family was in a quandary. Their 85-year-old mother, Adele, had fallen and broken her right arm and was incapacitated to the point where could no longer live independently. But this determined, spunky woman wanted above all else to remain independent in her own home. She had no intention of moving into one of her children's homes, even for a short time. 
Fortunately for the Kohens, Happy Home Health Aide Services was available to step in. Within 24 hours, an appropriate caregiver was assigned to take care of Mrs. Kohen's needs. The caregiver was assigned to do light housekeeping, cooking, bathing, and driving. She also ensured that Mrs. Kohen got her medications at the right time and in the proper dosage. The caretaker additionally was responsible for overseeing Mrs. Kohen's physiotherapy.  
The Kohen family is grateful that Mrs. Kohen did not take that bad fall a year ago, since the home health care service was only established six months ago. Founders Maurice Morabia and Nathaniel Owusu founded the homecare service with the aim of providing care for the Syrian Jewish communities in Brooklyn, Manhattan, New Jersey, and Florida. In time, they plan to branch out into other Jewish communities and to arrange for payments via Medicare and Medicaid.   
Why are these services better than the government's? 
"Whether it's live-in, live-out services, short or long-term caregiver services, we provide it all, and within a day," Maurice says.  
Government services are not as quick to respond and they do they offer such extensive services. The government provided caregivers are not familiar with halachot and kashrut. And Happy Home offers new nanny "scrubble bubble services," which gets elderly men and women – and their homes – spick and span clean for Shabbat and yom tov. 
Two hundred qualified and experienced aides are on call. They are all HHA (Home Health Aide) certified, and some are Registered Nurses. With this large group of qualified staff, getting the right caregiver to the client efficiently and quickly is not a problem. 
Happy Home Fills a Need in the Community 
In this regard, Happy Home answers a vital need within the community: This is evident by the increasing number of calls coming in every day. More elderly patients are seeking in-home care than ever before. This is partly due to increased longevity among the elderly, early discharges from hospitals, and an increase in chronic illnesses. But also, families realize that their loved ones recuperate better at home than elsewhere. Many community members, and others, can find themselves in a real crises when seeking the proper home health care services for their elderly relatives.  
The Dream Team 
So, how did Maurice Morabia, a typical Syrian Jewish man, end up in this line of work? He admits that few Jews work in the field, regardless of the monetary incentives – some caregivers earn over $500 daily with free food and board also included. 
"You have to be good-hearted and a little nutty," he says, laughing. 
Maurice should know. He worked as a caregiver within the community for several years and knows what is involved. And Nathaniel, originally from Ghana,  has worked in the field since 2008, and knows many of the Happy Home aides personally. Together the two make sure that their caregivers have the requisite qualities: they must be kind, patient, and warm-hearted. They must be able to make quick decisions, to take responsibility, be reliable, and above all – honest.   
Getting the right person can often make all the difference. Nathaniel is currently working with an elderly gentleman named Ely, who only ate two Ensure high protein drinks a day when Nathaniel first arrived. "After determining that there was no illness preventing him from eating, with Hashem's help, I got him eating regular meals three times a day."
How to Get in Touch 
To arrange for a caregiver, give Maurice or Nathaniel a call at 732 642 7908. They will ask relevant questions regarding your relative's needs. Then they will arrange either a remote or in-person interview with a caregiver who will be chosen specifically for your loved one, to provide just the right services needed.  
Thankfully, services like these now exist to serve the needs of our loved ones in their declining years, providing them the dignity and support they deserve, and giving the peace of mind to their family members. 
*All names were changed for privacy purposes.