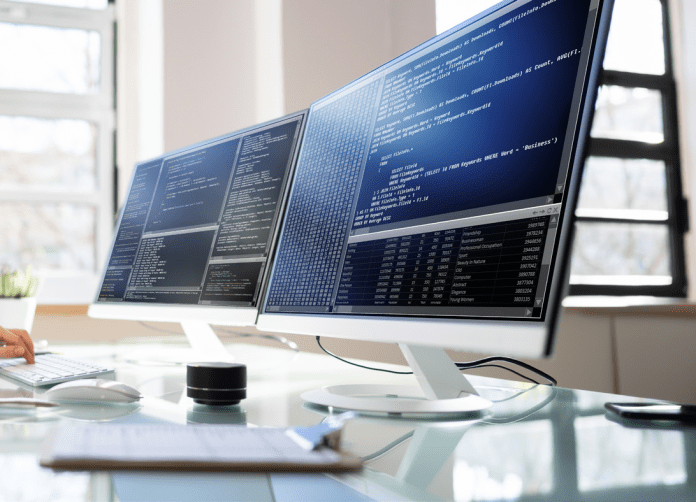 An inspiring, live-streamed program, A Career Journey: Anything But Straight and Narrow, featured a mother-daughter duo Cynthia (Cindy) Ades and Pauline Ades Hayes. It was wonderful to see Cindy's and Pauline's husbands in the audience, beaming with pride over their wives' accomplishments. There were many family members and friends in the audience there too, cheering on the panelists! 
The program was moderated by PROPEL's career coach and true superstar, Caroll Dweck Sutton. Caroll began by asking each of the panelists to describe her career journey.  
Pauline grew up in Deal and attended Hillel Yeshiva. She said that when she graduated high school, she "somehow convinced her parents to let her go to Binghamton for college." Pauline majored in accounting, and she obtained an internship at Deloitte & Touche. After graduation, she began working at Deloitte, but, after two years she realized accounting was not the right profession for her. After some self-reflection, Pauline determined that she really enjoyed mentoring and recruiting. She decided to change her career course! It was not easy, but through networking, Pauline obtained a job as a headhunter, initially focusing on recruiting for accounting and finance positions.  
Pauline explains that she took a leap of faith – along with a pay cut – as she pivoted and started down a different career path. After over three years as a headhunter, Pauline ecstatically describes that she obtained a coveted position as an in-house recruiter at Capital One. After several years at Capital One, Pauline moved to Google. Pauline is currently a recruiter at Google, where she supports recruiting for Senior Software Engineers. She lives in Englewood with her husband and two children.  
Cindy initially worked in the retail industry, but stopped working when she was blessed with  children. She was a stay-at-home mother until her youngest child, Pauline, started kindergarten. At that time, Cindy felt it was financially prudent to have a part-time job to help pay for the extras for her children (such as dance and baseball lessons). As her children grew, Cindy's part-time position developed into a full-time position in a corporate retail organization, Ritmo Latino, where she held various purchasing responsibilities.  
After 14 years of working as a Purchasing Agent/Director, Cindy pivoted into a new role that was offered to her within the same organization. She was given the opportunity to become a Human Resources Director, where she was able to expand her knowledge and experience working on employee benefits, recruiting and hiring, employee relations, and payroll. Cindy took a chance. Her motto was, "I have nothing to lose!" After three years in that position, Cindy decided she needed a change, and focused on obtaining a position doing what she really enjoyed – recruiting and hiring. She feels grateful that others took a chance on her at a large construction engineering company and gave her an opportunity ten years ago by hiring her.  
Today, Cindy has extensive experience in human resources, which includes talent acquisition for large global construction and engineering firms. Cindy is truly passionate about the industry and is always looking to learn more so she can better assist and understand the needs of the business she works with. Her accomplishments include: running recruitment for the entire construction management organization within AECOM, and leading national recruitment for Skanska, including the ramp up of their largest project to date, for LaGuardia Airport.  
The audience applauded and cheered when Cindy shared that she is in the process of completing her bachelors! She explained that she was in college when she got engaged to her husband and had put her education on hold. 
Cindy and Pauline shared their five top interviewing tips. They also shared key resume tips and general advice. The panelists stressed that it is important to be energetic when interviewing for a position – showing that you are motivated is key. It is also essential to prepare before an interview, researching both the company and the position for which you are applying.  
Additionally, the panelists stressed that you should never stop learning and obtaining new skills. Cindy emphatically mentioned that she was fueled by the naysayers who doubted that she could achieve something in the workplace. She made it her goal to prove those people wrong by learning and being diligent!  
If you missed this inspirational program, you can still watch it on PROPEL's Instagram @PropelNetwork! 
_________________________________________ 
PROPEL 646-494-0822 | info@thepropelnetwork.org | Instagram @PropelNetwork  
Please reach out to PROPEL:  
*If you are interested in a career or career advice. We can help you take the steps to fulfill your professional goals and dreams. 
*If you are interested in joining PROPEL's cohort of mentors in PROPEL's "Weaving a Network: Women Helping Women" program or being paired with a mentor.