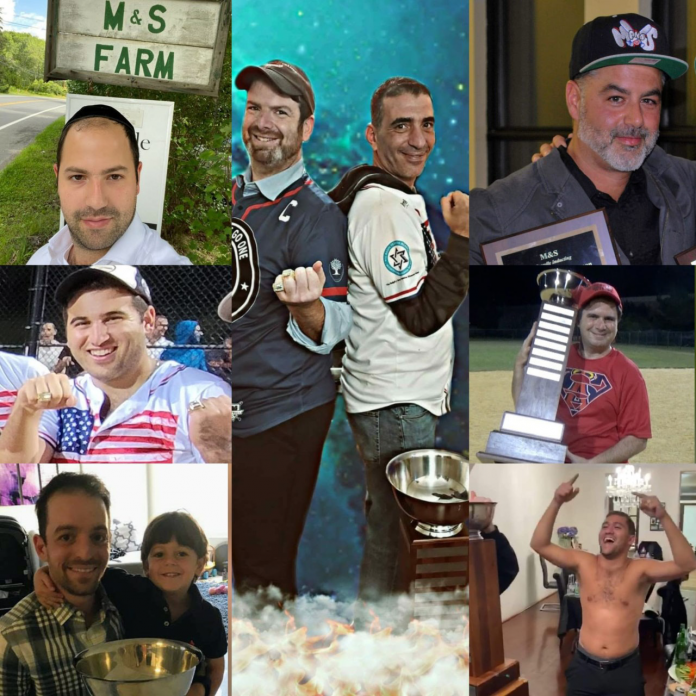 Sam Sutton 
M&S is heading into their 15th season as the community's premiere softball night league. This year M&S is excited to welcome back its generous sponsors for the 2022 season, Zeh Arak and Mill Basin Yeshiva Academy. 
The 2022 M&S summer night league season is just few weeks away and that means it's time to introduce this summer's cast of captains. 
Sammy Esses and Teddy Ishak 
The tandem of Sammy Esses and Teddy Ishak are back, and they will be going for their third consecutive World Series title. This is a feat that has never been done before and the target will be squarely on their backs
Michael "Sabon" Salomon 
M&S's first ever inducted hall of famer Michael "Sabon" Salomon has his eyes set on his fifth title as a captain. After losing in last season's World Series, "Sabon" has had a long offseason. 
Michael Cohen 
League legend Michael Cohen will making his rookie debut as a captain. Michael is one of the most decorated players in league history. To his credit, "MC" is a three-time MVP award winner, four-time Gold Glove award winner, and two-time champion.
Albert Sitt 
In his fifth season in the league, Albert Sitt, who captained the expansion team 1.5 back in his rookie year in 2018, was fortunate to be M&S's captain lottery winner last season for a right to captain a team. Albert has two World Series championships in his young career along with two Gold Gloves in RF.  
Raymond "Berry"  Esses 
M&S stalwart Raymond "Berry"  Esses is back at the helm. Berry is no stranger to winning, as he has five championships to his credit and was an integral part of each of them. When it comes to professionalism and captaincy, Raymond is the one who comes to mind.
Steven J. Gindi 
In his tenth season in M&S, Steven J. Gindi is back as a captain for the sixth consecutive season. Steven is notorious for being one of the best on-field captains in the league. Steven has captained a World Series title team back in 2017 and is yearning for another opportunity to hoist the cup.
Aaron "Hank" Dweck 
The seventh and final captain this upcoming season is Aaron "Hank" Dweck. Entering his eighth season in the league, "Hank has accomplished what some have not done in their careers. Hank is a Rookie of the Year winner, Gold Glove winner, Batting Title winner, Comeback Player of the Year winner, and lastly an MVP winner. The one piece of hardware missing from Hanks' trophy case is a championship.
To stay up to date on all league multimedia including highlight reels of games and talk shows where league commissioners give their in-depth analysis on all league news – follow the league's Instagram @MandS_Baseball and the league's YouTube Channel www.youtube.com/samjsutton.