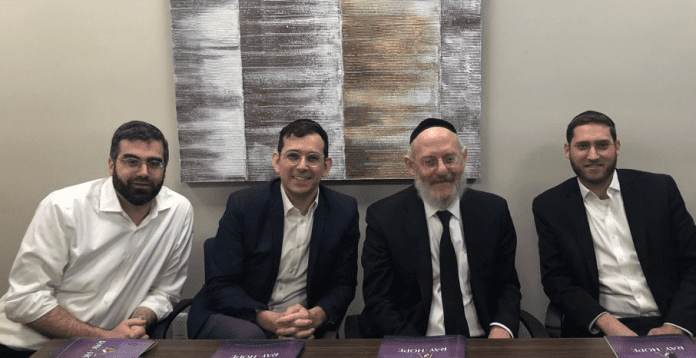 In today's high-stress world, the demand for excellent mental health care has risen dramatically. Fortunately, the supply of professionals equipped with the skills to address the ever-growing need has increased accordingly, while the stigma formerly associated with therapy has sharply decreased across all communities.
In the fairly recent past, struggles with mental and emotional health were largely viewed as embarrassing and were consequently hidden, hushed, or ignored completely, resulting in a harmful cycle of shame, deception, and regrettable neglect of personal and familial mental wellbeing.
Today, we have made great strides in the awareness and destigmatizing of common (and less common) challenges, with our rabbis and community leaders actively advocating for therapy to enhance the quality of life and relationships in our society.
Empower Health Center of Lakewood, NJ, is a group practice consisting of twenty highly skilled, compassionate psychotherapists, offering a variety of specialties and modalities geared toward clients of all ages, abilities, and needs. Since its establishment in 2018, Empower Health Center has expanded rapidly to meet the needs of community members seeking to improve their mental health and to live their best lives.
Under the direction of founder Dr. Yossi Shafer, Empower Health Center's team of psychologists, social workers, and psychiatric nurse practitioners provides individual, couple, and group therapy, as well as medication management, to nearly 300 clients weekly. A significant percentage of the client base comprises dozens of individuals from the Syrian community who trek to Lakewood regularly to take charge of their mental health.
With the support and encouragement of Rabbis and community leaders of the Deal/Long Branch area, Empower Health Center has launched a satellite office in Deal, NJ, bringing its exceptional care conveniently closer to home for many of their clients. They work closely with a variety of Rabbis and community leaders, including Rabbi David Sutton and his team at SIMHA – the Sephardic Initiative for Mental Health Awareness – to develop a profound understanding of the community's needs and cultural sensitivities and to ensure the maximum effectiveness of treatment plans.
Empower therapist Gamliel Beyda, son of the esteemed Rabbi Shmuel Beyda of the Magen David Synagogue, is a proud member of the Syrian community whose inborn familiarity with the population has enabled a smooth and uniquely perceptive transition into the Center's new territory. With Gamliel's guidance and the entire team's eagerness and consideration, Empower Health Center has enjoyed a warm welcome into the community.
Additionally, Empower has begun working collaboratively with Hillel Yeshiva to deliver compassionate and effective school services. Their expert school psychologist and social workers will offer Project Safe classes to educate the students about personal safety. Empower staff members will perform evaluations, develop and execute preventative and responsive treatment plans, and will work with teachers, students, and parents to create the best possible learning environment for every student.
Empower Health Center is a discreet, professional practice with constant supervision and transparency to ensure the comfort and confidentiality of each client, evident in its above-and-beyond measures – including separate entrances and exits – to maintain their clients' privacy while providing superior care. The group is well-regarded in the mental health community, offering an educational platform for mental health specialists, professional advancement courses, and community services such as complimentary skill-based parenting groups for specific populations.
The varied menu of services at Empower Health Center provides treatment for children, adolescents, adults, and geriatric clients, including:
Individual, couple, family, and group counseling

Crisis intervention

Testing and assessment

Consultations
Psychiatric medication management

DBT groups

Skill and support groups for individuals and families, including – but not limited to – ADHD, BPD, sensorimotor art, expressive art, eating disorders, addiction, and more, with separate groups for men and women and flexible, convenient scheduling

Multi-lingual therapists available

Optional phone and video sessions
Mental health care has never been more important. Thanks to Empower Health Center, it's never been more accessible. To learn more or to schedule an appointment, you may call or text Empower Health Center at 732-666-9898 or email them at office@empowerhealthcenter.net. All communications are strictly confidential. Take charge of your mental health – it's easier than ever.
Diagnoses and Challenges
Hundreds of clients have been empowered to change their lives and their futures. Some of the diagnoses and challenges that the Empower team addresses include:
Depression

PTSD

Trauma

Mood disorders

Phobias
Marriage counseling

Parenting

Self-esteem

Behavior challenges in children

Nutrition counseling
ADHD

Tic disorders

Trichotillomania

Anger management

Borderline Personality Disorder
Eating disorders

Grief and bereavement

Teenagers at risk

Social skills

Perinatal and postpartum mood disorders

Drug and alcohol addiction

Internet addiction