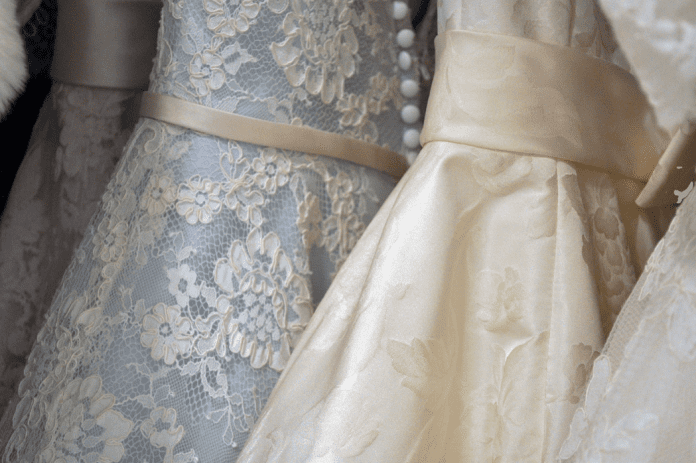 The Mitzvah Man was sitting at home on a freezing winter day when he heard a knock at the door. To his surprise, an Israeli woman, who we will call Gittel, was standing outside. Of course, he immediately invited her in. Gittel was hesitant, but the Mitzvah Man was insistent.
The Mitzvah Man and his family sat Gittel by the heater. After a cup of tea and a hot meal, Gittel relaxed. She told the Mitzvah man her story. She had come from Israel to New York to collect funds for her daughter's upcoming wedding. She was also hoping to find size 16 dresses for herself and her daughter for the wedding. She was scheduled to stay in New York for ten days. Gittel was given a list of places visit, and when she knocked at the Mitzvah Man's door, she thought she was the office of the Mitzvah Man Foundation. That address was the first place on her list.
Gittel provided the proper paperwork, confirming who she was and her desperate situation. Included were letters of recommendation from rabbis in Israel and the United States.
The Mitzvah Man's Response
"We can give you a certain amount of money as our budget allows, but it will not be enough. In order to help you to get all that you need, we will drive you around. You are not walking out in that cold again. But first, I am going to post a request for funds to our volunteers and followers."
The post read:
We have a woman from Israel with credentials who is collecting money for her daughter's upcoming wedding. She is in my car now. If you can donate any amount, please respond. She is also in need of two size 16 dresses. One wedding dress for her daughter and one mother of the bride dress for herself. Should you happen to be in possession of these items – we will pick up.
Responses started pouring in. Dozens of volunteers answered with texts such as the following. "Please come to my home, I'll meet you outside," and "Please come to me, I've collected hundreds of dollars from my friends."
The Mitzvah Man drove Gittel from place to place, collecting the pledges made in response to the post.
After two hours, Gittel had the entire sum that she needed.
However, the day wasn't over.
The Icing on the Cake
Hadas, the renowned hair stylist in the community, saw the post. She had in her possession the two gowns that Gittel needed!
Immediately, Hadas contacted the Mitzvah Man and told him to please come pick up the dresses. She also wanted to tell the story behind these beautiful high-end gowns.
"About two years ago a customer came in and told me, 'I am giving you a wedding gown and mother of the bride gown, both size 16. Don't ask any questions. Please take them and one day you will find someone to give them to.'"
Hadas really did not want to take the gowns. What would happen if she got stuck with them? Then what would she do?
The customer would not take no for an answer, so eventually Hadas acquiesced, and agreed to keep the gowns for safe keeping. The woman insisted that one day Hadas will be given the opportunity to help someone with these dresses. She said to Hadas, "You never know."
That day came.
Hadas responded after reading the post, "I can't believe it. Come to my shop and I will give you the dresses and some money for the mitzvah of hachnasat kallah."
Gittel was so overwhelmed with gratitude to Hashem for leading her to the right address, and for helping to provide her for all she needed. Gittel also had tremendous hakarat hatov to the Mitzvah Man Organization, the volunteers, and followers in our community. Now Gittel was able to return to Israel as soon as possible instead of worrying, stressing, and dealing with the unknown for ten long days.
Our Sages taught that the Torah instructs us to put ourselves in another's shoes. By doing so, we can feel what it is like to be in that person's situation, and that leads people to helping another Jew in accordance with his needs. The Mitzvah Man volunteers live by this creed.
That type of compassion and caring leads to giving sincerely and to tremendous siyatta d'Shmaya (assistance from Above).