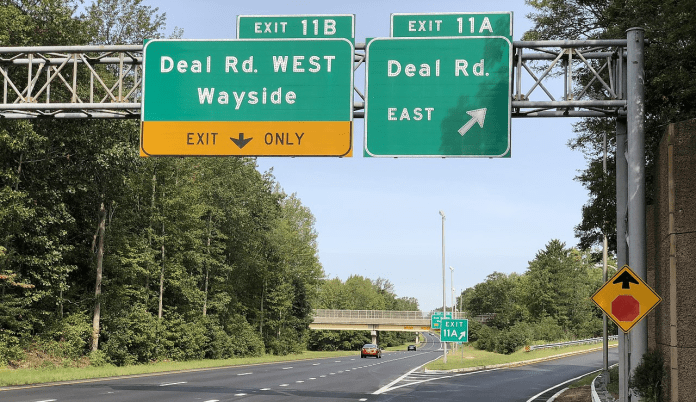 Checking in on those who made the move
Frieda Schweky
Hi guys,
This month we're taking a look at what's the deal with Deal? In June 2020 my husband and I moved our family from Brooklyn to Deal. During the pandemic, many community members headed to the Jersey Shore where many families typically come for the summer. But this time, the move was not so temporary. Many families came to Deal with the mindset to "try-it-out" for a year. Many schools were on Zoom, anyway so it seemed not so much was at stake. It seems that the majority of people who were trying out Deal decided to stay. Some families who thought they'd move to Jersey for good ended up returning to Brooklyn. In 2020, I wrote a roundtable article about this topic. Since then many more families have moved to Jersey. I wanted to check in and see how people are feeling now that they've had time to settle in. 
Judy H. Dweck
Moving to Jersey was totally unexpected and unplanned. When I got married we moved to a Brooklyn apartment (I grew up in Deal and married a Brooklyn boy). In my mind there was no way we were ever moving to Deal, but I was content with it. My setup in Brooklyn at the time was good, but not so ideal. My apartment was on the second floor and the staircase was outside so whenever I got home, I had to schlep my stroller, and all my groceries and things up a tall flight of steps. It was just hard.
Fast forward to March 2020, my husband and I went on vacation. We unknowingly took the last Royal Caribbean ship that sailed before lockdown. We went from our vacation straight to Deal to spend Shabbat erev Purim with my parents, and we never returned to Brooklyn. Of course, at the time we didn't know we were moving.
At first we were just there for the weekend, then when the news hit about the pandemic and my son's school closed, we decided to let him do Zoom school from Jersey. It was just more comfortable, and on the news, they were telling us not to leave where we were. So, we figured we'd quarantine here for spring and summer. Fast forward a few months. It's mid-August, I'm thinking summer is over and it is time to return to Brooklyn in September. Then one day my husband looks at me and says, "I think we should stay in Deal." Being a Deal girl originally, this seemed like a very natural and welcome transition, so I agreed. We packed up our Brooklyn apartment in two weeks and scrambled to find a school for our son. 
I've been in Jersey ever since and I love it! I grew up here, so it's like being home. I have a huge backyard for my kids, my family is here, many of my childhood friends were already here, and a bunch of my Brooklyn friends moved during the pandemic, too. It's been a much easier and simpler life than we had in Brooklyn. I'm a blogger and many of my clients are located in Lakewood, so it's just a quick thirty minute drive from Deal. I go into Brooklyn sparingly for work when I have enough clients to justify the trip. My house has a separate garage that we use as a home office for my husband. He's nearby but also has his privacy and quiet so he can focus.
Additionally, DSN has become a big part of our lives since we moved here. I go to the gym or exercise classes there every day. They have a babysitting option for the morning hours if you need it. My son is currently enrolled in three different afterschool and Sunday programs at DSN. It's a great source of socialization and activities for my whole family and it really adds to our lives here. So in closing, I think until Mashiach comes, we're here to stay!
Etty Hazan
In January 2021, we started considering moving to Deal. Once we decided for sure, we moved quickly. We were having our first baby, therefore outgrowing our first apartment. We considered staying in Brooklyn but nowhere felt right. I couldn't picture my baby growing up in a small apartment or house with little to no outdoor space and being stuck home due to parking inconveniences, etc. By July 2021 we officially moved to Jersey. For us it wasn't super difficult to move because my brother-in-law and sister-in-law had already moved to Jersey and my parents come in for the summer too. It is a little difficult that my side of the family isn't here all year round, but my sister comes in from time to time and my mom visits us frequently.
Although I don't have my whole family here, I don't feel alone. I have made a lot of friends. The community here is extremely welcoming and warm. Everyone is willing to make new friends. Also, they understand that many of us don't have much family here so they are very helpful and dependable when you need a hand. Running errands and getting around here is so simple that doing a quick hesed for a neighbor or new friend is pretty easy and common. In Brooklyn we didn't have that. Neighbors ignored each other on my block, not even a friendly "hello," let alone help when you needed it.
Another awesome thing that I didn't anticipate is the enjoyment I get from nature. I now love watching the seasons change, something I never appreciated or even paid attention to in Brooklyn. In New Jersey in the winter the snow is beautiful on the trees as opposed to in Brooklyn where it would turn a nasty black from all the traffic, and was an overall inconvenience. The fall foliage is also really a sight to see.
One downside is that there are not enough school options. In Brooklyn there is something for everyone, every level. Although a few new schools opened up in the past couple of years, we definitely need a few more good options to bridge the gap.
Deal life is really worth the hype. It's an awesome lifestyle. My mom comes in frequently. She enjoys doing her errands here. It's convenient and slow-paced. She likes making small talk with friendly strangers at the supermarket and we get to have Grandma around. It's a win-win!
Fortune Chalme
We came to Jersey in the summer of 2020, like we usually do for the summer. I was sitting on the beach in Deal a week before school began and I thought to myself: if I go back to living in Manhattan, the kids will be stuck at home doing Zoom school and I don't want that. Jersey schools, on the other hand, were open and starting in-person-schooling. Why go back to sitting in a one bedroom apartment with two kids when I can be in Jersey living a more normal life with kids in school? So just like that we decided to stay. We hustled to find a house in Jersey and rented out our apartment in the city. We put our kids in school in Jersey and that was that.
My favorite part has been being in nature and seeing the kids play outside in the fresh air. Also being able to find parking everywhere has been great. I really like the people here, it's a really nice community, people are very down to earth and friendly.
My least favorite part is the winter. It can feel very isolating. Also, I have family in Brooklyn and commuting when we have a family event is pretty annoying. Another downside is that I feel like I'm in the car a lot. I like being able to walk to my errands. That's not such a thing here.
Even though it was my decision, I was very nervous about moving. It was only supposed to be for a year. Within two weeks of officially living in Jersey I realized I'd like to live here for good. It was definitely the right decision. I don't think with this many kids I'd ever move back to the city. It's just not practical. 

Nina Mizrahi
We moved to Deal in 2018, and moved back two years later. In 2018, my husband and I were looking to buy a house. I'm very close to my family and grew up in Brooklyn, so naturally that's where we were looking. As we house hunted, we realized we were going to have to compromise a lot on comfort and everything was very expensive. My husband in particular was looking for a house with some land and it became clear that wasn't going to happen in Brooklyn. Every weekend he began schlepping me to Deal to look for houses. I went begrudgingly, knowing I was too close with my family to ever seriously consider making the move.
One day he found a house that he saw a lot of potential in and without my knowing he put in an offer. That offer was actually accepted and finally, he told me about it. When he told me about the house he said if I really didn't want to move maybe he'd flip it – but regardless he was going to fix it up, so I came with him to the meeting with the architect. Hearing about the new home got me excited – my girls would have their own rooms, and I would have a nice big kitchen and everything I always wanted in a home. How could I refuse?! It sounded too good so I agreed to move. 
The first year I lived in a rental house as my dream home was being built. I really didn't like it but I decided to wait, thinking maybe once we moved in to the new house I'd like it more. The second year we moved into our new home and I really enjoyed it. A few months in, however, reality began to sink in. I missed my family. They weren't coming in for visits and I felt alone. My family would have gatherings and my sisters would go to lunch, I felt really left out. I began driving into Brooklyn every Shabbat, which was really hard to do. My kids would even miss school many Mondays because I didn't want to go back!
I missed my family. I missed the convenience of having stores a block away. I even missed honking! I learned about myself that I need constant action and commotion – I guess I'm just crazy or maybe I was just used to it. Either way, I realized the slow Deal life was not for me. I liked the school my girls attended. Jersey really is beautiful. It's a nice life and I would really like to like it, but I didn't! So June 2020 we moved back to Brooklyn.
Roz Ben David
Living in Deal was the best decision we ever made as a family. Things are just simpler here. Everyday life is just simple. Driving around, finding parking, errands, and food shopping is easy and even fun! Every time we go for a trip to Brooklyn we struggle with parking and driving. We can't wait to get back home. Plus, the ability to turn right on red of course is so nice in Jersey. As amazing as life is here it comes with  a few cons. I remember when I was nine months pregnant and I was looking on Uber Eats for kosher restaurants that deliver. The variety was very limited. My husband had to drive to Lakewood to get my sushi! In Deal we miss our quick Sushi Tokyo or Sushi Meshuga order. I really wish we had more fun spots for brunch or a delicious dinner options to go out with friends! Another con is that my husband works in the city and comes home late.
Other than the typical things I mentioned about the ease of living in Jersey there is another major "pro" that I must mention. The community here is very friendly and ever growing! Most couples that we know that moved here have families back in Brooklyn, not locally, so they are more open to meeting new friends. The women have bi-weekly classes and get togethers. The men learn together daily and weekly and our children have school and neighborhood friends. It's a lot of fun! We even have Shabbat and holiday meals together. In Brooklyn when everyone has family around, it's not so easy to get opportunities to have meals with friends. I love being here. I would recommend it for young families.
~
So, how am I liking the Deal life? I really love it. For all of the pros mentioned above and a lot more. The community is unlike any other. The young families live in harmony and there is neighborly bliss. It is something I feel very blessed to have. If I had to give a con, I would say that the health insurance and doctors cannot match up (in my experience) to that of New York, but I digress. Whenever someone reaches out to me saying they're considering making the move, I'm an open book for questions, information, and a friendly hand.
I'm so happy to be back writing, and I look forward to continuing doing so. Have an idea for a roundtable topic? I'd love to hear from you! Feel free to email me at: Frieda@sephardic.org.