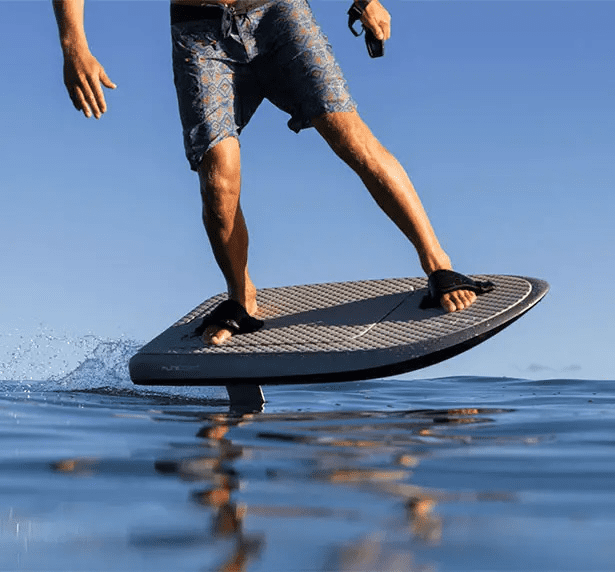 Summer is finally here! Make your summer more enjoyable with some of the latest hi-tech gadgets. Here are eight cool suggestions to enhance your summer fun.
Beeline Velo 2
The Velo 2 cycling computer attaches to your bike, giving you easy minimal navigation instructions that are built from tracking real life journeys. You can also track your speed, arrival time, distance, and check the time. It's even weatherproof!
Biolite FirePit+
With the FirePit+ you can enjoy a wood campfire without any of the smoke! This baby creates hyper-efficient flames with patented airflow technology.
The improved airflow means the flame burns hotter and more efficiently, which produces less smoke. To transform it from a fire pit to a hibachi-style grill, lift the fuel rack, toss in charcoal, and rest a grill on the top. Voila!
Flite Board eFoil Series 2 Electric Water Board
Take the ultimate ride at the beach this summer with this amazing water board. This updated model makes gliding over the water simpler and more user-friendly than ever.
Geneinno S1 Integrated Underwater Scooter
Hold on to this incredible underwater scooter for great wet adventures! Travel up to six feet per second and descend down 165 feet. Great for use in the ocean, the pool, or for deep sea ventures.
Sobro Cooler Coffee Table
A cold drink nearby is always appreciated in the summer. This product keeps beverages chilled right in your coffee table.
JBL Clip 4 Carabiner Speaker
Take your favorite tunes with you wherever you go this summer. With this amazing little speaker's integrated carabiner, you can even clip it to your backpack, belt loop, or any strap or buckle.
Grillbot
Good-bye dirty grills! Grillbot is a helper robot designed to get your grill squeaky clean. A rechargeable battery keeps three motors (outfitted with three replaceable metal brushes) going and an LCD alarm tells you when the dirty work is done.
Oombrella
Summertime shower – no problem! This smart connected umbrella alerts you before it rains and then sends you a notification if you leave it behind.