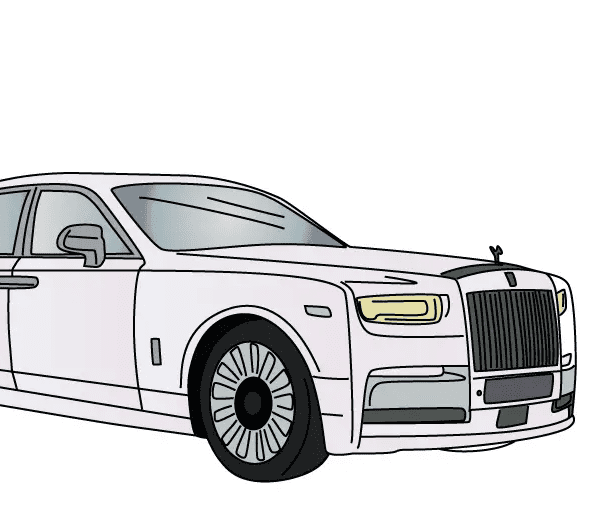 Pnina Souid 
When Mike Cohen set out to start The Mitzvah Man hesed organization he considered which angle to pursue. He decided to leave things open ended, and let Hashem be his Guide. 
In these pages we have presented miracle stories, stories where Siyatta D'Shmaya – literally the Hand of Gd – is very clear, and other stories featuring human kindness exhibited by selfless volunteers. Here are three more inspirational stories from the Mitzvah Man's files. 
THE LAMBORGHINI, THE MASERATI, AND THE ROLLS ROYCE 
The mother of a very ill 10-year-old boy had a predicament. Her son dreamed of a very special birthday event. He wanted a ride in a Lamborghini, a Maserati, and a Rolls Royce. She knew how important this birthday wish was. But how was she going to find these cars? And she needed the drivers too! 
She called the Mitzvah Man hotline. The organization has a tremendous network of volunteers and friends who are only a text or phone call away. 
On the day of this boy's birthday three drivers pulled up to his house. One drove up in a Lamborghini, the second was behind the wheel of a Maserati, and the third made his entrance  in a Rolls Royce. They all gave the boy  the rides he dreamed of and made it a fabulously memorable day for everyone involved. 
THE AIR CONDITIONER 
Mr. Frank, a 92-year-old Holocaust survivor was in desperate need of an air conditioner. A week-long heat wave, with temperatures reaching into the high-90s and even low-100s, was forecast and he had no working air conditioner.  
He called the government agency that had previously helped him. They looked in their records and simply said, "Sorry, Mr. Frank. We gave you an air conditioner a few years ago. We cannot provide another one." 
He was about to despair when he thought to call the Mitzvah Man hotline. Within 48 hours Mr. Frank was the relieved owner of a brand-new air conditioner, expertly installed by the hesed volunteers. 
THE IPADS THAT CHANGED THE LIVES OF TWO SPECIAL NEEDS TEENAGERS 
A rabbi in the community who runs a school for special needs children called the Mitzvah Man with an urgent request. He recently admitted two severely autistic teenagers, who had  no ability to communicate. Although they could grunt they do not have the ability to speak. Their sheer frustration leads them to displays of anger. The rabbi asked for money to purchase two special iPads to enable the boys to communicate. Ordinarily these items are provided to the school but because of a full enrollment before these boys were admitted, the school did not have the iPads for the new students. 
The rabbi explained that with these specifically programed iPads, the user can bring up a picture to describe what he wants. For example, if he wants to eat an apple, he can show an apple on the screen. 
A text was sent out to the Mitzvah Man volunteers asking for donations to purchase two iPads. Thanks to the quick response, the rabbi was able to purchase the iPads right away. 
The rabbi called the Mitzvah Man to report on the unbelievable transformation in these two boys. They were able to communicate! And they were starting to learn! They still could not speak but they were able to show their teachers, their parents, and their classmates what they wanted to say.  
Their parents were so grateful and so impressed. Their children's behavior was transformed. The anger and cries from frustration turned to laughter and eagerness. 
WHETHER YOU NEED HELP OR WANT TO JOIN US IN OUR  
HESED WORK PLEASE CALL THE MITZVAH MAN!