A message from Mayor Sam Cohen, Commissioner Morris Ades, and Commissioner David Simhon:
Due to current stay-at-home conditions, the town of Deal will be holding their elections by mail-in ballots ONLY!
It is IMPERATIVE that you get the ballots, follow the instructions, and check-mark Sam Cohen, Morris Ades, and David Simhon as your choices, and then mail the ballot back as per the instructions ASAP. It must be postmarked no later than Tuesday, May 12, 2020!
URGENT: If you will not be getting your mail from Deal for some reason, you MUST go online and print your request for an absentee ballot to be mailed to you, wherever you are, IMMEDIATELY. This can be done by going to https://www.monmouthcountyvotes.com/wp-content/uploads/2018/08/vote-mail-ballot-monmouth-english_2018-08.pdf.
We know that this is not what you are used to doing but WE NEED YOUR VOTES, so please do not disregard the ballots you receive in the mail and CALL any one of us at the numbers below if you need help to get an absentee ballot.
Thank you in advance for your support.
Sincerely,
Mayor Sam Cohen
917-952-5522
Commissioner Morris Ades
732-241-3938
Commissioner David Simhon
732-859-7000
COVID-19 Testing Sites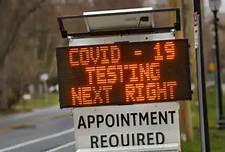 SBH has supplied the following contact information for five local COVID-19 testing sites. As always, please speak with your doctor before getting tested. If you have questions or concerns please contact the Medstar Division at (718) 787-1800 for further assistance. Please note this information changes daily.
Quality First Urgent Care (NY)
Drive through testing site by appointment only – 6010 Bay Parkway – (718) 475-1700.
Par Care (NY)
Testing site by appointment only for essential workers and for urgent matters – 445 Park Avenue – (718) 963-0800.
The NY Department of Health Online Self-Assessment
NJ Drive-through PNC Bank Arts Center 
Drive Through Testing Site – 116 Garden State Pkwy, Holmdel, NJ 07733.
Use this screening tool to share your symptoms and pre-register for testing: https://self.covid19.nj.gov/.
High Risk and/or Home-bound Patients Major Crimes Fall 30 Percent in Brooklyn During Pandemic
Call this number to schedule a home visit with testing: Contact Ronnie: (718) 300-0888.
Major Crimes Fall 30 Percent in Brooklyn During Pandemic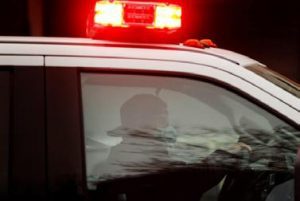 Major crimes have fallen nearly 30 percent in the borough as Brooklynites take shelter indoors during the novel coronavirus outbreak.The NYPD's major crime categories – murder, robbery, felony assault, burglary, grand larceny, and car theft – recorded 1,397 criminal infractions during the 28-day period that ended on April 12, marking a sizable decrease from the 1,989 recorded crimes during the same period last year.
Grand larceny was the crime category with the highest drop in reported crimes, having gone from 828 to 407 over the 28-day timeframe – marking a 51 percent decline.
Three categories of major crimes, however, have seen an increase in Brooklyn during the pandemic compared with the same timeframe in 2019 – as the number of  murders has gone up from four to six, burglaries have risen from 222 to 256, and car thefts have climbed from 97 to 150.
Congressman Max Rose Returns from Two-Week Deployment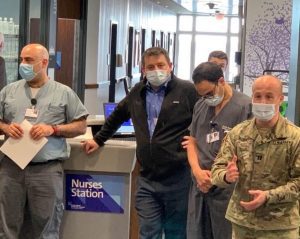 Southern Brooklyn Congressman Max Rose returned to his office on April 16 after a two week deployment with the National Guard, where he helped erect a new hospital in Staten Island to treat COVID-19 patients. 
"It was a privilege to get this essential COVID-19 hospital up and running," said Rose. "This operation was a testament to what we can accomplish as a city, state, and country when we put aside differences and focus on getting the job done."
Rose and members of the National Guard's 69th Infantry Regiment spent two weeks converting a recently built psychiatric facility into a 262-bed emergency hospital. The hospital is focused on treating New Yorkers infected with the novel coronavirus – granting relief to Staten Island's hospitals, which are operating at over 300 times their normal capacity.
Updated NY State Mandate
New York State shutdown has been extended through, at least, May 15th. As of April 17th, anyone age two and older in New York is required to wear a face-covering in public when they cannot social distance; the order also applies to mass transit and for-hire vehicles.