A new community organization named "SYNC" was launched last month, founded in loving memory of Rose Mishaan, a"h, upon her recent passing.  SYNC's vision is to fund the purchase and delivery of meals and protective equipment to medical professionals and others in need, both in and outside of the community.
SYNC is an initiative of the Coalition of Deal Park in collaboration with Congregation Magen David of West Deal and other institutions of the Syrian Sephardic Jewish community.
In just a few short weeks, SYNC has already delivered hundreds of meals and KN95 surgical masks to hospitals in New Jersey and New York.   In addition to supporting local kosher establishments and restaurants in the preparation of meals, SYNC has teamed up with and will continue to team up with other organizations to fulfill their mission.
One hundred percent of donation proceeds go directly to fund SYNC's charitable activities. Your donation will help SYNC deliver essential supplies and medical protective equipment, such as KN95 surgical masks and medical gowns, to our heroes in the hospitals. There is also an option to donate daily or weekly prepared meals or personal protective equipment (PPE) to medical professionals and first responders on the front lines of the COVID-19 pandemic.
If you would like to contribute or learn more about SYNC's mission please visit their website syinsync.com or follow them on Instagram @SYinSYNC.
Brooklyn Representatives Urge DSNY To Cease Issuing Sidewalk Violation Tickets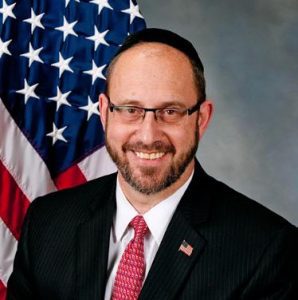 Amid the ongoing COVID-19 pandemic, New York City and State governments have instructed New Yorkers to stay in their homes as much as possible despite the obvious inconvenience. As such, many government directives have been suspended, making it easier for residents to stay indoors during these difficult times.
Yet New York's Department of Sanitation (DSNY) continues to issue summonses to homeowners simply because sidewalks aren't clean to the demanding perfection of DSNY's enforcers. This is happening without regard to the fact that these homeowners are largely indoors and unaware of any litter that may have possibly been blown in front of their home or dropped by a passerby. These innocent homeowners have been receiving DSNY summonses of as much as $300 each.
It should be noted that the City recognizes the absurdity of enforcing alternate side parking regulations and has suspended enforcement for the time being.
"With one hand the government is working to put money in people's pockets and with the other the city is pulling it out," said Senator Simcha Felder. "It makes no sense. These tickets and fines must be suspended."
"I was disappointed to hear from so many of my constituents that they have received summonses from the DSNY for candy wrappers, papers, and the like in front of their homes," said Assemblyman Simcha Eichenstein. "Now is not the time for DSNY enforcement agents to patrol residential areas and issue 'gotcha' tickets to those who are doing their best to obey the law by staying indoors. These summonses are unfair and uncalled for. I urge the Department to dismiss these up to $300 violations. Our citizens are already stressed enough coping with the new reality. This is not helping anybody."
Hesed Starts at Home Contest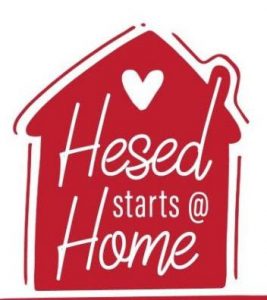 SBH is holding a fun and creative contest titled, Hesed Starts @ Home – Building homes of hesed one act at a time.
The rules are simple: send SBH a 15-30 second video of you doing acts of kindness around the house. Get creative! Show SBH and the community how much we can accomplish without leaving the house. With each submission you'll be entered to win a $100 gift card to UrbanPops (yummy)! Winners will be announced during SBH's special Monday Night Live event on June 8th.
To enter – submit your video to 718 306 7202.