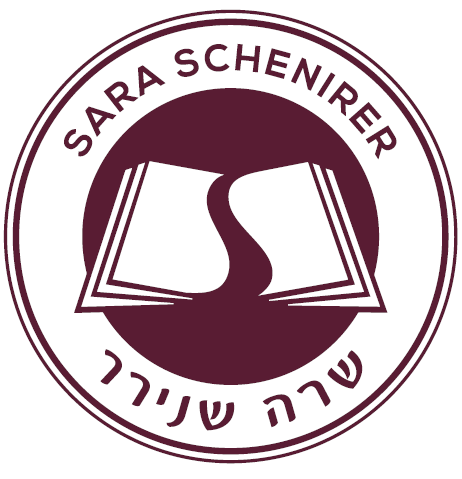 Edele Schwekey grew up in Long Branch, New Jersey and dreamed of becoming an ABA therapist. Although her older sister, Judy, found fulfillment as an accountant, Edele was looking for something different. She dreamed of working with children on the Autism spectrum and bringing in a generous salary to support her growing family.
Edele realized she would need to first earn both a bachelor's degree and a master's degree to fulfill her goal. She was not afraid of the hard work ahead of her or the time commitment. What scared her was the expense of such an education and the specter of spending decades paying back student loans.
Edele was interested in studying at Sara Schenirer Institute. However, like all frum degree programs, Sara Schenirer partnered only with New York colleges and this severely limited the amount of financial aid a New Jersey student could receive. Federal financial aid is available to students irrespective of location, but state-based financial aid is only awarded to in-state students attending in-state colleges. As a Long Branch resident, Edele was not eligible for full financial aid. This meant that she and others in her situation often had no choice but to pay far more than they could afford or to forgo earning a degree and the opportunity a degree would provide, allowing one to earn a stable parnassah.
New Arrangement Makes Financial Aid Accessible for All
The good news is that young ladies like Edele no longer face this problem. Just nine months ago, in July 2020, Sara Schenirer announced a new and exciting partnership with St. Peter's University, a New Jersey institution of higher education, so that New Jersey students could receive the full amount of financial aid grants. This would ensure that every eligible student could receive her degree without paying any, or only very low, tuition costs. This is because the combination of federal and NJ financial aid often covers the full cost of a degree program. Sara Schenirer also arranged that even students who are not eligible for financial aid would be eligible for significant scholarships to offset the cost of earning a degree.
"Having observed New Jersey students struggle to afford a degree for so many years, we were determined to change that in a very significant way," said Mrs. Batsheva Shonek, longtime Director of Sara Schenirer. "Our new partnership with SPU is a real game-changer. They worked with us to ensure that students receive full financial aid, or in the case of students who are not eligible, exceptionally large scholarships. This means that students will pay either nothing, or relatively small sums for what would otherwise be an expensive degree."
Mrs. Shonek added that the senior leadership of Sara Schenirer from the president on down were all highly supportive of this effort. "They took a personal interest in our community and were committed to finding a solution to the problem. Every cost-saving measure that we could think of was embraced enthusiastically by the president, provost, and program deans."
According to Mrs. Aidella Avtzon, the Academic Director, the college has been very receptive to her oversight, and equally flexible in their requirements. "I work closely with the deans of each program to recommend professors from within the religious community. Of course, they must meet the college's hiring standards, but that's not an obstacle. We have many outstanding professionals within our community and the college is enthusiastic about bringing them on board to teach the Sara Schenirer students."
Bachelor's in Education & Special Education
Although the partnership was only formalized in July, in Fall 2020 Sara Schenirer began their first program through SPU with a surprisingly large cohort of students. "We offered a BA in Education and a Special Education program that offers full NJ certification at the bachelor's level," explained Mrs. Chumie Meisels, New Jersey coordinator. "Whereas New York requires educators to have a bachelor's and master's degree, New Jersey does not. They require only a bachelor's degree in education, and students receive full NJ certification at the undergraduate level. This eliminates the need for extra schooling and greatly reduces the cost since master's degree students are not eligible for financial aid grants, only loans."
Sophie*, a current student in the program, shared that her experience at Sara Schenirer has been thrilling. "The coursework is definitely challenging, but we're learning so much and gaining real skills. I can see the difference these skills make in my classroom where I perform fieldwork. But the really exciting thing is that I will only need a bachelor's degree to gain my certification. My friends who went elsewhere needed to earn a bachelor's and a master's degree."
Education, Accounting, Psychology, & Business
Following their successful launch, Sara Schenirer is now opening the program to all post-high school students and adding multiple fields.
Students can choose from among four bachelor's degree programs:
BA in Education & Special Education
BA in Psychology
BS in Accounting
BS in Business Management
Each program features the same expansive financial aid and scholarship options, and all can be completed in just three semesters, with the exception of education and special education, which take a bit longer.
Each of these undergraduate degrees are great options. Students interested in pursuing a career in accounting have been thrilled with the BS in Accounting program. Students planning to enter the world of business would find the BS in Business Management a great choice.
The real prize, however, is the BA in Psychology, which takes only one year to complete and is a steppingstone to a vast array of graduate degree programs. Thousands of Sara Schenirer students with BA degrees have successfully applied to graduate programs in ABA, Special Education, Social Work, Mental Health Counseling, Law, Art Therapy, Music Therapy, and so much more. It is the one undergraduate degree that can truly lead to all fields.
Convenient Classes
One of the most popular features of all Sara Schenirer programs is the timing for classes, all of which take place outside of working hours. In the bachelor's programs, classes are held at their Lakewood location in-class on Sunday from 9:30-2:00, and live-online two weeknights each week. This allows students to hold either full or part-time employment while earning their degree.
"I worked as a teacher in the morning and as a secretary in the afternoon and I attended school on Sunday mornings and weeknights," Victoria Gross, a Sara Schenirer grad explained. "It was an ideal schedule because I gained teaching and work experience while earning my degree, but I also came into my wedding with a nice amount in the bank. Some of my friends who attended regular colleges and had daytime classes did not have this benefit."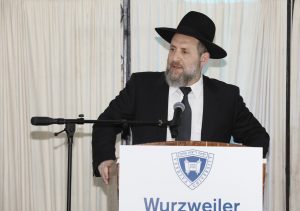 Student Support
According to Mrs. Shonek, Sara Schenirer's philosophy is simple. They recognize that most of their students come from very frum homes, and the world of college and degrees is foreign to them. They work to simplify it all and make the process as smooth and manageable as possible.
"You can't work here if you don't like helping people," she says with a laugh. "It's what we do all day every day. Our slogan is, 'Once a Sara Schenirer student, always a Sara Schenirer student,' and we live by that credo. Every day we're helping former students with all sorts of issues and they marvel at how we make time for them despite the fact that they graduated years ago."
Next Steps
Students who wish to find out more or apply should act quickly if they seek to join in the Fall. Applying to the program takes time, and documents such as transcripts need to be collected and submitted.
Girls who have completed 12th grade or have just returned from seminary should reach out immediately and request more information or set up a time to speak to an advisor. The advisors are experts at helping a young woman to identify her strengths and to choose potential career paths that suit her personality. Advisors are available by phone, email, and even a personal meeting.
Mrs. Shonek encourages all who are interested to join the virtual Open House. "Our Open House is on Zoom and hundreds of people join because we present the information in a clear and understandable way. We stay on until every last question is answered and participants feel equipped to take the next steps. We have parents and students joining and plenty of advisors on hand to give everyone the attention they require."
An extra plus of the virtual Open House is the $75 coupon that all attendees receive. This coupon can be redeemed when a student applies and reduces the application fees by 50%.
The Virtual Open House will be held on June 21st at 7:30 PM. Pre-registration is required. You can register by emailing openhouse@sarasch.com, calling (718) 633-8557 ext. 32, or visiting www.sarasch.com.
* Name has been changed to preserve privacy.