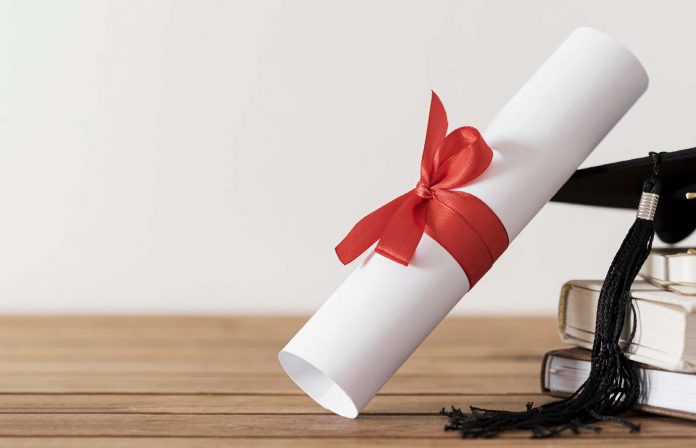 PROPEL is at the forefront of helping community women to assess their strengths and find the right career niche. Over the past six years, we have worked with close to 800 clients, providing individualized coaching and mentoring. We help women to network and offer stipends to help pay for training and higher education. Almost 300 women have either graduated from or are enrolled in a wide variety of educational or training programs. And, with the advent of the PROPELed program launched in August 2020, over thirty women are currently attending graduate school programs, pursuing careers in fields such as education and special education, social work, nursing, rehabilitation therapies, and more.
Choosing the best career can be daunting. And making that choice early is the best way to make progress towards your goal and get accepted to the right program. With that in mind, Gitta Neufeld, Educational Consultant at PROPEL, created and began presenting an innovative workshop series for the juniors and seniors in our community high schools. The three-part series challenged these young women to reflect on their skills, talents, and interests. The students completed inventories, and then explored the careers and vocations compatible with different personalities and interests. Gitta explained to the girls that a person is much more likely to be successful if he or she enjoys what they do and have a passion for it. She cautioned her audience "not to use these inventories to find your naseeb." Gitta led an exciting discussion dealing with why certain careers appeal to specific personalities. Comments like, "That's exactly what I'm like," and, "This is so me!" filled the air.
Once participants had a general idea of possible fields out there, Gitta continued with a frank and detailed exploration of educational options after high school, describing the various possibilities and each option's pros and cons. Gitta also spent time discussing the financial aspects of each program, including scholarships, government financial aid, and loans. Unfortunately, some community members have been victims of educational scams, and Gitta explained what to look out for.
Finally, the group explored entering the workforce. Noting that knowledge is critical for success, the students learned about professionalism, networking, and mentorships. Gitta stressed the need for tenacity and persistence, encouraging the girls to "never give up if you have a dream." She reminded the students of the importance of self-care, and challenged them to demonstrate responsibility, growth, and confidence as they move to this next, exciting stage.
These workshops were held in a number of community schools. Below are some of the responses received from school teachers and administrators and from community members:
We'd like to thank you for a superb presentation to our high school girls this afternoon. The presentation was highly informative and compelling, clear and engaging. The girls appreciated the direct approach as well as the humor. I myself sat through the entire session and came away amazed. What an opportunity for our girls to have an organization in our community that sets its goals on helping future wives and mothers to be independent and financially capable!
* * *
As a community rabbi, I've seen too many families fall apart due to financial strain and pressure. I can truly appreciate the benefits of Propel, especially as directed to young girls on the cusp of graduation and new beginnings. The girls are taught how to navigate a sea of options and possibilities, and this will certainly impact the future of our community.
* * *
My husband was trying to guide my sister-in-law on what to pursue for her future after she graduates high school. My husband asked her what she likes to do best and was trying to narrow down options and see what would be best for her. However, he was not getting anywhere because either what he was talking about was too general or he didn't have pinpointed options that would match what she was interested in. A few weeks later when we went to my in-laws' for the weekend, we saw my sister-in-law engrossed in a pamphlet, so we asked her what she was reading. It was a pamphlet that Propel had put together to guide the young students towards a career they can pursue. It was amazing. My husband started reading out loud at the table and everybody was participating in saying how the descriptions match their personality and how a certain career would be a match for them.
* * *
For the 2021-22 school year, plans are being developed to introduce these workshops into more of the community high schools and to integrate them into the schools' career and college guidance programs.
____________________________________________________________________
If you are interested in a career, please reach out to PROPEL and we can help you fulfill your professional goal. Call PROPEL at 646-494-0822 or Email: info@thepropelnetwork.org.
Please follow PROPEL on Instagram@propelnetwork.