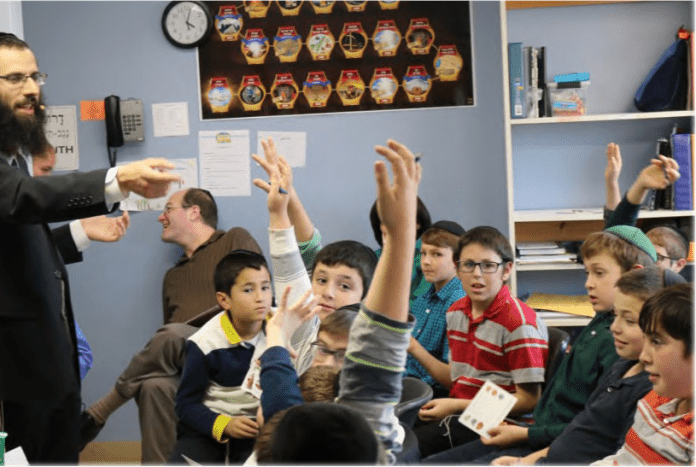 MACHLA ABRAMOVITZ
A buzz is in the air. Middle schoolers at Jewish schools and yeshivot such as YDE, Mekor Haim, Ateret Torah, Yeshivat Shaare Torah, and Ahi Ezer have become super excited over the past four years about one particular subject. These students come home quoting the Rambam and the Chovot HaLevavot and they seem more engaged with and aware of their natural environment.
This class is not a hashkafa class, at least not in the traditional sense, although its lessons are packed with Torah teachings. Rather, this is a science class taught not as part of their limudei Kodesh curriculum but in their secular studies program.
Science Textbooks Like No Others
If you have middle schoolers, you will also notice your children enthusiastically waving – or incredibly reading – a rather unique-looking textbook unlike any you may have seen before. For one, it is small and thin, is very colorful, and is packed with photos and illustrations. Secondly, unlike the standard Pearson texts for natural sciences (which are studied in most middle schools, and your older children probably used more as a paperweight than for examining its content), these textbooks are fun to read and bring a smile to children's faces. And not only the children are enamored, teachers and rebbes are, too!
Despite the enticing format, these are texts to be taken seriously. They contain all the requisite information and complex designations children need to know to pass their exams, such as what are hyphae (hy-fee) and mycelia (my-see-lee-uh). But in these textbooks, the words are not intimidating. Instead, they pop out above or below cleverly designed illustrations, tickling children's fancies. More than pictures, though, the writing is not boring; it excites and stimulates the imagination. It also tells stories about the natural environment, expanding children's knowledge base using words and ideas that speak to them in a language with which they are familiar and comfortable.
Your children and their classmates are not alone in experiencing this phenomenon: In over 120 schools in the U.S., Canada, and the UK, more than 10,000 sixth to eighth graders are similarly engaged. And no wonder. These texts represent the culmination of twenty years of perseverance and four intensive years of actual work. Quite a feat for author Rabbi Yaakov Lubin, 42, a science enthusiast and "a big kid" at heart. As he puts it, "It took me 20 years to write the first book [Fundamentals of Life Science] in one-and-a-half years."
It also took the insight and initiative of Yeshivat Mekor Haim's Rosh
Yeshiva Rabbi Yosef Ozeri and its General Studies Principal Rabbi Eli Sultan. They watched Rabbi Lubin's presentation to the Sephardic schools introducing his science program and they enthusiastically endorsed his unique endeavor – writing and creating a science textbook that combined high secular standards with a Torah perspective.
The Author's Journey
From an early age, the Ft. Lauderdale resident gravitated towards studying the sciences. Becoming religious added a profound dimension to his understanding and appreciation of the natural world. Subsequently, the Rambam's famous words spoke directly to his neshama: "When a person contemplates His wondrous and great deeds and creations … he will immediately love and praise Him, yearning with tremendous desire to know [Gd's] great name" (Hilchot Yesodei HaTorah 2:2).
For Rabbi Lubin, studying science was simply a means towards seeing Gd within science.
He was 23 years of age and attending the Weizmann Institute of Technology in Rechovot when the budding talmid hacham and scientist first recognized the need for science textbooks for religious students. "The only science textbooks used in yeshivot and Bet Yaakov's in Israel and the United States didn't have religious hashkafot," he recalls.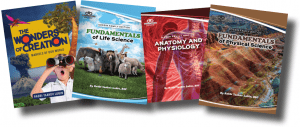 Rabbi Lubin does not understand why nobody else thought of addressing this pressing need before, given that the issue was around for over fifty years when governments began pressuring yeshivot to teach their students science-based curriculums.
However, it wasn't until twelve years later that Rabbi Lubin attempted to design a science textbook for religious students. Meanwhile, he had dropped out of the Weizmann Institute, married, received smicha, and dedicated himself to learning Torah full time at Kolel Toldos Moshe Yitzchak in Yerushalayim.
All the while, his dream of producing such a textbook continued to percolate. But how could he combine his passion for Torah and science to create a text that spoke directly to religious students?
Rabbi Lubin's expertise was in biology, earth sciences, and astronomy. He decided to embark on his first project by creating a biology textbook for religious high school students. The project proved much more complicated than he anticipated. This first attempt, which he named "Exploring the Wonders of Creation," flopped.
"Nobody wanted to publish it," he recalls with a laugh.
Not only was the book too academic, but Rabbi Lubin's writing was not yet on a high level.
Regardless, he did not give up.
Website Leads to Author's Focus on Writing for Students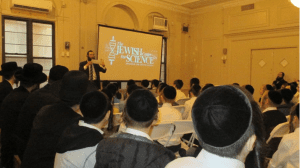 Instead, the now father of eight and Beitar resident started a website titled "Our Wondrous World." This time, Rabbi Lubin geared his short essays for the ordinary person who knew little about science. Slowly, slowly his mailing list grew. A while later, Junior Mishpacha editor Libby Teschler approached Rabbi Lubin, impressed with the content of his articles. She saw in them the potential for a monthly column for her magazine. But how was Rabbi Lubin to write about scientific information for children? It requires a skill that, fortunately, can be acquired. Two years of monthly columns under the patient guidance of Mrs. Teschler did the trick. He started reinterpreting science in a brand-new way. So now, from his newly developed vantage point, fungi (mushrooms) were not merely eukaryotic organisms but Hashem's garbagemen that clean up the planet, making it habitable for people and animals alike.
At the same time, Rabbi Lubin started teaching high school biology at the Yerushalayim Torah Academy for American olim. "I designed courses, which provided me with a structure."
It also brought him in direct contact with students, which confirmed his gut feelings.
"What I discovered was that many students couldn't even read the standard science textbooks. They were way over their heads. And, that they hate learning science if taught from traditional textbooks, but love learning science if taught to them in a meaningful way."
Aha! Fun and Informative Science Teaching Is Born
Suddenly, a distinct image of the textbooks Rabbi Lubin wanted to write materialized in his mind's eye. These books would fuse the joy and excitement of science captured in his monthly articles with the educational content teachers must convey. In other words, the textbooks would be a cross between a Mishpacha article and a heavy-duty traditional textbook. "I wanted them to be fun, exciting, and cool. But at the same time filled with the information they needed to learn."
Creating that fusion was quite a challenge, but this time he felt up to the task.
And the task he assigned for himself was immense. This textbook was but a by-product of a much larger project, which was creating the Jewish Center for Science, a non-profit that provides religious Jews with the resources needed to explore the wonders of the world safely and from a place of comfort. Why dream small when you can dream big?
Armed with a professionally produced audiovisual presentation that he called Borchi Nafshi, Rabbi Lubin began publicizing his program to middle schools, which proved a phenomenal success. Financial partner Andrew Sossin from Hollywood, Florida, then introduced him to Mark Dwek from NY, who, in turn, connected Rabbi Lubin to many of the rabbis in charge of Sephardic schools, including Rabbi Yosef Ozeri.
"Rabbi Yosef was so excited about my writing a science textbook from a Torah perspective that he asked me to prepare a chapter and, if good, he promised to help raise funds to finance the text."
Team Effort Goes into First Textbook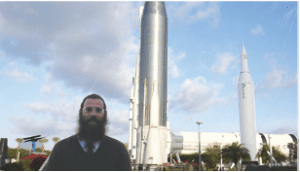 Rabbi Lubin produced the finished chapter on fungi, as Hashem's little cleaners fascinate him. He showed the sample chapter to oncologist Dr. Joseph Safdie. Genuinely impressed, Dr. Safdie referred it to Rabbi Eli Sultan and other general studies educators for their opinions. Designing the text became a team effort.
"There was a lot of input to make sure that the textbook would be a first-class production and that the parents would be happy with it," Rabbi Lubin says.
They started with grade six.
"I used the NY State core curriculum standard as my base of information. I also referenced other texts but rewrote everything. I didn't want it to be a kosher version of the Pearson textbook. Those texts aren't educating kids; they are boring them."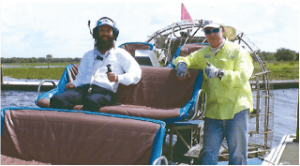 Rabbi Lubin also went much further. Not only did he include a slew of fabulous pictures and illustrations, but he also added a repertoire of teachers' aids and resources that included tests and dynamic PowerPoint presentations. "When I gave my school presentations, I noticed that the kids loved the videos. So, I included a series of educational videos for teachers to use so the kids could see all this awesome stuff come to life."
Rabbi Lubin also stepped out of the box in choosing an editor with no scientific background whatsoever. "She would read the script and tell me, 'I don't know what you're saying here. What does this mean?' I knew that if she, a university graduate, didn't understand what I wrote, how could I expect sixth graders to understand it?"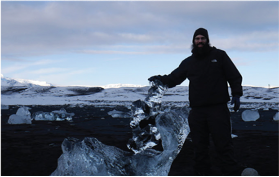 His second textbook, Anatomy and Physiology, was written with the guidance of Drs. Isaac and Ralph Madeb, and Dr. Safdieh, the three of whom comprised Dr. Lubin's advisory board. These prominent physicians gave his textbook much-needed credibility by ensuring that it measured up to the highest standards. Dr. Isaac Madeb was so convinced of the book's value that he sponsored its publication.
Rabbi Lubin has now completed his third book for eighth graders on physics, chemistry, science, and astronomy, which just hit the schools.
Textbooks' Wide Appeal
Not only Sephardic children are benefitting from these texts; they appeal to religious schools of all types. In fact, Rav Ahron Feldman, Rosh Yeshiva of Ner Yisroel Baltimore, was so enthused that he readily added his haskamah to the book.
Moreover, he also asked Rabbi Lubin to include an explanation of how the thought processes of the Talmud leading to a halachic psak mirror the scientific method in the sixth-grade book's introduction.
Many Chassidic yeshivot who never had science books before also use Rabbi Lubin's textbooks. He has had numerous requests to translate them into Yiddish.
Why are these texts so successful? "It's the style of writing. They're easy to read; you don't have to be really smart to read the book from cover to cover. And, of course, the ruchnius element guides the readers throughout the books. It's hard to convince children to learn something that they feel doesn't apply to them. But if you change the focus away from pure science to Niflaos Ha'boreh (the wonders of Hashem), it's an entirely different discipline," Rabbi Lubin explains.
Meanwhile, our roving scientist and talmid hacham, a tripod resting on his shoulder, continues his quest to integrate science and ruchniut. Before Covid hit, he pursued yet another dream to produce documentaries combining these two elements. For his first film, he flew to Iceland, where he shot "The Land of Fire and Ice," available at https://jewishcenterforscience.com/.
He also made a film about the Amazon and has since put out two films about space, including a tour of the Kennedy Space Center. NASA allowed Rabbi Lubin to shoot his documentary before the Center opened to create a better experience.
What Is Up Next?
Rabbi Lubin hopes to eventually bring viewers along with him virtually on a safari in Africa, a visit to China, and other fascinating places on earth and beyond.
His plans, though, do not stop there. Rabbi Lubin envisions creating a portable science museum with a planetarium and 3D theater, circulating in North American schools. Children will get the opportunity to wear 3D Virtual reality goggles to have "incredible experiences."
The universe is vast, and middle schoolers – and all us kids at heart – are fortunate that for Rabbi Yaakov Lubin, the possibilities of glorifying Hashem's name through His creation remain endless.