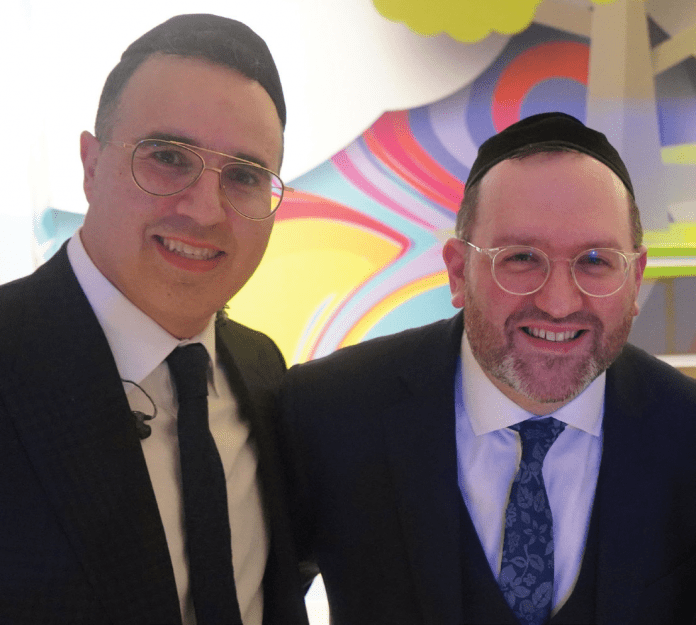 A powerful vortex of energy seems to whirl around Eli Gerstner as March 13th and the HEART concert draw near. The EG Productions team is immersed in preparations for an advanced, multi-faceted, musical experience promised to be as heart-warming as it is mind blowing.
HEART will benefit children and teens who have lost a parent. The unique beauty of the beneficiary organization is reflected in its discretion and sensitivity. Staying beneath the radar is part of the mission of Links & Shlomie's Club, who aim to be there for support, therapy, Shabbatons, and a shoulder to lean on, without compromising their clients' dignity and privacy one iota.
Despite this low profile, though, they have won the deep respect of those in the know. "I did not have to do any convincing," Eli confides. "When performers, vendors, and sponsors heard that the organization we'll be singing our hearts out for is Links & Shlomie's Club, the reaction was immediate."
Eli's six year odyssey of working for Camp HASC (A Time For Music) included producing ten shows on a level perhaps higher than anything the Jewish music world had seen. For the last concert, Winter 2021 (ATFM 34), his team grappled with constantly-changing Covid regulations which could easily have seen the grand fundraiser cancelled, yet they produced an unprecedentedly glorious event on the ice rink of the American Dream Mall, watched by over 150,000 people on computer screens worldwide, and making over 3 million dollars.
Yet this year, it was time to move on.
"Klal Yisrael has organizations for every need," Eli says. "The one I have chosen to work with has really captured my heart like never before. And the event we are working on will also be like nothing I have ever done before."